Wednesday, November 13, 2019
Video premiere: 'Holy Robot' by Taraf de Impex
The old guard of Romanian lautari music meet the Bucharest alternivistas on a brand new project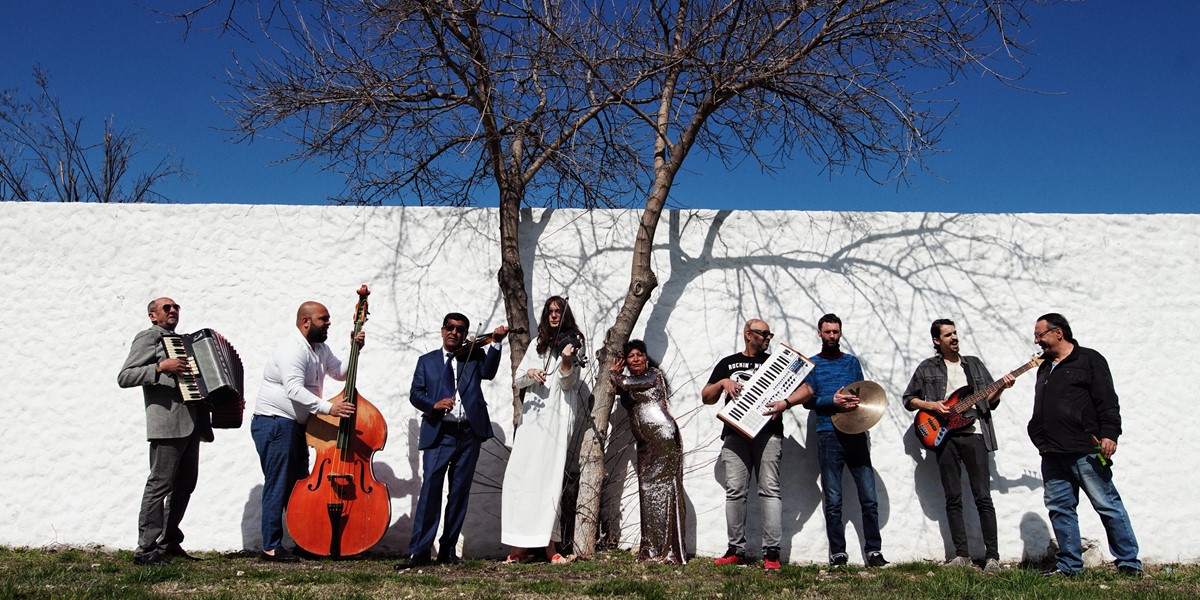 Now here's a world premiere of a completely new project…
Whatever happened to Taraf de Haidouks? Well, some of the older founding members of the legendary Romanian Gypsy group have passed away. However, dynamic violinist Caliu has since stepped up to take the reins, and together with some original Haidouks and some young blood, the band is reformed and back on the road as Taraf de Caliu; you can read Garth Cartwright's report in the November issue of Songlines (#152) for the full story.
In this new video, the amazing lautari musicians from the village of Clejani collaborate with Impex, a collective of musicians from Bucharest's alternative music scene based around the Impex studios. The project is called, naturally enough, Taraf de Impex.  Impex frontman Andrei Dinescu sings in English while the musicians cook up a hot Romani-disco style during one of their raucous rehearsals in a garage. They even got some time spare to have a kickabout foot-basketball game too.
Taraf de Impex are exploding onto the scene with two shows in November – at Electric Brixton in London on November 20 and at Ancienne Belgique in Brussels on November 21. On both dates they will play a double bill with fellow Romanian legends Fanfare Ciocărlia. Taraf de Impex is a special commission created for Europalia Arts Festival. See www.kazum.co.uk for London concert and www.europalia.eu for Europalia.
Watch