Sunday, April 22, 2018
Watch: Cypriot trio Monsieur Doumani
Monsieur Doumani, a trio from Nicosia, Cyprus, aim to unite their community through politically charged folksong.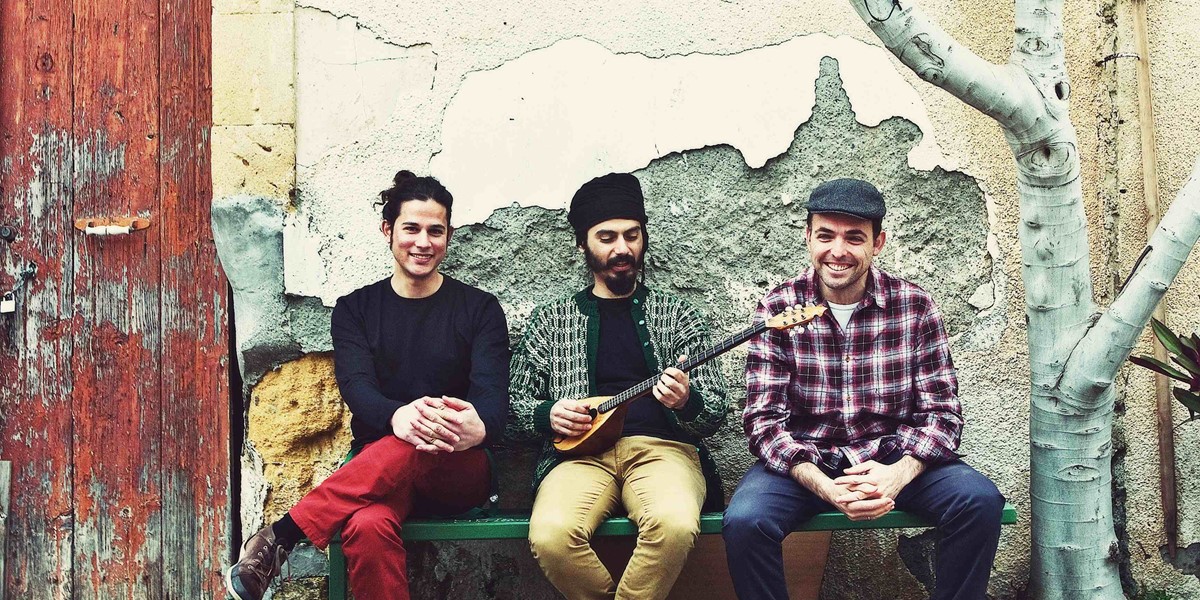 Monsieur Doumani, an group consisting of trombone/flute, tzouras, guitar and vocals, aim to unite their divided community through the traditional folksong of their region, combined with politically motivated lyrics and fun, light-hearted swagger. They boast an energetic performance style – a lyrically serious but musically jovial attempt at uniting a divided community.
From Nicosia, Cyprus, the trio live amidst ongoing division between Greek and Turkish communities. Monsieur Doumani were united by their desire to do something about the situation with music. This determination to play together resulted in their rather quirky line-up, which is very different to what one might see in a traditional Cypriot folk group (which would usually be lauto (lute), violin, pithkiavli (wooden flute) and tambutsia (frame drum). This is part of their charm, and they embrace this uniqueness as a trademark. 
You can read a feature on Monsieur Doumani in #137, where their album Angathin is a Top of the World.