Saturday, April 21, 2018
Watch: Lisa Gerrard and the Mystery of the Bulgarian Voices
Watch the music video for Lisa Gerrard and the Mystery of the Bulgarian Voices' acclaimed collaboration.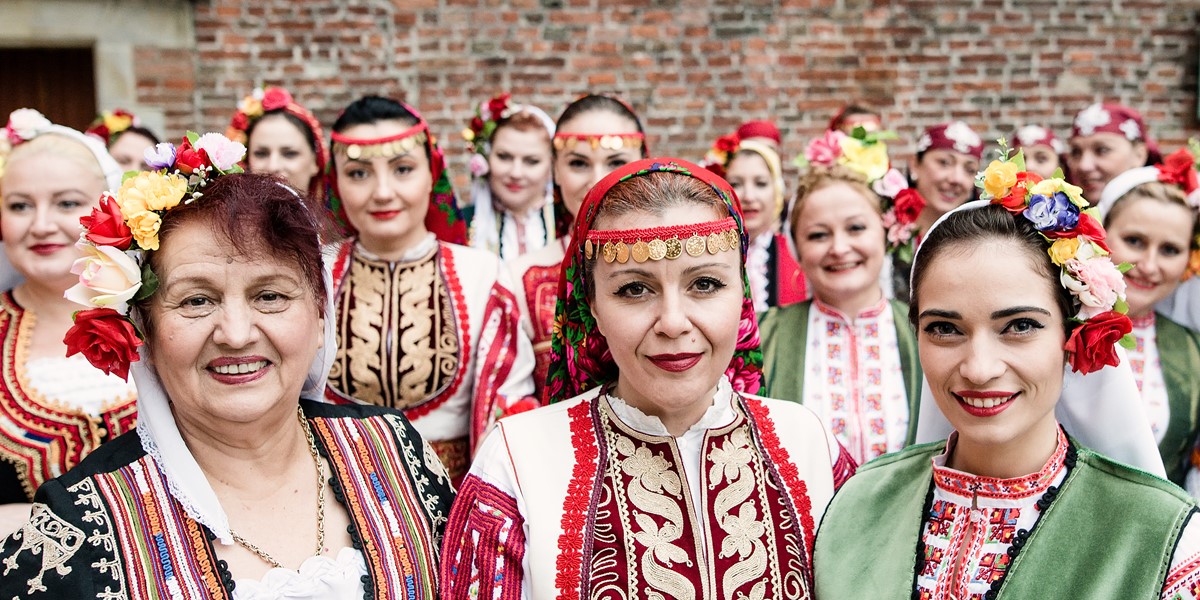 Originally a post-punk singer with Dead Can Dance, Lisa Gerrard became enthralled with Bulgarian song in her early 20s after moving to London. Now 57, around 30 years since the first time she saw Le Mystère des Voix Bulgares, she has teamed up with the latest incarnation of the choir, The Mystery of the Bulgarian Voices, and she features on their upcoming album, BooCheeMish. The choir itself dates back to at least 1957, and its membership spans generations, with 20-somethings to 60-somethings among its ranks. Their striking traditional dresses (of which there are seven sorts, hailing from different areas of Bulgaria) and equally striking vocal performance make for memorable performances – Lisa Gerrard was hooked, at least. 
Why not take a look at their most recent music video, or check out their feature in issue #137?