Wednesday, August 21, 2019
Watch: Omara Portuondo sings Gershwin
Newly rediscovered footage of the Cuban diva's concert in London's Hyde Park in 2000 shows the singer at her jazziest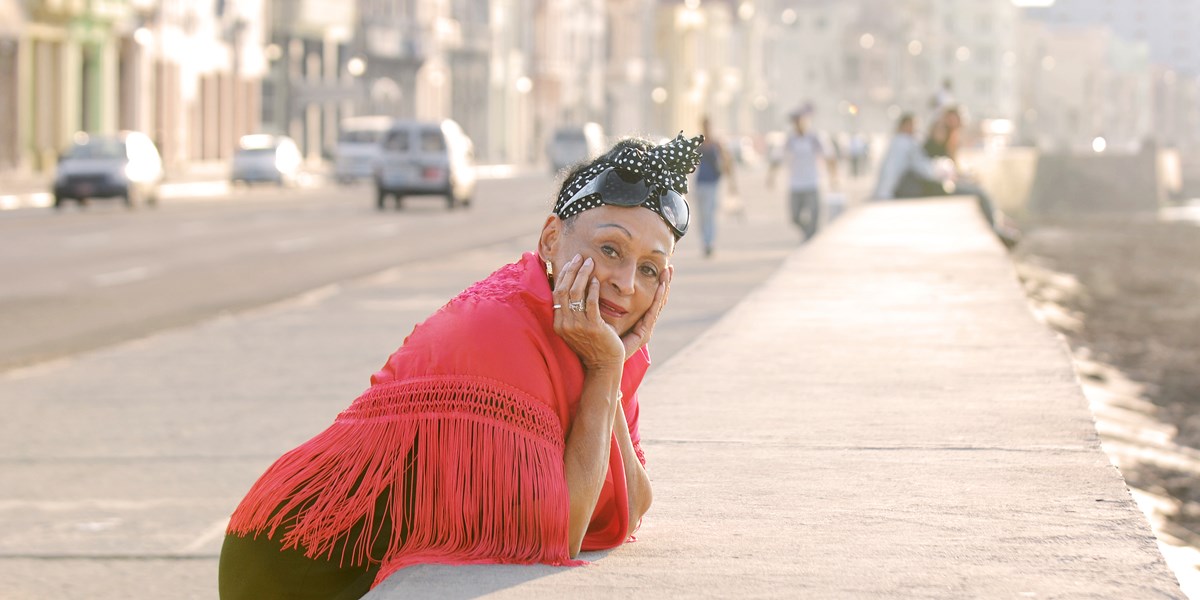 Omara Portuondo © Johann Sauty
Getting ready for their latest set of reissues on September 6, which includes Omara Portuondo's 2000 album Buena Vista Social Club Presents… remastered and available on vinyl for the first time, World Circuit Records have unearthed beautiful footage of the Cuban singer performing 'El Hombre Que Amé' live at Hyde Park. 
The song, which is an adaptation of the Gershwin classic 'The Man I Love', is one of the highlights from the album, and is performed here by an all-star band including Guajiro Mirabal, Alejandro Pichardo and Demetrio Muñiz.
Reviewing the album back in Songlines #6, Jan Fairley said: 'The overall flow of songs is smooth and utterly seductive…This is a beautiful disc, from a very special world-class singer. Smooching material par excellence.'
In the latest batch of reissues from World Circuit, alongside Omara Portuondo's Buena Vista Social Club Presents…, are Ali Farka Touré's final solo album Savane from 2006 (released on vinyl and digital on September 6), Arab-Andalusian explorers Radio Tarifa's debut Rumba Argelina from 1996 and Cuban master of the guajira rhythm Guillermo Portabales' El Carretero from 1996 (both released on CD, vinyl and digital on October 4.
Watch