Tuesday, March 5, 2019
Why we need to talk about the gender imbalance in folk and traditional music
Scottish singer and multi-instrumentalist Rachel Newton speaks out about gender imbalance within the folk and traditional music scene in the UK...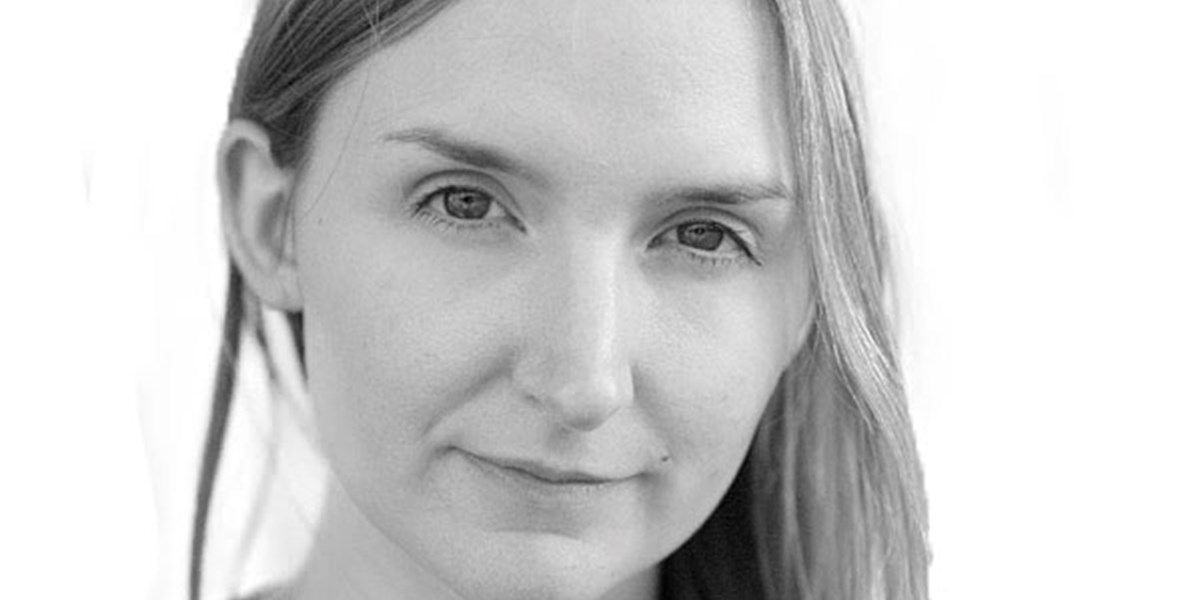 'Ladies and gentlemen, introducing our next act – all female and what lovely girls. Great musicians and nice to look at too!'
A familiar festival introduction over the years for many female folk musicians. For my band The Shee, the way in which we ourselves have dealt with the fact that we're a band made up entirely of women has very much evolved since we started out. At first we made a feature of it, describing ourselves as all-female in our biography. When we first formed, we felt it a positive thing to highlight that we were a group of women performing on stage in a largely male-dominated arena. Over ten years later, a band with an all-female line-up should not still be such a novelty that it warrants mentioning at all. We definitely aren't there yet.
A few years ago, The Shee's agent was told by a festival organiser that they already had their 'girl band' for that year so wouldn't be booking us. I shared this on social media, asking: surely we're beyond the point that it's still such a rare thing to see a band made up of women that there's only one space for such an act per festival? The internet was full of shock and was calling for me to name and shame, but I was keen to keep a focus on the wider issue as I was sure this wasn't the only incident of its kind.
A year or so later – somehow not yet having learned that arguing with people on the internet can lead to high blood pressure – I was moved to post another set of questions to social media. This time it was in the wake of that year's Scots Trad Music Award nominations announcement. In the Live Act of the Year category, only three out of the 39 musicians in the acts nominated were women. It turned out the previous year there had been no women at all in the category. I asked, why does the live act category only reflect a certain type of music and why is it mostly men performing in that style? Why do we still so often feel the need to categorise women as singers and men as instrumentalists? Why is the fact that there are so many female instrumentalists taking part in summer schools and university courses and playing to such a high standard not being reflected on our festival stages?
The furore around my social media posts got me thinking. It struck me that often at a gig or a festival, even when the main performer is a woman, her band is nearly always made up entirely of men. Once I'd noticed it I found I just couldn't stop noticing it. I wanted to try and understand why and what could be done to change the situation. I organised and chaired a discussion panel at Celtic Connections festival. We discussed quotas, mentoring, female role models, creating supportive networks, childcare and the need for more diversity among many other things. After the event I co-founded The BIT Collective, a group bringing people together to further explore and raise awareness of the issues surrounding gender inequality in folk and traditional music.
Many would argue that these issues don't apply to us in the folk music scene. There is indeed a huge amount of mutual support across the board between musicians, promoters and audience members and it can be a very inclusive environment in many ways. However, I think it's naive to assume that folk music somehow rises above the general inequalities that women face day-to-day. There is such a strong instinct to protect folk and traditional music that sometimes I feel we are too reluctant to criticise any aspect of it. My belief is that we need to hold ourselves up to the same standard as any other creative industry if we are to thrive.
When I first started sharing my thoughts publicly, I was worried that it would have a negative impact on my career. In such a small music scene, a working musician relies on being well liked and I feared I'd lose out on work because I'd be seen as making trouble for an industry that needs all the support it can get. When I posted my initial thoughts, I was inundated with private messages from female musicians who agreed and felt the same, but couldn't say so publicly for fear of offending or rocking the boat. The more recent discourse around Time's Up and #MeToo has meant that people have become more aware across the creative industries and I've seen a marked growth in confidence among fellow musicians in terms of speaking out and an increased open-mindedness from those who had previously found these issues difficult to accept.
There is still a way to go for the folk and traditional music scene in the UK to be as diverse as it could be in many ways – certainly not just in terms of gender – but there has been a huge improvement in recent years. Several folk music events, including Celtic Connections and Cambridge Folk Festival, have signed up to the PRS Foundation Keychange pledge to achieve a gender balance in their line-ups by 2022. I've had some great conversations with festival organisers and promoters who are keen to redress the balance at their events. In Ireland, FairPlé is doing brilliant work to tackle issues of gender inequality in Irish traditional music. I travelled to Dublin earlier this year for their Rising Tides event and was so inspired. Trad. Reclaimed: Women in Folk, the mini-festival I'm co-curating at Kings Place this March, aims to celebrate some of the women involved in folk music in the UK, past and present. With discussions and talks planned across the weekend, we will look at how we can improve things for the future. I hope you can join us.
+
Trad. Reclaimed: Women in Folk is at London's Kings Place from March 15-17. See www.kingsplace.co.uk for details
+
This article originally appeared in Songlines #145. To find out more about subscribing, please visit: subscribe to Songlines magazine