Thursday, April 18, 2019
Anouar Brahem and friends perform Blue Maqams - review
By Ian Ferguson
The Barbican witnessed an exciting meeting of contemporary jazz heavyweights with a North African touch as part of the Songlines 20th anniversary concert series.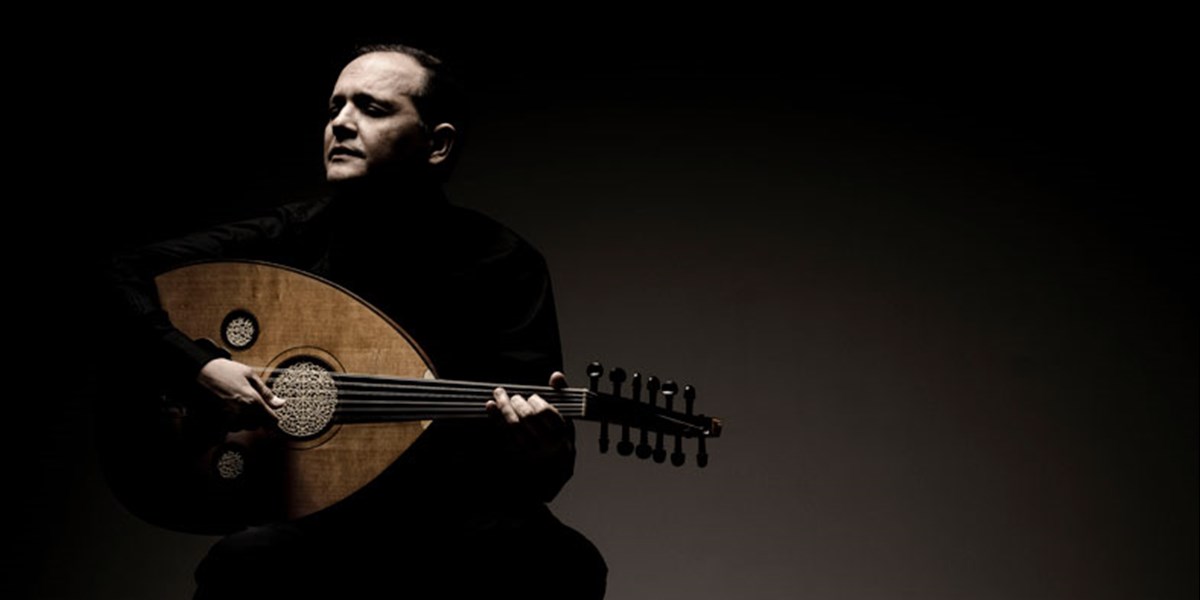 Anouar Brahem © Marco Borggreve & ECM Records
Anouar Brahem,
The Barbican, London,
March 15 2019
Blue Maqams was released on ECM in October 2017 to critical acclaim and is a spellbinding crossover between the sounds of Tunisian oud (lute) and contemporary jazz. There is something about the mood and the tempo which leaves the listener almost hypnotised. Early last year, a tour was announced to promote the album, with the original four musicians – Anouar Brahem on oud, Django Bates on piano, Dave Holland on bass and Jack DeJohnette on drums – so there was much frustration when we examined the schedule and found that the closest gig to the UK would be in Paris!
So, the relief was palpable with the announcement of the Barbican gig as part of the Songlines 20th anniversary concert series – at last, something a bit more accessible from North Yorkshire. The show did not disappoint in the least, although we had wondered how the intimacy of the music would come across in a venue the size of the Barbican. The answer lay in two areas, the arrangement on-stage and the audience reception. The four musicians were closely grouped, almost in a circle, with Brahem tucked in the centre and not overly prominent. This allowed the musicians to share the exchange of notes in a most empathic and shared context, playing off each other with constant visual interaction between them. As for the audience, there was an almost reverential response which overrode the formality of the venue.
An essential feature of the show was its cross-generational collaboration. Here we had Holland, veteran associate of Miles Davis, and the younger Bates, who came to prominence in the field of jazz-rock in the company of Bill Bruford and Earthworks. Then we had drummer Nasheet Waits, long established on the American jazz circuit and a more than able substitute for Jack DeJohnette. The other feature of the show was the unassuming role played by Brahem himself, set out from the very first delicate and restrained notes of 'Opening Day'. As the concert progressed, he would sketch out the themes and then hand over to Bates, Holland and Waits to interweave their responses.
Brahem clearly enjoyed the show as much as the audience did and appreciated the enthusiastic audience response – he even posted photos of us all on his Facebook page after the show! This was one to remember and savour.