Thursday, June 21, 2018
Jubilee review – Celebrating the Aga Khan
The Royal Albert Hall hosted a Diamond Jubilee celebration for His Highness the Aga Khan.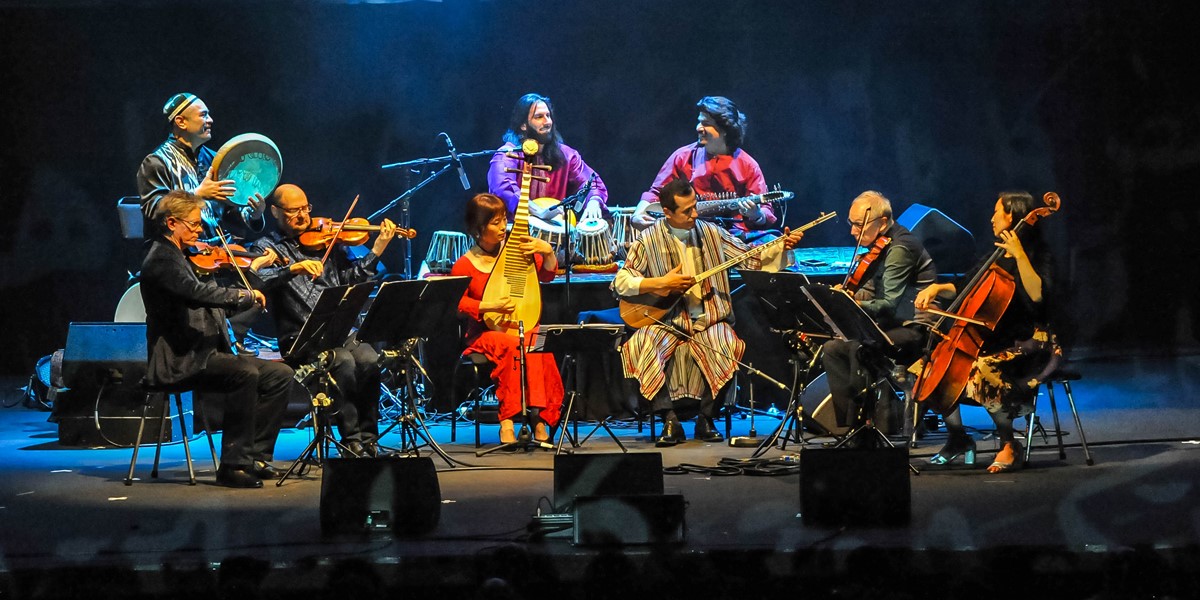 © Ismaili Council for the UK
Jubilee
The Royal Albert Hall, June 20

Subtitled 'Contemporary Expressions of Musical Heritage from the Middle East, West Africa & Central Asia,' Jubilee was a concert held to honour the diamond jubilee of His Highness the Aga Khan (the 49th Imam – spiritual leader – of the Shi'a Ismaili Muslims). Fittingly, it started with his personal national anthem, which the audience had to stand for. This ritual over, the music began and what a feast of acoustic, largely stringed instruments the evening offered!
Beginning with Afghanistan's Homayoun Sakhi (rubab) and Salar Nader (tabla), the seated duo were difficult to see – the RAH is a huge space – but exquisite acoustics allowed their music to be heard clearly. When China's Wu Man joined the stage to play pipa the music took on an added tension and sparkle, her exquisite playing adding lovely shimmers of sound. Kronos Quartet then took over the stage. They played a number then were joined by Wu Man to play her composition 'Four Chinese Paintings: Gobi Desert at Sunset'. Tajikistan's Sirojiddin Juraev then joined the musicians; his tanbur and dutar playing adding an earthy resonance to the ensemble.
All the musicians who had played then came on stage for what might get called 'a jam' in other circumstances. After the interval, the Syrian musicians – saxophonist Basel Rajoub and qanun player Ferras Charestan – played a jazz-flavoured instrumental. They were then joined by frame drum player Andrea Piccioni and doira player Abbos Kosimov as well as the returning Juraev on tanbur. Together the group created a big, muscular sound that filled the hall. A solo qanun performance by Charestan sparkled, the ancient beauty of this instrument mesmerising the audience. Wu Man then returned to lead a trio then a sextet through two of her exquisite compositions. They all left and Mali's ngoni master, Bassekou Kouyaté, took centre stage, flanked by his wife Amy Sacko and daughter Oumou Kouyaté.
The visual projections used to enhance the performances throughout the evening were superb – beautiful, subtle and very imaginative – and the Malians found themselves framed by epic, fiery orange textures. Perfect. Then Oumou tried to engage the audience – drawn largely from London's Ismaili community – in some crowd participation. A misreading which fell flat. But it was the only fault – beyond the unnecessary participation of Kronos Quartet (gifted players but their brief appearance added little) – in a wonderful summer evening of music.