Friday, January 31, 2020
Meklit among the marvels at globalFEST 2020
By Tom Pryor
Tom Pryor reports from New York's annual globalFEST, featuring Meklit, Tufan Derince Trio and Ak Dan Gwang Chil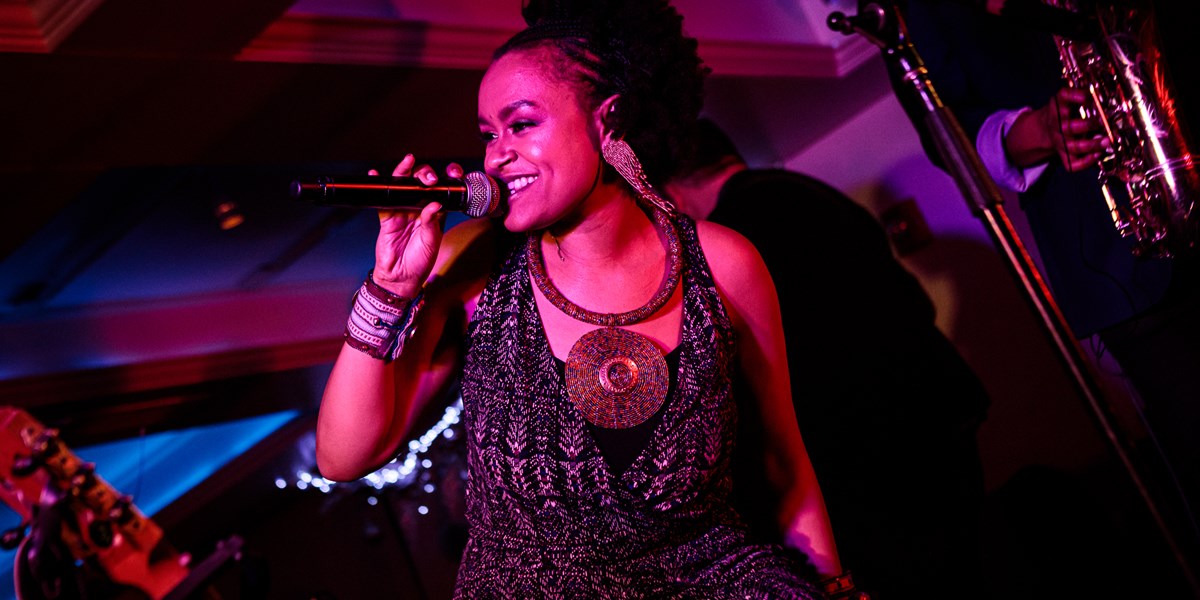 All photos by Sachyn Mital
New York's annual globalFEST returned to The Copacabana to celebrate its 17th edition on a balmy January evening, cramming 12 acts on to three stages in just five hours. Veteran acts Yungchen Lhamo and Cheikh Lô didn't disappoint, and the US debut of Les Amazones d'Afrique lived up to the hype; but the evening's biggest surprises came from some of the lesser-known artists.
Meklit is no stranger to NYC, but the Ethiopian-born, San Francisco-based singer had plenty of new moves (and songs) to offer. She took some of the biggest artistic risks of the evening, with a set of open-hearted, viscerally poetic songs, sung mainly in English, but inflected with Ethiopian modal flavour. Backed by a swinging, percussion-and-bass trio, and briefly wielding a krar, Meklit illuminated her deeply personal immigrant song(s) brilliantly.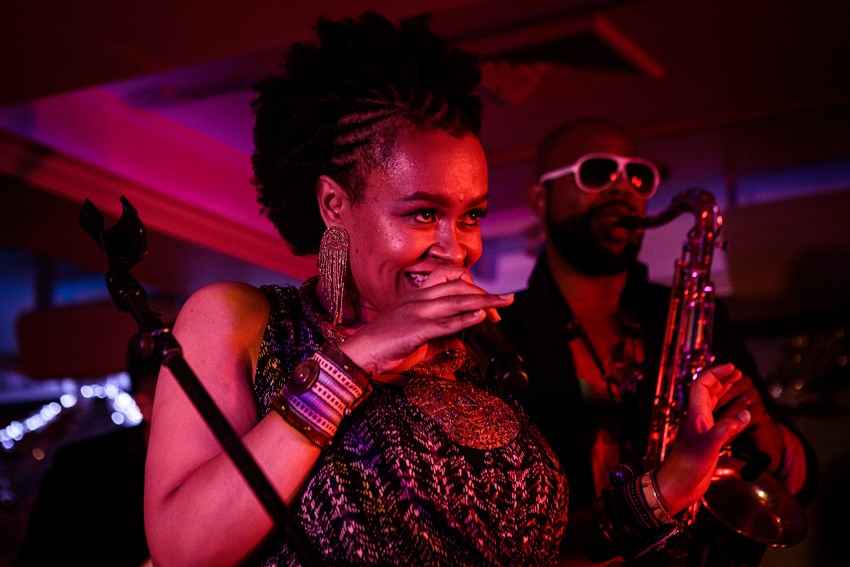 The Tufan Derince Trio literally had the place buzzing with the electrified Kurdish wedding music they call granî. Dernice originally hails from Diyarbakir in Turkey, and plays the baglama with the distortion turned up to 11. Backed only by sparse keyboard beats and vocals, the bandleader turned in a dizzying, hair-raising set, coaxing out a unique, sweet-and-sour sonic palette, punctuated by daredevil fretboard virtuosity.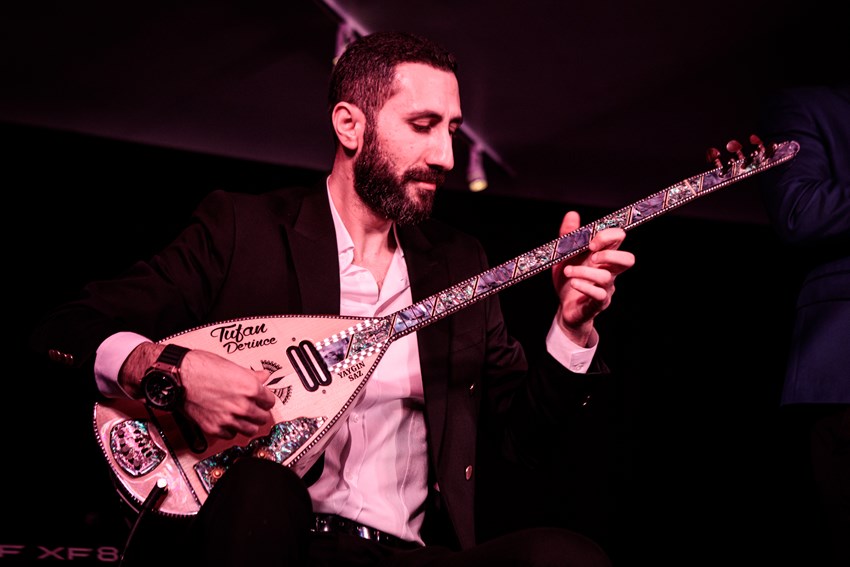 South Korea's Ak Dan Gwang Chil closed out globalFEST with a knockout set that married minyo and gut folk styles with glossy K-pop production flair. Led by a triumvirate of theatrically coiffed and costumed female singers, the nine-piece ensemble played a battery of traditional gongs, flutes, and zithers — with some trap drums for extra punch. Their tightly choreographed dance moves and well-honed crowd work — including toy bullhorns and shoutouts to their YouTube channel — burned the house down.