Wednesday, July 18, 2018
Samba-Festival Coburg review
Every year, the sleepy town of Coburg is overrun with musicians, dancers, and music fans for the largest samba festival outside of Brazil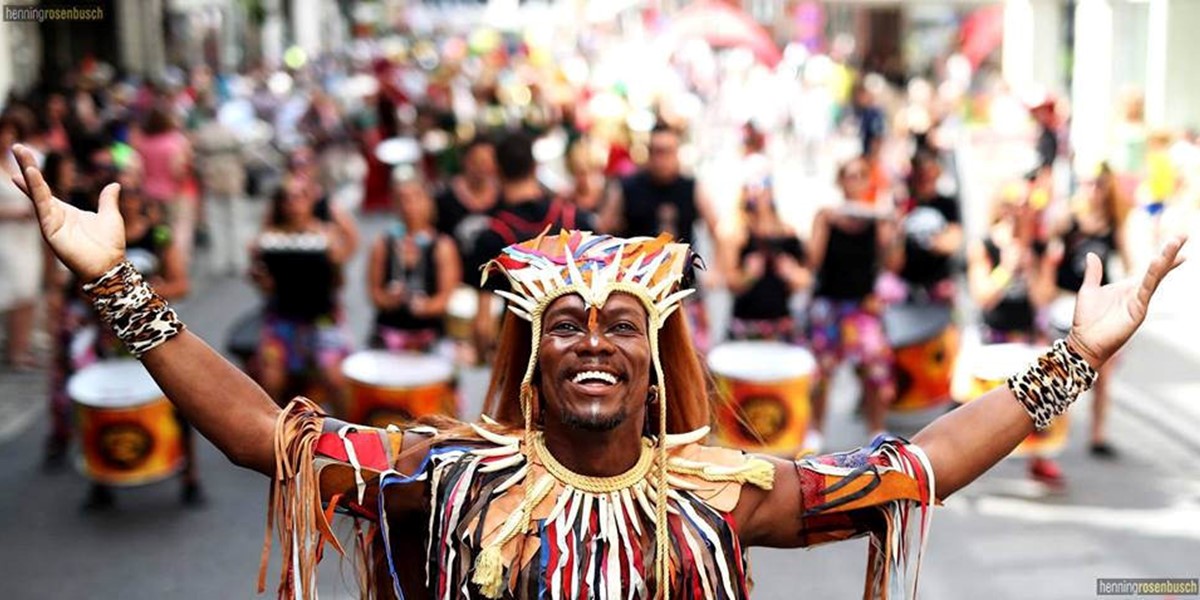 Samba-Festival, Coburg, Germany
July 13-15
Coburg, which has a population of just 32,000, is a picturesque and sleepy town in Bavaria, situated on the river Itz. It's a town with a dark history; it was the first German town to democratically elect the Nazi party, and still (shockingly) maintains a town crest of a caricatured black man's face, which is the logo of the local brewery and even seen on posters for the festival. Coburg is also very hilly, which is a problem if you're lugging round surdos all weekend. 
Regardless, the town filled with people from all cultures for the festival, predominantly Europeans or Brazilians living in diaspora. After all, why would you fly to Germany when you have Rio de Janeiro on your doorstep? For one weekend the population reached the dizzy heights of over 200,000 and you were more likely to hear Portuguese or English spoken on the streets than German.
Stand-out acts included Sambatuc, a French bateria with a cohort of male and female dancers dressed in costumes and dancing lightning-fast to incredibly well-executed arrangements, complete with cavaquinho, seven-string guitar and cuíca. On Friday night, ArtSamba, a pagode group, delivered an of-the-cuff performance with flawless groove and gorgeous vocals. European band members in the audience seemed to jump between emotions of elation, amazement, and mild annoyance at the effortlessness of their playing. The drum-kit player (as opposed to pandeiro, tan tan or surdo players – percussion sections are no joke in samba) regularly smashed a cymbal or a microphone stand, which panicked stage hands ran to recover. They played songs from many Brazilian stars, including Beth Carvalho, to the delight of a crowd who knew all of the lyrics. Circles opened up in the audience to accommodate skilful dancing, a strange scene to find in a pristine Bavarian town square.
There were three town squares dedicated to the event, each with its own large stage and food and drink stalls, as well as a handful of smaller stages. Visitors paid a flat fee to enter the festival and its 11 stages for the day or weekend. It is perfectly possible to stay out until 6am in venues and bars surrounding the festival, listening to pagode groups indoors and on park benches, and impromptu explosions of samba on the streets. 
On the final day of the festival, a parade weaving through the town and through the main squares was the main event. Samba schools from all over the world – the UK, Portugal, even a group from Indonesia – paraded through showing off their flashiest breaks and most flamboyant costumes. The main stage was equipped with a big screen so onlookers could see the bands up close... and then watch the World Cup Final (Allez les bleus!).
Tickets for the 2019 festival are already available, find out more here.