Tuesday, August 14, 2018
Sly & Robbie meet Nils Petter Molvaer review – London, Jazz Café, July 25
By Jon Lusk
Jamaican duo Sly & Robbie team up with Norwegian trumpeter Nils Petter Molvaer for yet another productive and intriguing musical partnership.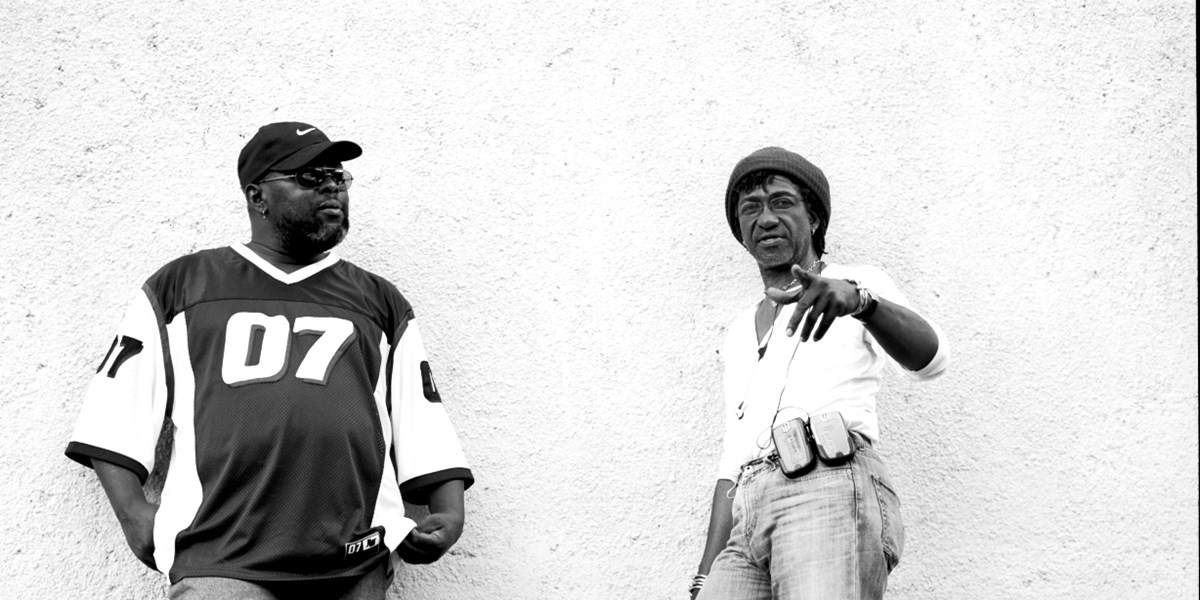 ©Wonder Knack
The second of two consecutive nights celebrating Sly & Robbie's unlikely but very accessible 'Nordub' collaboration with Nils Petter Molvaer featured Eivind Aarset on a modestly played electric guitar in the company of Finnish electronic musician Vladislav Delay, who sampled them all live onstage.
The world's most infamous rhythm section/production team proved themselves as much crisply impressive rhythmatists as expected while Norwegian jazz trumpet innovator Molvaer stalked the front of the stage hunched over his instrument, his head down, as his breathy tone – somehow shrill and yet smooth – coupled with the electronic manipulations to give out a sound that at times recalled Jon Hassell's Fourth World music.
Those expecting showy, self-indulgent drum solos or an extravagant kit from Sly Dunbar, or cheesy 'slap-bass' gimmicks from Robbie Shakespeare would have gone home disappointed, but this was a far more disciplined, focussed affair, thankfully.
Something far more likely to have raised eyebrows was the way that in the latter part of the generous set Shakespeare's modest vocal talent came to the fore.
The queue that formed to snap up signed copies of the joint album they've released proved to be an obvious 'thumbs up' to this as yet another example of the Jamaican duo's unfaltering ear for productive partnerships that once made them the go-to guys behind so many success stories in reggae music, dub and beyond.
Need I say that this was a night to remember? It certainly was.