Monday, April 9, 2018
Sounds of Sisso review – underground electronic music from Dar es Salaam
By Tim Romain
Sisso Records took control of London's Cafe OTO on April 6, showcasing Tanzania's underground electronic scene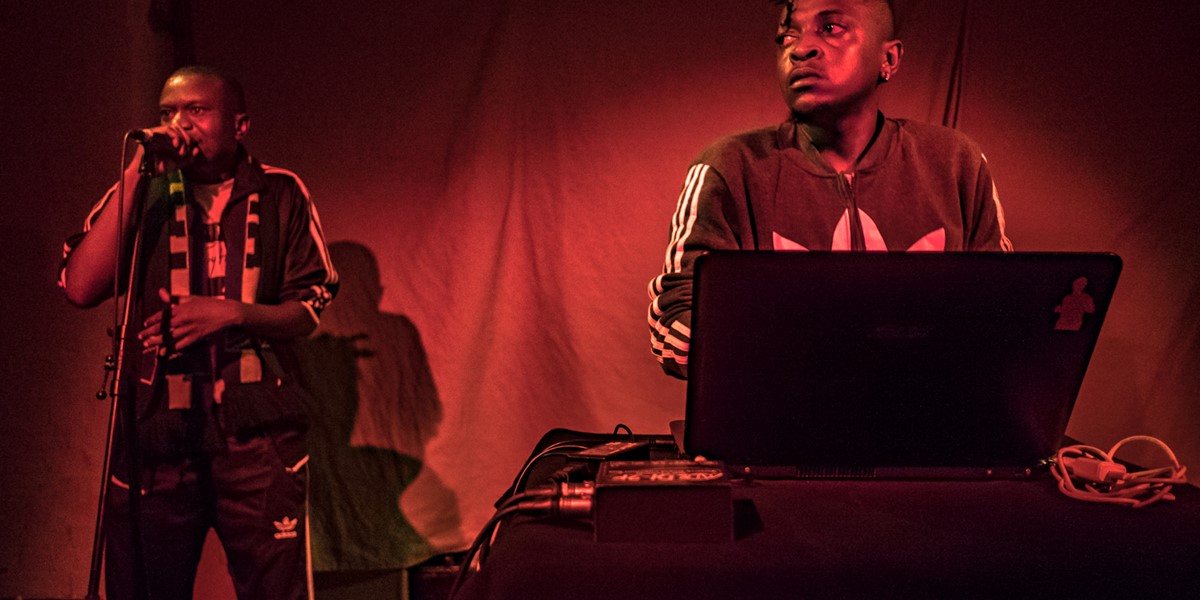 ©Alim Karmali
Sounds of Sisso
Cafe OTO, London, April 6
Machine-gun snares at 180bpm, stammering samples bent out of recognition and an unremitting torrent of rapped Swahili – these are the sounds of Sisso Records who took control of Dalston's Cafe OTO on Friday April 6, showcasing the latest musical mutation of Dar es Salaam's underground electronic scene.
The genre is singeli, a DIY mash-up of noise inspired by Tanzanian hip-hop and South African house that is characterised by looping samples sped up to neck-breaking tempos. Having blown up among Tanzania's youth in recent years, the music is now rapidly crossing borders and continents and is gaining a following from the fringes of Europe's electronic dance and world music scenes.
Representing the label at Cafe OTO were producer Bampa Pana and MC Makaveli, who put on a night of true energy, drawing heavily from the Sounds of Sisso compilation album released by Ugandan-based label Ngeye Ngeye Tapes in June 2017, on which their track 'Nammiliki' is a prominent feature.
Their set was relentless. From the moment Bampa Pana hit play on his laptop until he shut it three hours later, the music never stopped and its intensity never faltered. Live-mixing with a multi-channel software, his brow furrowed in constant concentration, each song was blended into the next, or simply broke down into a scratched CD-effect, with no time to breathe before the next frantic drum pattern came brawling out from the speakers. Makaveli meanwhile was stamina embodied; making no effort to hype the crowd and never moving from his mic stand, he took his cues from the music, spitting out a near-constant stream of Swahili.
The crowd was visibly polarised. Tickets had sold out, and space was limited as they started, but the initial mass of shoulders and heads became noticeably thinner after the first hour or so. Anyone hoping to detachedly watch from the sidelines will have left disappointed – this is no music to chin-stroke to. Dive in, let go and dance, and the initial barrage becomes hypnotic verging on the meditative; those who stayed were visibly elated by the experience. There was a palpable sense of excitement in the air as the sweaty train of people filed out after the gig. This is unparalleled and innovative new music, spilling with potential, and the guys at Sisso Records are clearly primed to make their impact on electronic music everywhere.