Friday, October 23, 2020
WOMEX 2020 Digital Showcases: Day Two, October 22
By Jo Frost
Jo Frost picks out some highlights from the second evening of WOMEX Digital Showcases, ranging from busking Malawians to Mexican marimba mayhem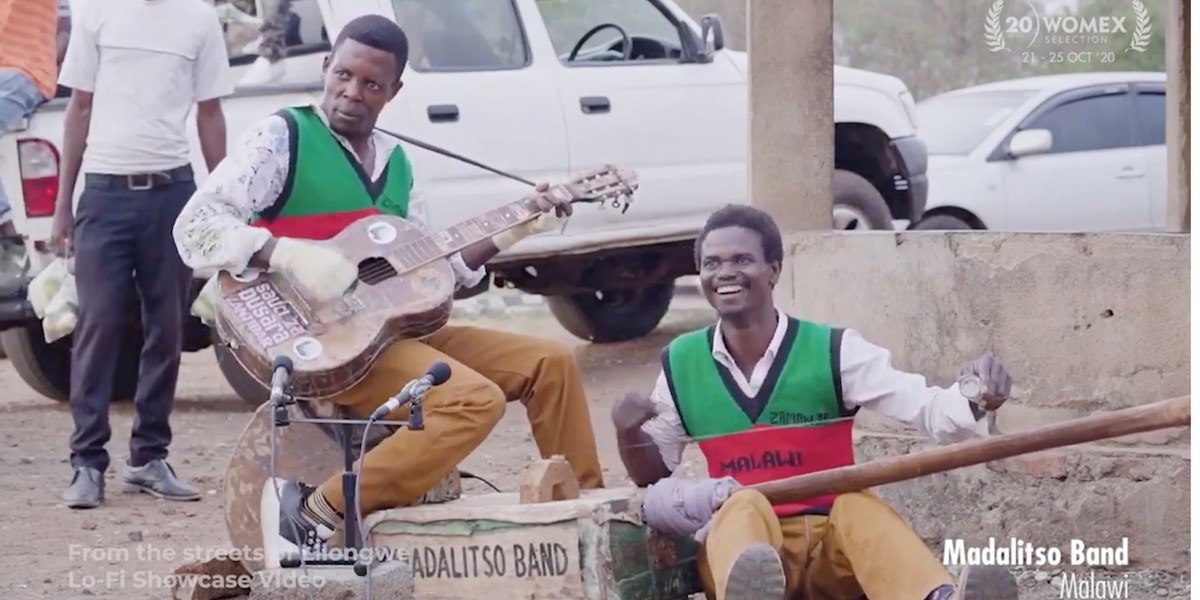 Undoubtedly one of the best – but most exhausting – things about WOMEX is the stamina-testing, dashing between venues in order to catch as many showcasing bands as possible. It sometimes feels more like an endurance test rather than a pursuit to discover new music. Evidently no venue-hopping happening this year so instead I made myself a drink, got comfy on my sofa with my laptop, ready for the second round of WOMEX's digital showcases.
First up were Korean band Dongyang Gozupa ­­– a trio of yanggeum (hammered dulcimer), bass guitar and drum, who are clearly influenced by prog-rock, not just in their music but in their onstage attire. They will also feature in this year's online K-Music Festival. Yanggeum player Yun Eunhwa was particularly impressive – and could give the some of the top Hungarian cimbalom players a run for their money in the speed at which she attacked her instrument. A very slick and professional performance, albeit a little polite and some more rock'n'roll attitude wouldn't go amiss.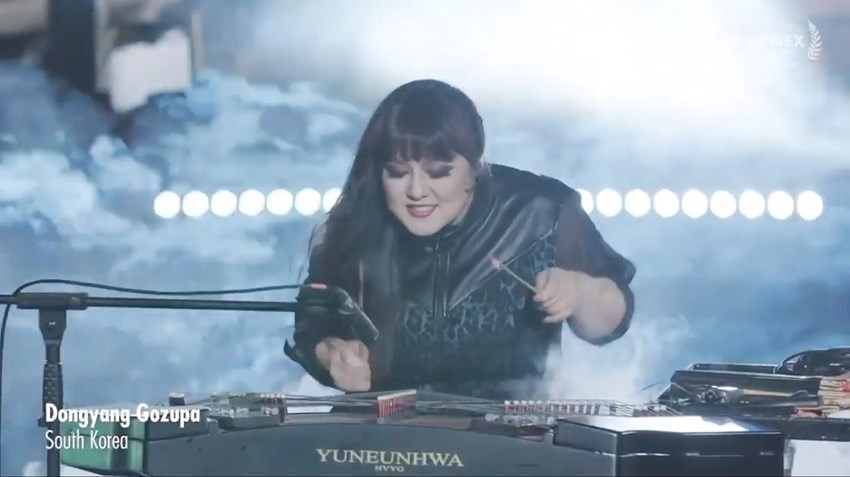 The next video came with the disclaimer that this was a lo-fi showcase from the streets of Lilongwe, Malawi, courtesy of Madalitso Band. Their makeshift busking set was a joy to watch as the pair sang and played to a small crowd of bemused looking locals and visitors, many who paused to dance. They were probably also stopped in their tracks to marvel at Yobu's homemade babatone, a huge one-string slide bass while his bandmate and harmonising partner Yosefe perched on a drum which he struck with his foot while also playing the guitar. One of the most enjoyable aspects of their showcase was that they were performing in front of a crowd who were clearly loving it. This showcase had me jigging up and down on the sofa, so top marks.
I had high expectations for the next act – Urban Village, a four-piece band from Soweto in South Africa, fronted by charismatic singer and flute player Tubatsi Mpho Moloi. His name has cropped up quite a bit recently (he featured on Zoë Modiga's album and the Keleketla! release). Their showcase gave a tantalising taste of their much anticipated debut album Udondolo to be released on the Nø Førmat! label in January. Definitely a band to watch.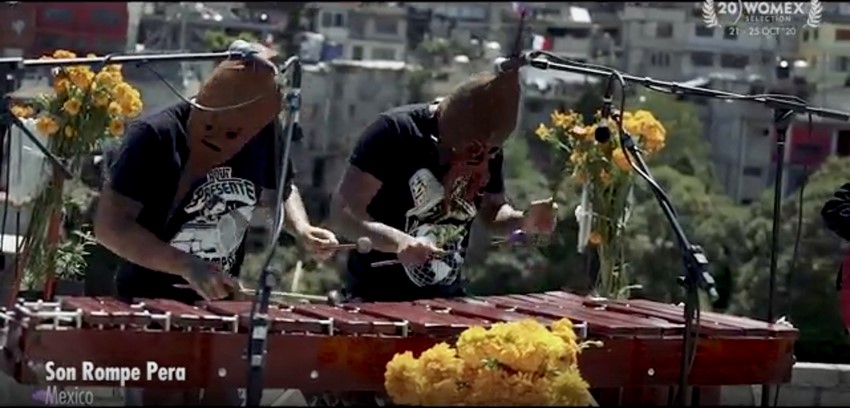 From South Africa we travelled onto Mexico and a group who are featured in the current issue of Songlines – Son Rompe Pera. They're a band of punk-loving brothers who play marimba but probably not as you've ever heard it played before. They also opted for a more rough-around-the-edges style showcase, filmed on a rooftop in Mexico City. Although there was no audience, their video included some great aerial shots of the city. This is a band who play like it's the last time they might ever play or as the brothers Mongo and Kacho said afterwards: "We bring sweat, cumbia and lots of fun!" By this point, I was itching to get off my sofa and jump about the living room – proof that although it's nice to be able to lie flat out on the sofa while watching some showcases, there are others where you sorely miss the camaraderie of the WOMEX crowd and the compulsion to get to the front of the stage and dance like a loon. Along with the Madalitso Band, Son Rompe Pera were definitely the most fun showcase so far – both bands beg to be seen live in a festival environment. Here's hoping they'll be able to tour again next year.