Tango in Buenos Aires. Flamenco in an Andalusian bar. Kora music in Mali. Ecstatic Rajasthani dancing at a local festival.
Nothing beats experiencing music in situ - with the food, the ambience and the local people. Yet finding the best music isn't always that simple.
That's why Songlines Music Travel is offering dedicated music trips for music lovers worldwide, bringing you the excitement of real music directly where it's made.
World Music Holidays and Tours
Our trips are organised in partnership with Imaginative Traveller, a Dragoman company, which has over 35 years of experience arranging travel all over the world. Their attention to detail, research and planning are essential for tours like these, along with experience of how to ensure everything operates seamlessly. The formula is simple: Songlines provides the musical knowledge and Imaginative Traveller provide the travel expertise.
Songlines Music Travel – Music, Culture, Dancing Holidays and Tours Music, Culture and Dancing Holidays
We have the insight and unrivalled contacts to take you beneath the surface for some very special musical experiences. Each trip is led by a Songlines Travel Leader and will often involve private concerts, jam sessions and meetings with musicians and instrument-makers. Groups will be kept deliberately small - between 10 and 20 - to make the experience more intimate and memorable. Of course it's not exclusively about music and on your visit you will also see the historic and cultural highlights of wherever you may be visiting.

2018 TRIPS
Senegal – Never Mind the Mbalax
November 16-25 2018
Explore the sights and sounds of Senegal. Situated on the most Western tip of Africa, on the Atlantic coast, Senegal boasts a fascinating history, wonderful dance music, beautiful beaches, great cuisine and an abundance of wildlife.
---
2019 TRIPS
---
US – American Deep South
April 4-12 2019
Catering for music lovers and travellers alike, this trip will take you to the heart of Louisiana's music scene. It is no exaggeration to say that Louisiana is one of America's rishest sources of traditional music. Join us in our discovery of the diverse sounds of this melting pot of French, African, American and French-Canadian cultures.
---
Morocco – Essaouira Gnawa Festival
June, 2019
An exceptional trip to the picturesque port town of Essaouria on Morocco's Atlantic coast. This trip will give you a unique insight into the music and heritage of this fascinating region, as well as giving you the opportunity to experience the extraordinary Gnawa and World Music Festival.
---
Colombia – Where the Heart Beats
August 14-27 2019
Explore the rich, diverse sounds and culture of Colombia: "the land of a thousand rhythms". For many lovers of Latin music, Colombia has the most interesting and vibrant music scene in South America at the moment.
---
Japan – Tradition & Diversity (NEW trip!)
November 2019
Travel to the Land of the Rising Sun, Japan. You will be fascinated by its mix of modernity and tradition. Immerse yourself in the variety of sounds and performances of Japanese music as we travel through Tokyo, Mt Fuji, Okinawa and Kyoto and gain unique access to the artists and musicians of the region and listen to the best traditional music.
---

Argentina – Get Tangoed! (NEW trip!)
November 8-17 2019

An amazing opportunity to visit the home of both European and indigenous musical styles, Argentina. This fascinating country attracts people from all over the world for its diverse sounds and culture and for its famous dance born in Buenos Aires: Tango.
---

For more information on each of the tours, please visit the Imaginative Traveller website or call +44 (0)1728 862219. If you want to feel the vibrating musical pulse at the heart of your destination then you need look no further.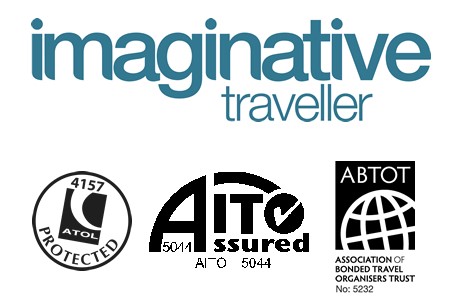 Songlines Music Travel Tours are operated by Imaginative Traveller, a trading name for Dragoman Overseas Travel Ltd. The air holidays and flights shown are ATOL protected by the Civil Aviation Authority, ATOL4157. ATOL protection extends to either clients who pay in the UK or where the first leg of any flights that we arrange start in the UK. We are also bonded for land-only tours with AITO Trust Ltd, membership number 5044