Thursday, June 4, 2020
Cecil Sharp House celebrates 90 years
By Jo Frost
The home of all things to do with English folk marks its 90th anniversary on June 6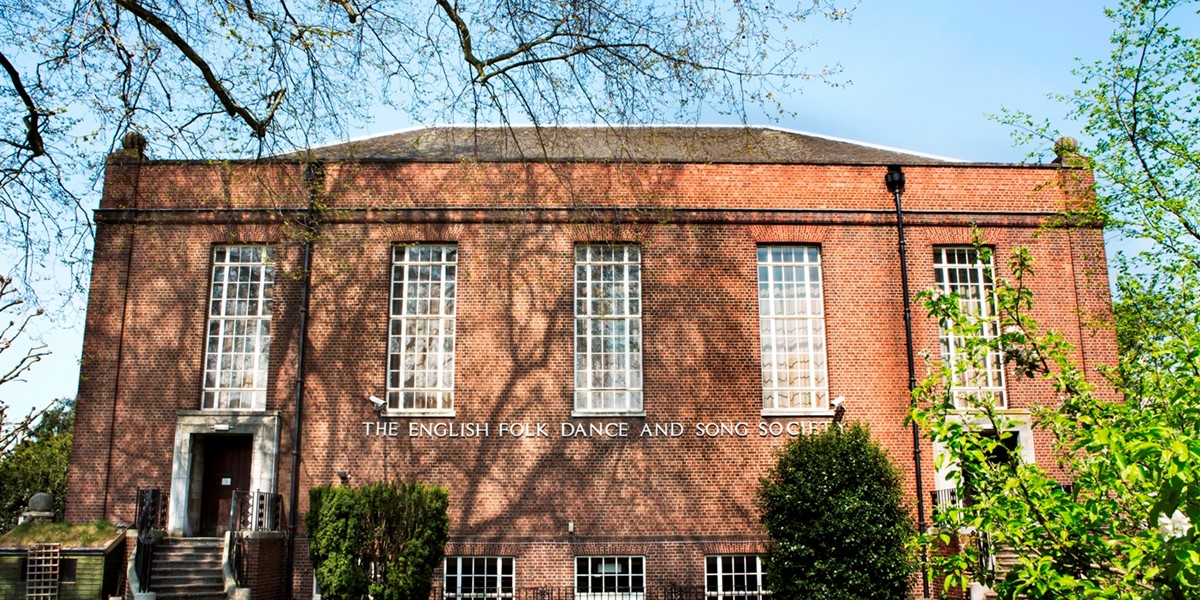 Cecil Sharp House in Camden, North London
Cecil Sharp House, now the headquarters of the English Folk Dance and Song Society (EFDSS), was custom built and opened in June 1930 in a quiet, leafy part of North London. It was named after one of the most famous collectors of folk music and dance who died in 1924. After Sharp's death, funds were raised to create the first dedicated folk arts centre in the UK, in his honour.
Besides the hundreds of gigs that take place there, the House is frequently used as a rehearsal space for the National Youth Folk Ensemble, TV shows, weddings, ceilidhs and a myriad of classes from folk singing to morris dancing. And of course, it's home to the Vaughan Williams Memorial Library – a treasure trove for anyone interested in the folk arts.
Sadly the special gig by Kate Rusby and all the other events planned to commemorate its 90th birthday on June 6 won't be happening due to COVID-19. Like many venues across the UK, its prolonged closure is concerning for its survival so EFDSS have launched an appeal in order to raise funds to help its continuation.