Wednesday, April 8, 2020
Folk on Foot's Front Room Festival
By Jo Frost
Organisers of the Folk on Foot podcast are planning a special Easter Bank Holiday Monday virtual festival in order to help musicians impacted by the coronavirus lockdown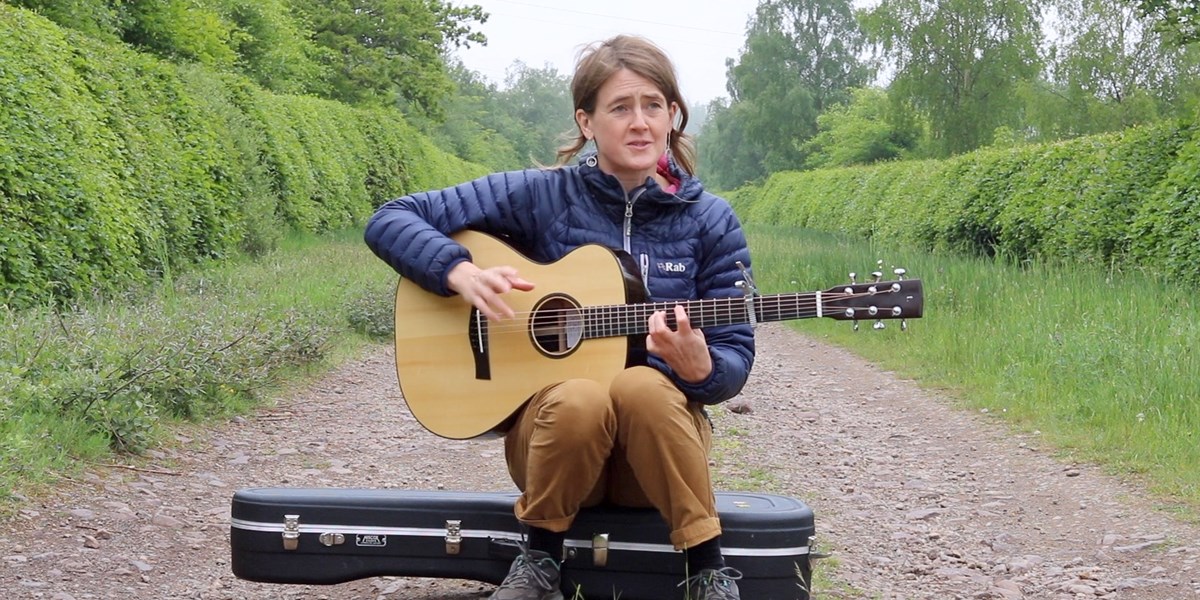 Scottish singer Karine Polwart, one of the first guests on the Folk on Foot podcast
The team behind the award-winning Folk on Foot podcast, hosted by broadcaster Matthew Bannister, have put together a terrific programme of artists to each perform a 30-minute set from their home on Easter Bank Holiday Monday (April 13).
The inspiration behind the virtual festival was to raise money for musicians impacted by the coronavirus lockdown. So far the campaign has raised over £23,000, with half of the money going to Help Musicians UK and the other half to be divided between the artists who are taking part.
The stellar line-up features Kerry Andrews (We Are Wolf), Bella Hardy, Beth Porter with the Bookshop Band, Jon Boden, Julie Fowlis and Éamon Doorley, Karine Polwart, Kris Drever, Lisa Knapp, Martin Simpson, Nancy Kerr and James Fagan, Peggy Seeger, Rachel Newton, Sam Lee, Seth Lakeman and Steve Knightley of Show of Hands.
Bannister plans to stream performances starting from 2pm on the Folk on Foot YouTube channel and Facebook page.
For more information and to donate, see folkonfoot.com/festival