Friday, May 22, 2020
Guinean musician Mory Kanté has died aged 70
Celebrated Guinean singer and multi-instrumentalist of 'Yéké Yéké' fame has died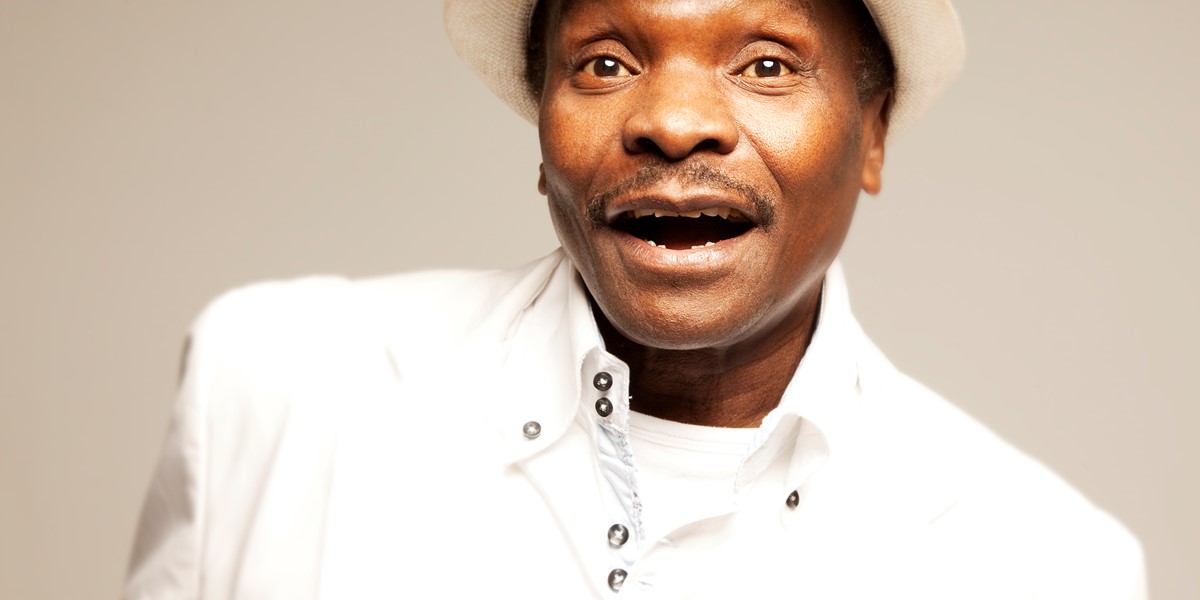 Mory Kanté ©Marc Ribes
Mory Kanté, who has died in Guinea at the age of 70, was one of the most commercially successful of all those giants of African music who first found fame in the West during the world music boom of the 80s. Known as the 'Electric Griot' for his fusion of Western pop and West African styles, he was a singer, multi-instrumentalist and songwriter who became an international celebrity thanks to 'Yéké Yéké', the first single by an African artist to sell a million copies.
A gloriously exuberant and exciting dance song, it was the opening track on his best-selling 1987 album Akwaba Beach and introduced new audiences to the sound of the kora, the traditional West African harp – which he played as an amplified instrument, backed by keyboards and stomping percussion. To this he added his high, powerful voice with its reminder of his griot roots. Always immaculately dressed in white, he was the perfect crossover pop star. 
Having discovered a winning formula, he stuck with it, recording more albums in the same style while touring the world, playing at WOMAD festivals and attracting a crowd of tens of thousands when he appeared at Central Park, New York in 1990. In 2001, when he recorded the easy-going 'Nin Kadi (Too Much of a Good Thing)' with English R&B singer Shola Ama on his album Tamala (Le Voyageur) it seemed he was moving away from his African roots to maintain his commercial success in the West. So for those who were not aware of his history, there was astonishment three years later when he released Sabou, a superb, all-acoustic album on which he reminded his followers that he was a brilliant multi-instrumentalist, not just on the kora but on a variety of instruments from the balafon (the West African xylophone) to guitar and percussion.
He had a colourful career in West Africa long before the success of 'Yéké Yéké'. Born in Guinea into a griot family, he learned to play the balafon before being sent to Bamako, the Malian capital, to continue his griot studies while staying with his aunt, a singer and also a griot. In Bamako he played guitar and balafon with a wedding band, The Apollos, and taught himself to play the kora using techniques developed from his guitar playing, developing a style that was uniquely his own.
In 1971 he was invited to join Bamako's now legendary group, the Rail Band, then fronted by the great Salif Keita, to play balafon and guitar. Two years later, when Salif left to join Les Ambassadeurs, Mory took over as lead singer and instrumentalist, by now also playing kora. The band toured outside Mali for the first time, building up their following in the Ivory Coast and Nigeria, where they spent time with Fela Kuti, and developing a style that ranged from Afrobeat and reggae to reworked griot classics (see Beginner's Guide in #147). But by 1978, Mory had moved on again, to Abidjan in the Ivory Coast, where he formed an acoustic band playing salsa and dance songs on traditional instruments and won his first solo record contract. And six years later he moved on again, this time to Paris where he established his reputation with À Paris and 10 Cola Nuts albums before Akwaba Beach launched his international career.
There was an eight-year gap between Sabou and his final album La Guinéenne (2012), which was partly recorded in Guinea, where he had built a studio and hoped to establish a cultural centre. Last year he was 'guest vocalist' on an album reviving the songs of Las Maravillas de Mali, with whom he appeared at the Barbican in London. 
Mory Kanté was still eager to create new music. His future plans had included new solo work and, most intriguing of all, a reunion with former members of the glorious Rail Band.
This obituary appears in full in the July issue (#159)