Tuesday, April 27, 2021
Obituary: Rajan Mishra (1951-2021)
Acclaimed vocalist Rajan Mishra dies, age 70, due to COVID-related complications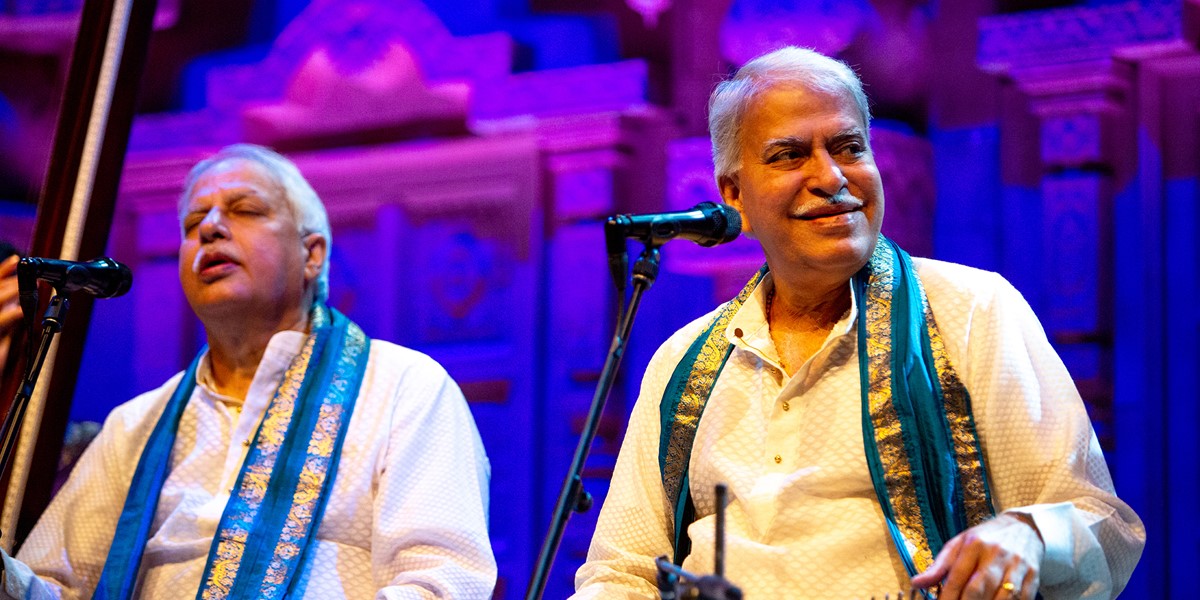 Rajan Mishra (right), performing with younger brother Sajan [photo by Arnhel de Serra]
One of the musical casualties of the current COVID-19 crisis in India, khayal singer Rajan Mishra was admitted to hospital in New Delhi with the respiratory disease and after suffering two heart-attacks, but was unable to get a ventilator.
He performed in a duo with his younger brother Sajan. Both were born into a musical family in Varanasi (Benares) where they were trained by their father, Hanuman Prasad Mishra, and uncle Gopal Prasad Mishra, both sarangi players. Rajan was the elder brother by five years and started singing in the city's many temples aged eight. The duo gave their first large concert in 1967 in the Sankat Mochan temple, dedicated to the monkey god Hanuman.
Khayal takes its name from Arabic and Persian meaning 'imagination' and features simple texts with refined vocal ornamentation. It's usually a solo form of singing, but encouraged by their father, Rajan and Sajan Mishra performed as a duo with extraordinary improvisational dialogues, although the music tended to be quiet and reverential. Invited to perform across the world, they appeared at London's Darbar Festival in 2016 where Rajan's energy, in particular, seemed electrically charged as he sent his vocal phrases aloft. The more animated of the two, he sat with a swarmandal (zither) in his lap and performing with vivid hand gestures and a beatific smile, he was fascinating to watch as well as listen to. 
He won many awards, notably the Padma Bhushan (the country's third-highest civilian award) and his death was mourned in a tweet by Prime Minister Narendra Modi. "Music is the food of our soul," Rajan said in an interview at Darbar. "Music can penetrate your heart and we strongly believe our music can bring peace and silence to the world." Sadly, his own silence has come too soon.