Thursday, October 1, 2020
Parvathy Baul at the British Museum
As part of the British Museum's current exhibition Tantra: Enlightenment to Revolution, the West Bengali singer Parvathy Baul will be giving a special, free online performance, followed by a live Q&A with Songlines editor-in-chief Simon Broughton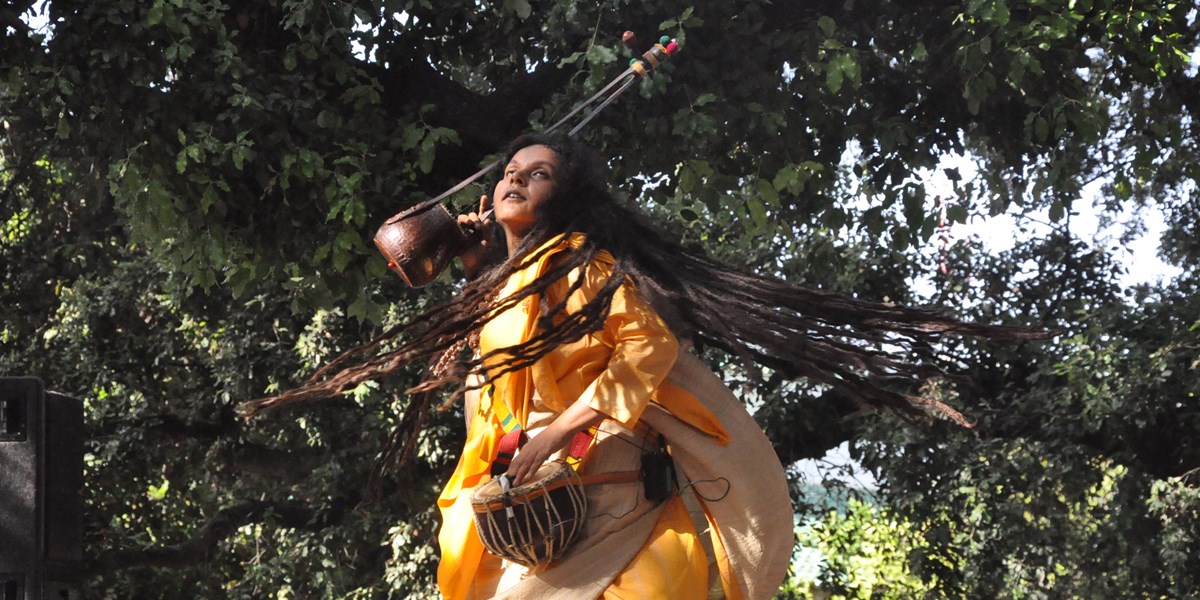 Parvathy Baul ©Simon Broughton
If there's one performer who really packs a spiritual package, it is Parvathy Baul. She sings, she plays and she twirls with her hair flying as if possessed. She's a one-woman tornado. I saw her first at the Fes Festival of Sacred Music and will never forget it.
As her name suggests, she's a Baul singer from West Bengal, and via the British Museum she's performing in connection with their current exhibition on Tantra. Put simply, Tantra is a doctrine of spiritual practices for reaching enlightenment, although as the brilliant exhibition shows there's rather more to it than that. Tantric practices were adopted by Hindus, Buddhists and the Bauls.
What Tantra does, with a pantheon of scary goddesses – Kali foremost among them – is put women at the centre of things. As a woman and profound performer, Parvathy Baul, is the perfect person to bring vibrant life into this philosophy. Her songs, she says, will be largely dedicated to the supreme female power, Shakti. Which was also the name of a fantastic (all male) fusion group, but that's another story.
I will be doing a Q&A with Parvathy after her performance, online from India. I hope it will bring some enlightenment.
Parvathy Baul will perform on October 8 at 3pm (BST). To book a ticket, visit the British Museum website