Saturday, July 28, 2018
Review: WOMAD 2018 – Friday
Visa problems and contentious programming decisions fail to put a dampener on the first full day of WOMAD Charlton Park 2018.
Gasper Nali © Tom Askew-Miller
Friday at WOMAD ended with late-night qawwali from Haji Ameer Khan. "Good morning" he said as the 10 strong group of singers and percussionists went into the popular crowd-pleaser 'Allah-Hoo'. Lahore Music House it said on their harmoniums, but Haji Ameer Khan Qawwali are actually from the UK and came in as a replacement for the Indian sisters Hashmat Sultana. One of a number of groups who haven't appeared because of visa issues.
"Artists have accepted our invitation and then looked into the visa process and told us, sorry we're just not going to do this. That's a situation we should be ashamed of," Chris Smith told the Radio Times ahead of this year's festival. That wasn't the situation with Hashmat Sultana or Mozambique's Wazimbo, but presumably both got sadly defeated by the complex and time-consuming process at some point.
The programming seemed a little curious last night, with the prime evening slots depressingly DJ heavy with Leftfield not very live on the main stage and Goldie doing a DJ set. I didn't see them but Afrobeat group Afro Cluster were the live band who seemed to get things moving in that main evening slot.
I enjoyed more leftfield (not Leftism) offerings such as Gasper Nali and Mari Kalkun. Nali is a Malawian musician who sings and plays the babatoni - a massive one-string bass. If you had to invent and build an instrument that is almost impossible to tour around the world, you couldn't do better than this.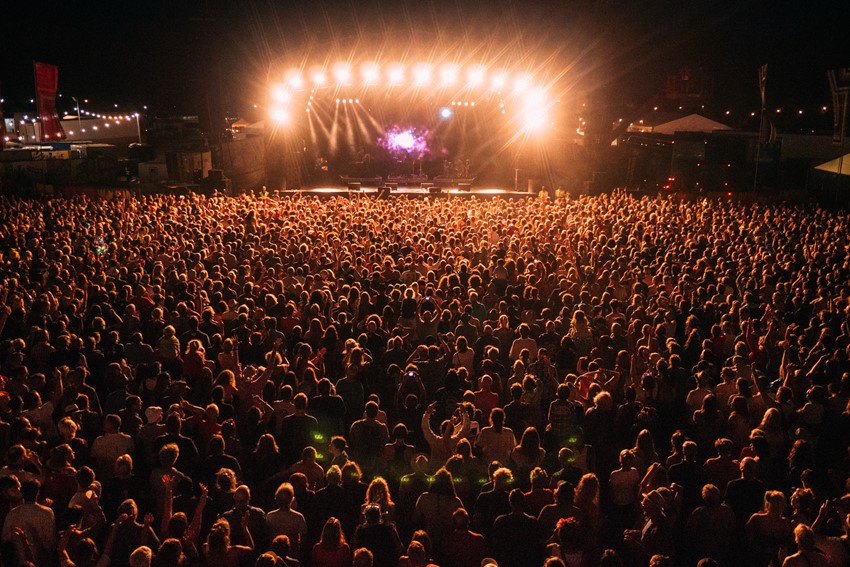 A 10-foot concoction of oil drum, eucalyptus tree and cowskin, the babatoni provides a deep throbbing bass to Nali's soulful vocals while he also plays a kick-drum with his foot. Watching him play the instrument laid across his knee, hitting the string with a stick in his right hand and sliding between notes with a beer bottle in his left is a spectacle in itself.
Mari Kalkun, from Estonia, plays the less exotic but rather more versatile kannel, one of the kantele-like zithers of the Baltic region. Accompanied by Alexandra Kremenetsky on percussion, Kalkun deftly introduced her own songs inspired by the forest, from a love song to reindeer to the Forest Brothers, partisans fighting for Estonia against Soviet forces in World War II. In the warm sunshine of the leafy arboretum, it did what music so often does at WOMAD, opened a door onto a fresh and vivid new world.

To keep up-to-date with everything going on at the festival, follow @SonglinesMag and @WOMADFestival on Twitter.