Sunday, July 29, 2018
Review: WOMAD 2018 – Saturday
By Jo Frost
Superb female vocalists and ceilidh-style dancing were the highlights of Saturday's WOMAD line-up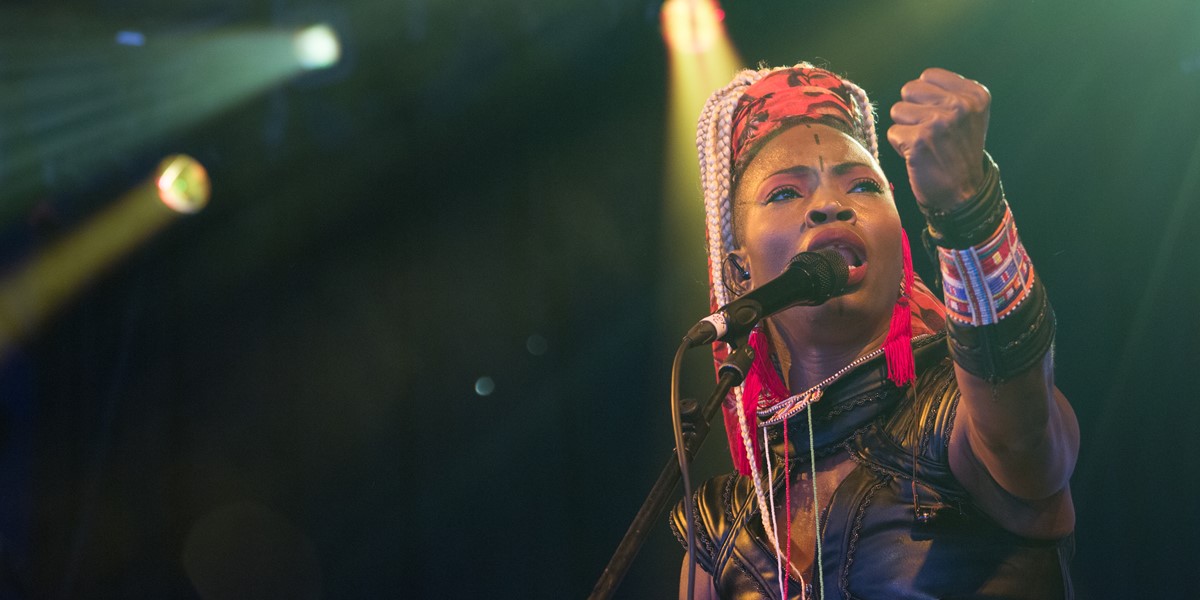 Dobet Gnahoré © Tom Askew-Miller
After Friday night's downpour and wild winds, Saturday morning's festival-goers arrived looking a little worse for wear. However Kermesz à l'Est, the eight-piece band from Belgium soon got people back in the party mood on the Open Air Stage.

The strange paraphernalia decorating the stage (an assortment of taxidermy, prams laden with dolls, pirate flags etc) gave a good indication that we were in for something a little different.

Sure enough, the rabble-rousing punk-rockers sporting an array of heavy metal T-shirts and manic grins paraded onto the stage and soon blasted away any remaining hangovers with their brass fuelled, Balkan and klezmer-inspired tunes. Despite all their crazy theatrics (juggling, Greek dancing and general buffoonery), these guys are seriously good musicians and put on an extraordinary musical show.
There was more awe-inspiring musicianship in evidence at the arboretum when Colombian harpist Edmar Casteñada arrived on the Ecotricity stage. Forget any preconceived ideas about the harp being a soothing and gentle-sounding classical instrument – Casteñada is a hugely physical and robust player who gets an incredible range of sounds out of his harp.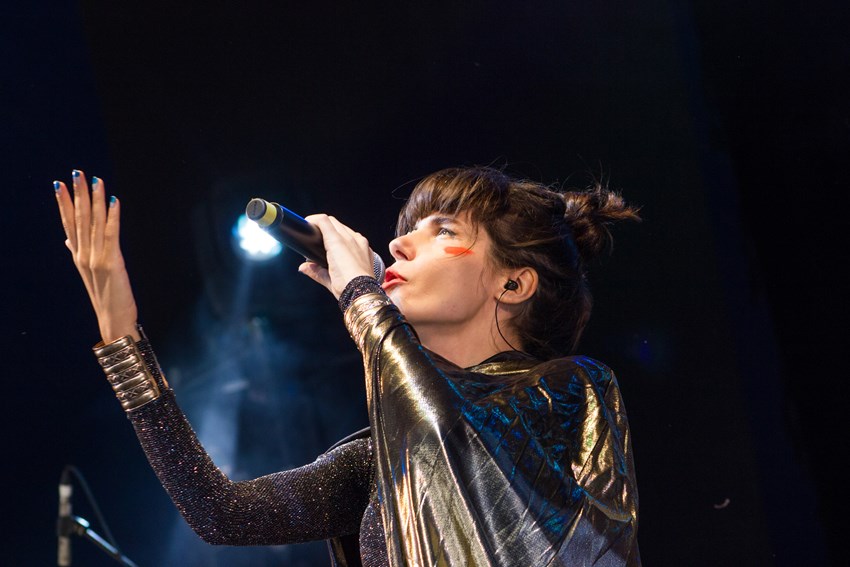 Saturday afternoon and early evening was then dominated by a series of powerful female vocalists – from Ethiopian singer Selamnesh Zemene collaborating with Brittany's Badume Band, the sultry sounding Gaye Su Akyol from Turkey who dazzled in her lamé gold cloak and silver boots, followed by Songlines' current cover star Dobet Gnahoré who thrilled the Siam tent crowd with her gymnast-like leg kicks and dancing.

But the highlight of the evening was undoubtedly Camille. The French star, joined by a trio of backing singers, pianist and percussionist, had the Open Air crowd captivated with her a capella singing, manic arms flailing dancing and all-round quirky behaviour. Their encore was an amusing WOMAD tribute as they sang 'No WOMAD, no cry,' before Camille returned solo to the stage and gave a stunning performance of her song 'Tout Dit'.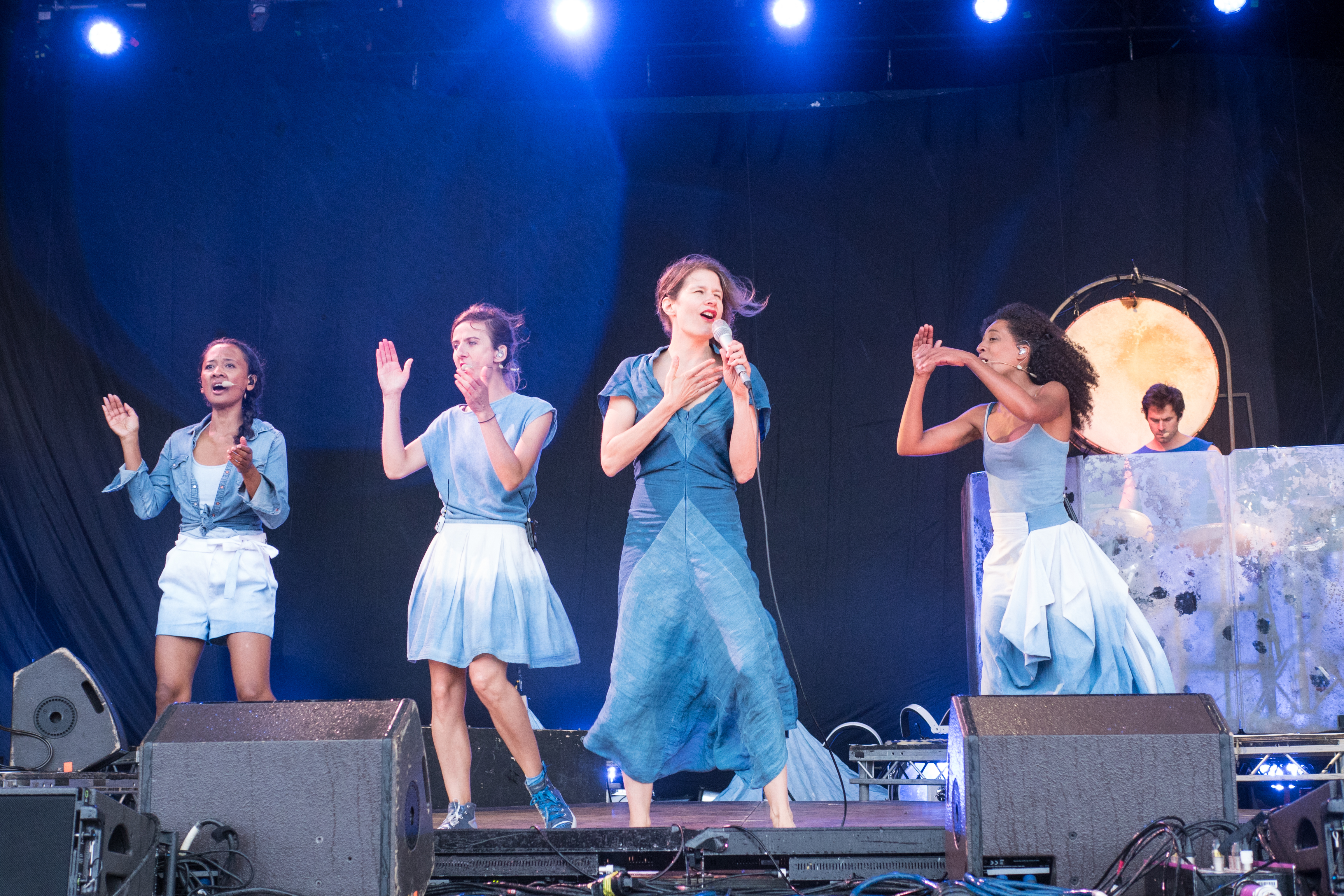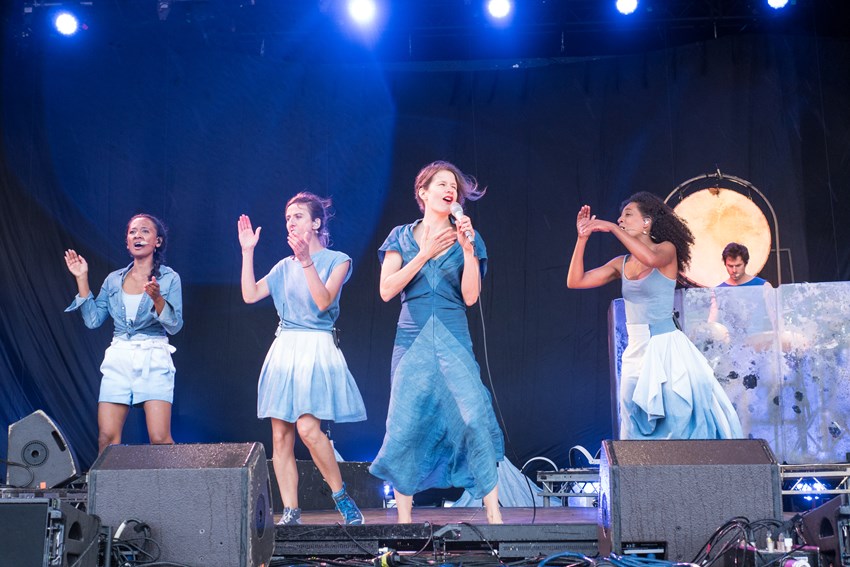 While over at BBC Radio 3's Charlie Gillett stage, there was a proper ceilidh atmosphere as Scottish trio Talisk (fiddle, concertina and guitar) put on a high-energy show and got the whole crowd thoroughly warmed up and dancing before the heavens opened and the deluge began again. 
To keep up-to-date with everything going on at the festival, follow @SonglinesMag and @WOMADFestival on Twitter.