Monday, July 30, 2018
Review: WOMAD 2018 - Sunday
By Jo Frost , Simon Broughton , Charlotte Algar
Despite the predicted dire weather conditions that thankfully never fully materialised, the final day at WOMAD was blessed with a rainbow and plenty of musical colour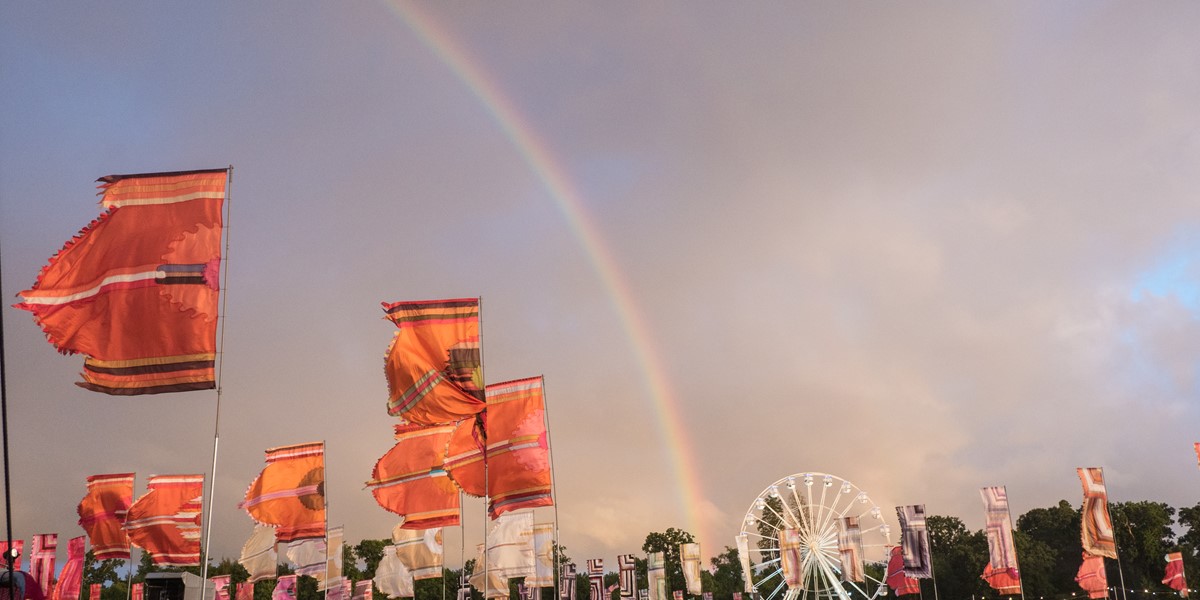 ©Tom Askew-Miller
As festival-goers packed away their tents and cleaned off their wellies, it was reported that 35,000 people attended this year's WOMAD, with over 200 performances by almost 150 artists from over 50 countries across 6 continents – impressive figures that demonstrate that WOMAD's programming remains as diverse as ever.
Calan, from Wales, showed they could equal the Scottish ceilidh atmosphere that Talisk had created on the BBC Radio 3 Charlie Gillett stage the previous night. And after all the energetic jumping around, it was a delight to lie down and listen to the show by sound-recordist Chris Watson. Working with David Attenborough and many others over the years, Watson has recorded the natural environment all over the world. But he maintains there's nothing anywhere like the dawn chorus in the UK. So for WOMAD he created a piece called Riding the Silver Tide that you really had to listen to from beginning to end – through the excellent sound system of the d&b Soundscape stage. The piece followed the dawn chorus across the UK from the north of the Shetland Islands to the tip of Land's End. Watson included about eight locations, from the roaring cliffs with their noisy birds growling and cawing competing with the waves, his own urban garden, through the verdant shimmer of woodland, the translucent glow of warbling fenland, to the scrubby moorland of the southwest. This was an unrivalled chance to hear what Watson called the "natural musicians of our islands" and their incredible music certainly took us to a green and untroubled world. 
Other highlights of the day were gimbri player and maalem Hamid El Kasri (below) along with his Moroccan group who performed during a lucky sunny spell on the Open Air stage, much to the relief of the gathering of soggy Gnawa fans.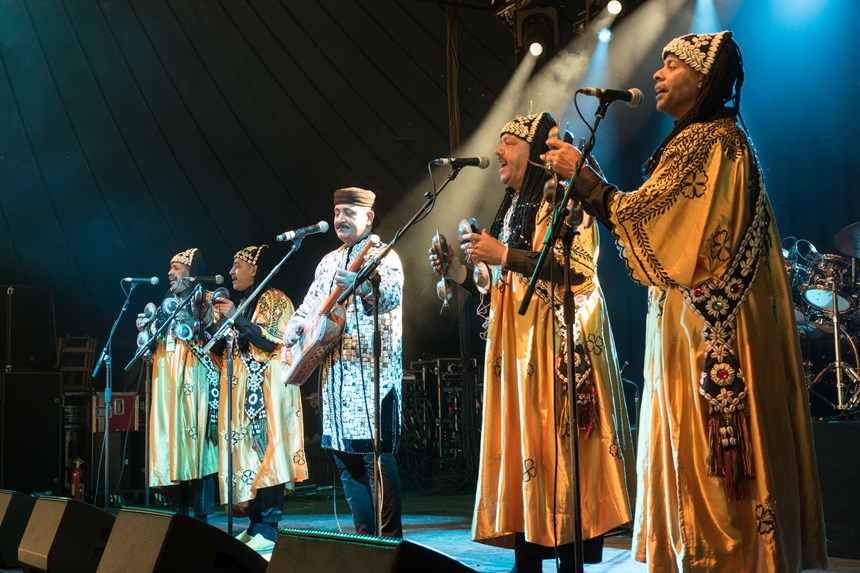 ©Tom Askew-Miller
The hugely energetic performance of South African band BCUC sparked a frenzy at their Rough Trade-Songlines CD signing session, with a mass of new fans turning up eager to meet the group. Other highlights were the maverick Finnish accordionist Kimmo Pohjonen who was joined by his daughters in the Siam tent. As dusk fell, the day culminated with a glorious rainbow that happily coincided with Renata Rosa's appearance (below) on the BBC Radio 3 stage.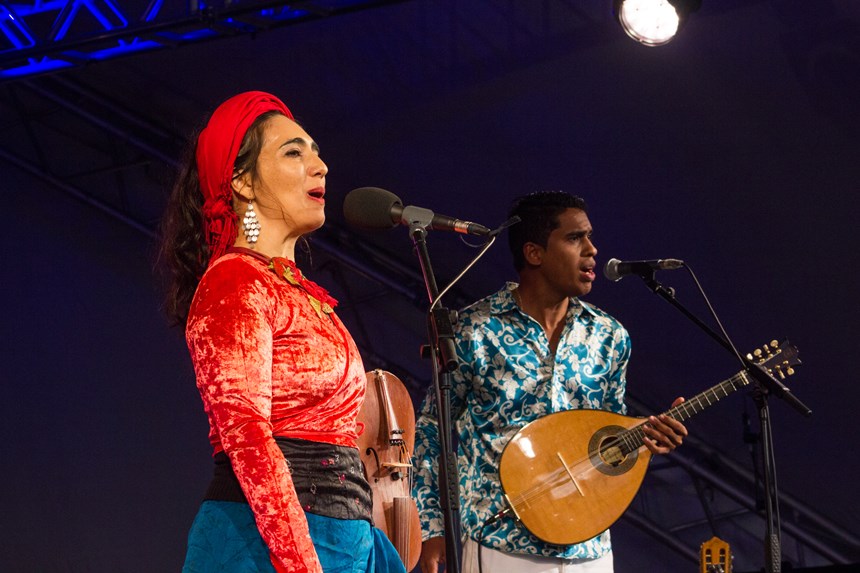 Renata Rosa ©Tom Askew-Miller
WOMAD festival director Chris Smith said: "It's been a WOMAD for the ages. The range of music on show and the joyous and indefatigable spirit of creativity and international collaboration embodied by everyone who contributed to the festival this year felt like the perfect antidote to a world in which tolerance and cooperation are in short supply."
Check out our WOMAD picture gallery in the next issue (October, #142), out August 24