Thursday, May 14, 2020
Songlines #158 (June 2020) is out now!
Abigail Washburn & Wu Fei, the Songlines Music Awards 2020 winners, the impact of COVID-19 on the music industry, Daniel Melingo and plenty more in the latest issue of Songlines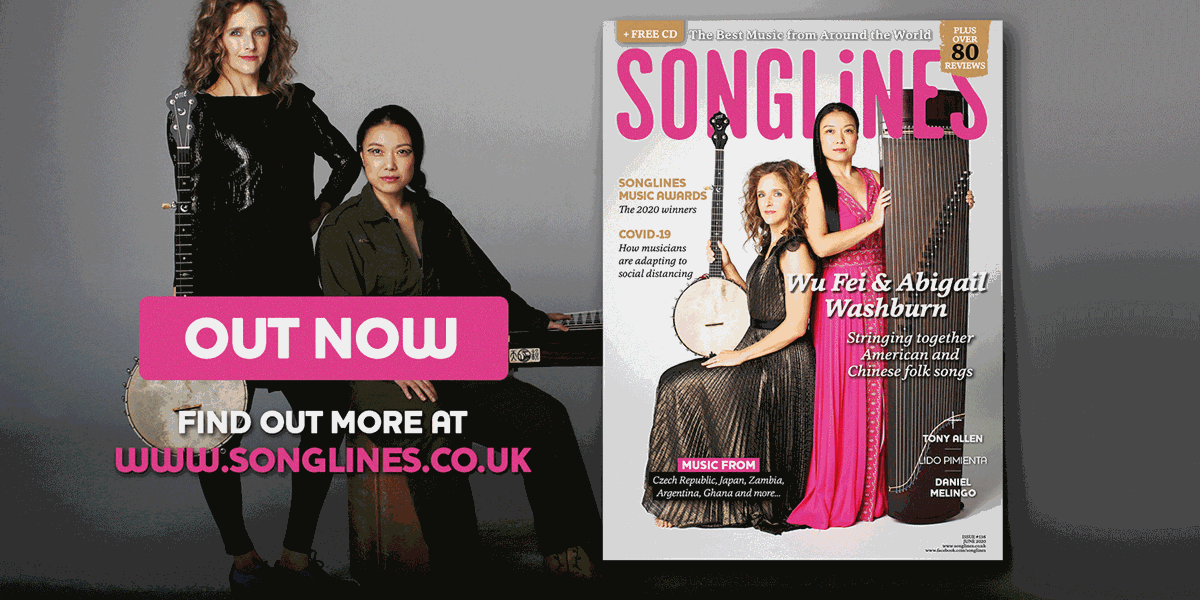 The June issue (#158) issue of Songlines is now on sale. Our cover stars this issue are Abigail Washburn & Wu Fei, who talk about their debut collaboration of American banjo and Chinese guzheng folk songs. We also announce the winners in the Songlines Music Awards 2020 and report on how COVID-19 is impacting the music industry. Other features include a Beginner's Guide to the Argentinian tango maverick Daniel Melingo, plus all the latest news, online streamed concert listings, CD, book and world cinema reviews. The Top of the World album this issue includes Orkesta Mendoza, Zoufris Maracas, Will Pound and Santrofi, plus an exclusive playlist by Cornershop's frontman Tjinder Singh, featuring music by SE Rogie, Nusrat Fateh Ali Khan, Lisa O'Neill and others.
You can buy this issue via Amazon or (even better!) subscribe to get this issue, and then future issues right to your door as soon as they're published. We also offer digital subscriptions that gives you access to every one of our 158 issues from 1999 to 2019... and beyond.