Monday, November 16, 2020
Songlines #163 (December 2020) is out now!
Mariza pays homage to Queen of Fado, Amália Rodrigues; birdsong collector Cosmo Sheldrake talks avian audio; a Beginner's Guide to Habib Koité and more in the latest issue of Songlines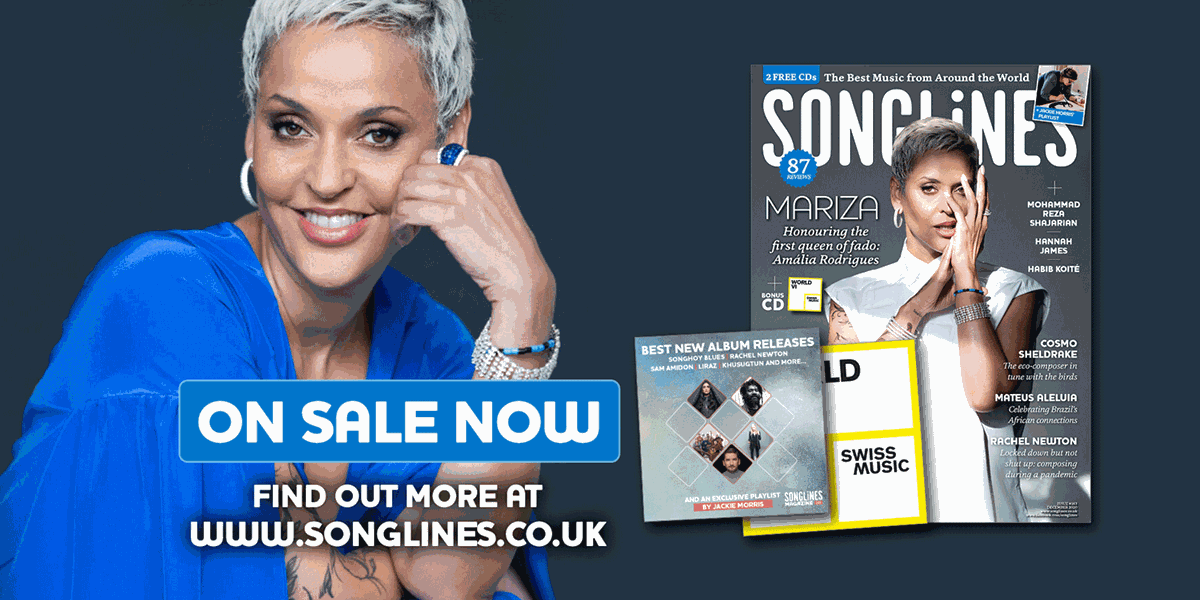 The December 2020 issue (#163) of Songlines is now available. Our cover star this month is Mariza, who talks about her forthcoming album and tribute to the Queen of Fado, Amália Rodrigues. Other features include an interview with the multi-instrumentalist and birdsong collector, Cosmo Sheldrake; septuagenarian singer Mateus Aleluia about his dedication to Afro-Brazilian music; Rachel Newton who recorded her latest album during lockdown; a Beginner's Guide to the Malian guitarist and singer Habib Koité, plus all the latest news, online streamed concert listings and reviews, CD, book and world cinema reviews.
As well as streaming excerpts from the Top of the World album, digital edition subscribers can download all 15 tracks, which this issue includes Songhoy Blues, Sam Amidon, Rodrigo Costa Félix and Liraz, plus an exclusive playlist by The Lost Words' artist and writer Jackie Morris, featuring music by Karine Polwart, You Are Wolf and others. The issue also comes with a bonus CD of global music from Switzerland.
You can buy this issue via Amazon or (even better!) subscribe to get this issue, and then future issues right to your door as soon as they're published. We also offer digital subscriptions that gives you access to every one of our 163 issues from 1999 to 2020... and beyond.