Wednesday, May 8, 2019
Songlines and PRS Foundation announce new remix competition
The new competition will see UK-based artists remixing Indonesian music from David Attenborough's My Field Recordings From Across The Planet.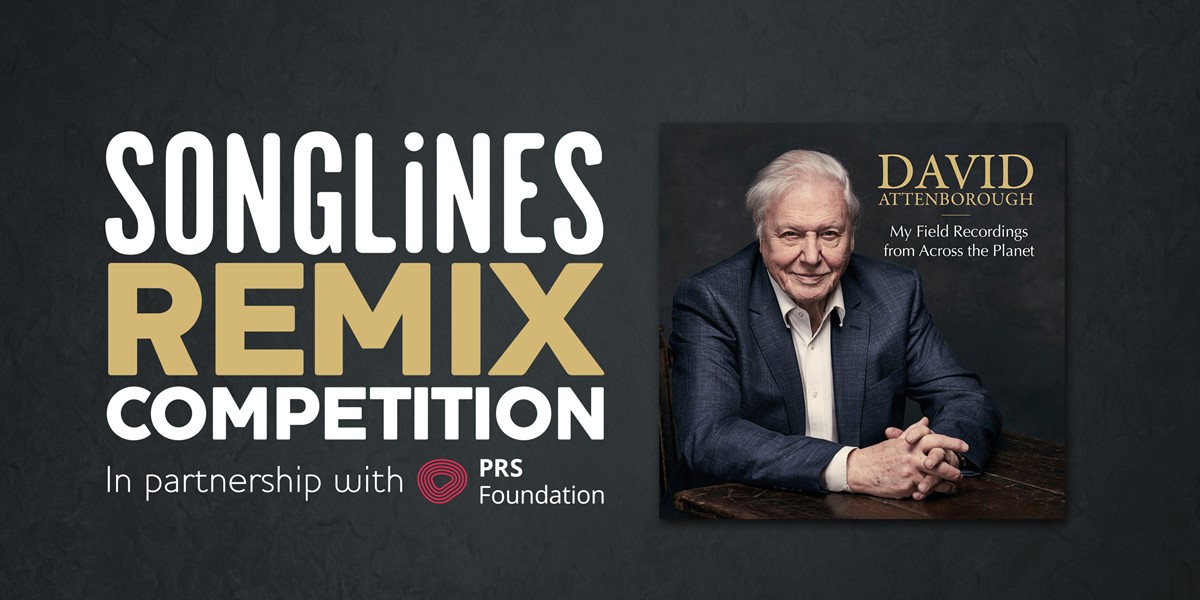 We're delighted to announce our brand-new Remix Competition. This is an exciting and unique opportunity, in partnership with PRS Foundation, for UK-based music creators to remix one of David Attenborough's sound recordings from his critically acclaimed album, My Field Recordings From Across The Planet.
The track is an example of Balinese gender wayang, a style of Indonesian gamelan featuring two metallophones and one pair of drums, recorded in 1956 by David Attenborough during his filming for the BBC series Zoo Quest.
The entries will go through our expert panel including Cerys Matthews, Ghostpoet, Hannah Peel, Gilles Peterson and Matthew Herbert, who will whittle the tracks down to a shortlist of six tracks for the public to vote on from July 19 until September 15 2019. The winner from the public vote will be announced on November 1 2019 and will receive an award at this year's Songlines Music Awards ceremony which will be held at EartH in Hackney, London on Saturday November 30 2019. Tickets on sale here from May 9.
Submissions for the competition are now closed.
The field recordings featured on the album David Attenborough: My Field Recordings from Across the Planet, were made between 1954-1963. In most cases it is virtually impossible to trace the original artists who composed and performed the music. When it is not possible to trace the artists, the royalties due from sales of the album are being donated to one of Sir David Attenborough's affiliated charities, Fauna & Flora International, who will also receive a share of any royalties on behalf of the composers & musicians of the gamelan track, 'Gender Wayang', featured in the remix competition.
Competition Time Line:
June 10: Submission deadline

July 19: Final nominees announced and the start of the public vote

September 15: Public vote deadline

November 1: winner announced in the December issue of Songlines
November 30: winner presented at the Songlines Music Awards ceremony + performance at EartH, London
Watch