Wednesday, December 2, 2020
Stewart Lee Joins ADF For Anti-Brexit Anthem
As the countdown to Brexit continues, Stewart Lee joins rock'n'roll agitators Asian Dub Foundation for a new video which challenges the inherent racism underlying UK immigration policy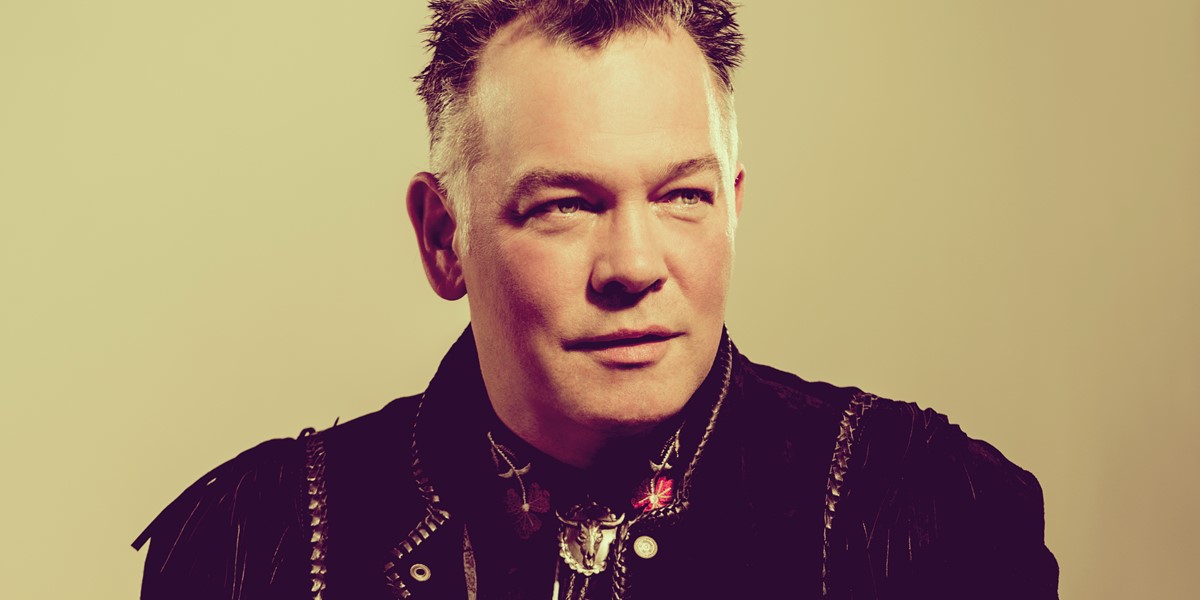 Satirical (and sartorial) usurper Stewart Lee has taken his place as the very temporary frontman of Asian Dub Foundation for a brand new video to accompany their track, 'Comin' Over Here', a tongue-in-cheek riposte to Brexit-fuelled racism and years of xenophobic UK immigration laws.
The song, based on the sample of a classic Stewart Lee sketch, was released on Asian Dub Foundation's album, Access Denied.
Commenting on the collaboration, Lee said: "I heard Paul Nuttalls, then leader of the UKIPS, on Radio 4 talking about immigration and it was so jumbled up it made me laugh. I went home, played back the interview, transcribed it, and exaggerated it until I had Paul taking a position against matter itself, and by lunchtime it was done." 
"The routine has had a massive half life, and seems to go viral whenever people are arguing about immigration. I am glad it has given some comedy comfort to people who feel like they don't recognise the intolerant country we now seem to be in. When ADF said they wanted to sample it I couldn't be happier, as it seemed the final stage of letting go to serve the greater good. And what 50-something frustrated rock star could say no to appearing in a video with a veteran punk-dance combo whose records he'd buy anyway?" 
"The version of the routine I gave ADF is a bit fuzzy on some dates and a syllable of the Anglo Saxon poetry quote seems to have gone astray – every time I performed it there'd be slippage – but I love how they have tweaked it to serve their purposes in the debate about what exactly constitutes the ever fluid notion of national identity. I love how the flute break before the Anglo Saxon quote sounds like it's come from 1,000 years ago, and the record is the only thing I've ever been involved in that my kids actually like."
"Irrespective of the rights and wrongs of Brexit itself, every time a deadline looms the police report upsurges of violence against those perceived by some as unwelcome here. ADF seem to have made something that was merely funny into something improbably powerful and it is a great honour to have been involved in it."
Stewart Lee's playlist and My World interview will appear in the January/February 2021 issue of Songlines, on sale December 18. Never miss an issue – subscribe today!
Read our review of Asian Dub Foundation's Access Denied via the Songlines Reviews Database
Watch