Thursday, September 13, 2018
Tales from Tehran – Iran's drumming traditions
Ruairi Glasheen releases a documentary that follows his journey exploring Iran's drumming traditions.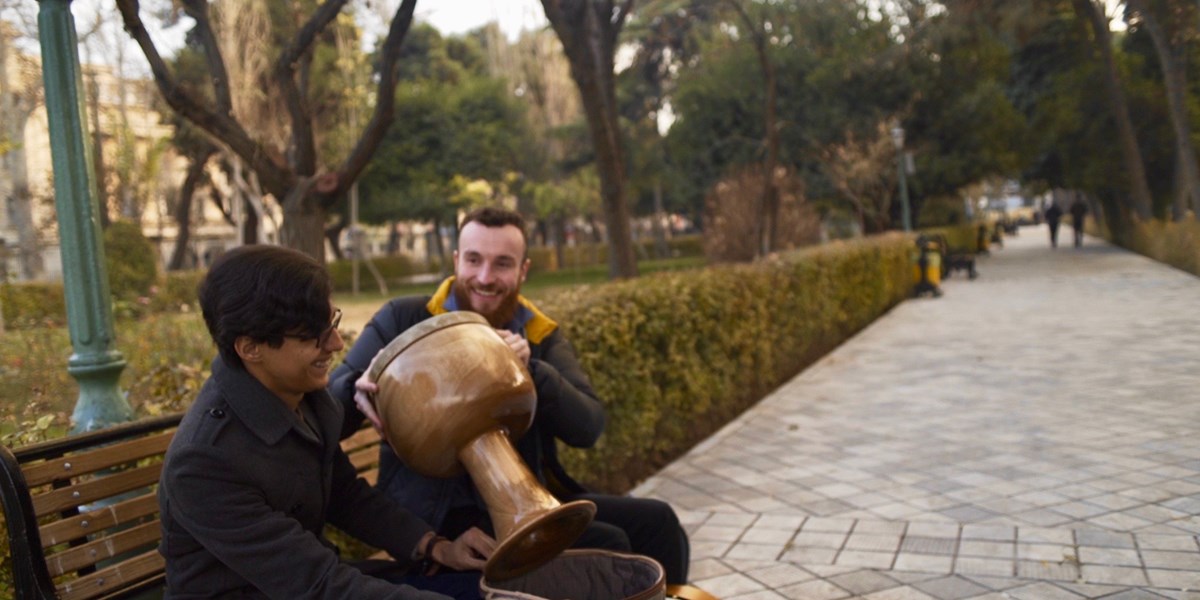 © Ruairi Glasheen
While Iranian luminaries such as Kayhan Kalhor and Hossein Alizadeh are familiar to many – and household names for most Songlines readers – its wider musical practice is perhaps less well documented. A new documentary from Ruairi Glasheen follows his journey through Iran as he explores the country's drumming traditions, particularly the historic tombak. "As a percussionist I really wanted to focus on the tombak," says Glasheen. While the daf (frame drum) is a very loud instrument and manifests itself across the region, the tombak is an anomaly. It's very soft and has an almost speaking voice. It can be fast and frenetic, yet also laid back and sensitive. I was really taken by that and was determined to explore it further."
Glasheen, originally from Cork, travelled to Tehran to probe into this drumming tradition, and while extensive research before his journey provided a number of pointers, it was upon his arrival that he really started to make connections. "I was in contact with a handful of brilliant players before I came out, but we met so many people once arriving in Tehran. Many people were interested in music and could tell us where the musicians hung out, and where to find the best players," says Glasheen.  
With his bodhrán in hand, Glasheen was able to speak and communicate with a vast amount of people, sharing a common interest in traditional percussive styles. "I was there as a musician and having worked in different countries, you really have to go to a place to understand the length and breadth of the scene." There was a vast infrastructure of performers across Iran who still can't share material as openly as they would like with censorship having an effect on media networks.
This documentary from Glasheen delves into that network, exploring the artists' aspirations, talents and the challenges they face while celebrating this remarkable performance tradition.
Hidden Drummers of Iran is entering its postproduction phase and needs sponsors to see its full realisation. To donate, visit the Hidden Drummers Kickstarter page.