Saturday, June 23, 2018
Today is Good! Songs of refugees to be released
On June 30, the charity Arts Against Slavery will launch a CD of music written by young asylum-seekers based in Sicily.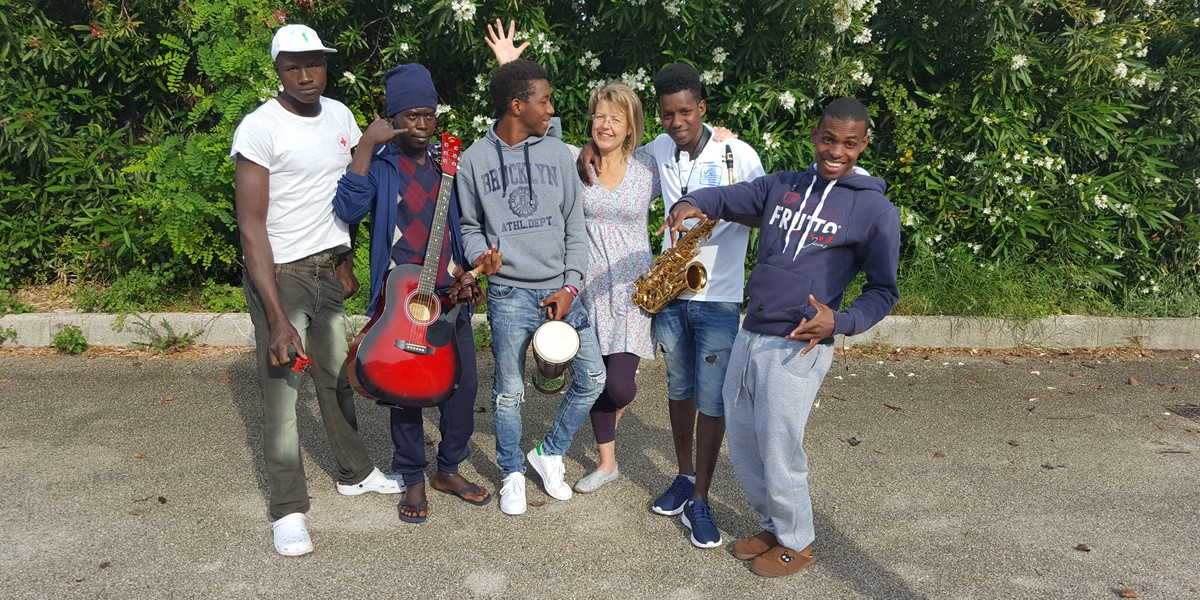 The new charity Arts Against Slavery, which aims to creatively support the changing population of Europe, will be releasing a CD later this year of music written by young asylum-seekers in Sicily and will be launching the project in London on June 30. 
The project, Today is Good!, was conceived when musicians Rachel Beckles Willson and Francesco Iannuzzelli started to visit immigrant reception centres in Syracuse, Italy where they met unaccompanied young asylum-seekers who had arrived from Africa and Bangladesh. The two began playing music with them and discovered that the boys often had their own songs that they would start singing. 'It often happened quite suddenly,' the website recounts. 'A world erupted in front of us, dancing, rapping, singing, and shouting in multiple languages – Bambara, English, French, Wolof… these were moments when we felt transported by them, invited into their lives.'
Inspired by the music and stories of the boys' journeys, Beckles Willson and Iannuzzelli decided to record these songs so that they could be shared with the world. Beckles Willson explains: "None of these boys has had the opportunity to learn an instrument. We made backing tracks for them, playing instruments we can (guitars, keyboard, saxes) and singing, and using digital libraries. The boys fed into this process, initially telling us what kind of thing they wanted, and then commenting on our preliminary mock-ups, also giving the OK to the final versions."
The result is an album called Today is Good!. The title was inspired by one of the young men, who called out during a jam session "today is good! We are singing!" Beckles Willson says that the 11 songs are about "journeys across the Med, love, life in Italy and life back home in Africa."
The project will be launched at St Ethelburga's Centre for Reconciliation and Peace in London on June 30. Joined with a few other musician friends – Ciro Montanari on tabla, double bassist Kostas Tsarouchis, and Evgenios Voulgaris on yayli tanbur – Beckles Willson and Iannuzzelli will perform these newly composed pieces and improvisations inspired by them. 
Tickets for the launch are available on Eventbrite.