Friday, May 1, 2020
Tony Allen, the man who put the 'beat' in Afrobeat, dies aged 79
The legendary Afrobeat drummer Tony Allen died in Paris April 30 2020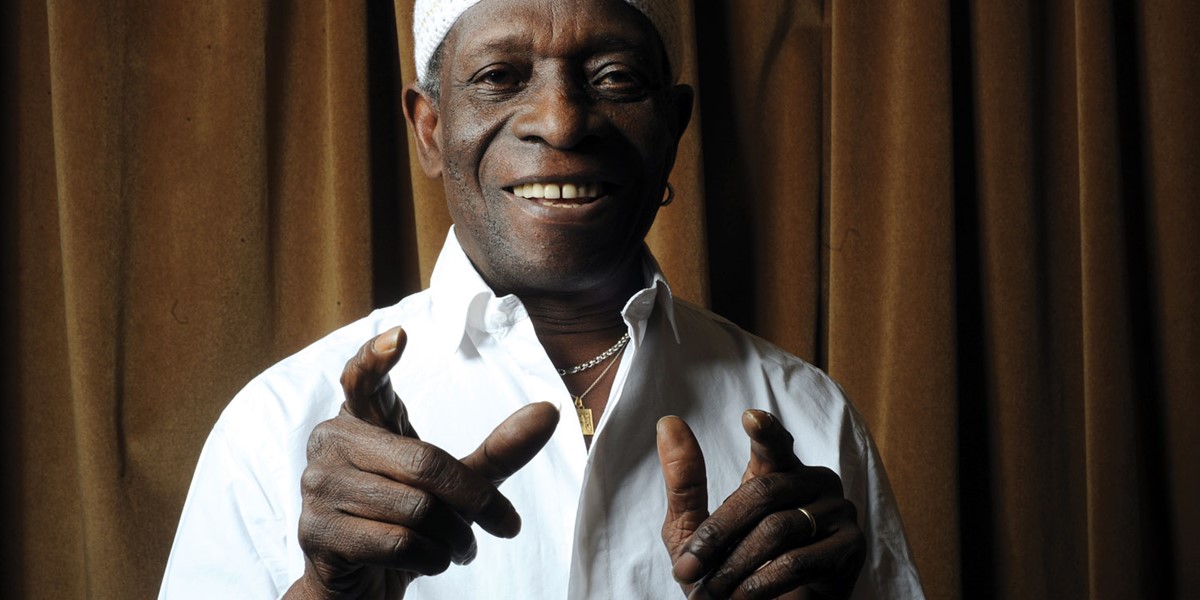 The world music scene is reeling after news that legendary Afrobeat drummer Tony Allen died in Paris yesterday evening (Thursday, April 30). Along with Fela Kuti, Allen helped create the genre that has travelled far from its birthplace in Nigeria. Fela was once quoted to say that "without Tony Allen, there would be no Afrobeat."
We were lucky enough to recently catch up with Allen, who talked about his latest release, Rejoice, with another lost legend of African music, South African trumpeter Hugh Masekela. You. can read the interview in our current issue, or you can still view a recent album listening session below (and on World Circuit's YouTube channel) where Allen Skyped in to chat with Nick Gold and Masekela's nephew Mabusha.
As a tribute to his legacy, we recently republished our classic interview from the November 2014 issue of Songlines with him and Orlando Julius – two giants of Afrobeat – which you can read here. 
There will be a full obituary in our June issue (#158), to be published May 15.
Watch