Thursday, October 31, 2019
Winner of the David Attenborough Songlines Remix Competition announced
Burland announced as the winner of the Songlines Remix Competition following a public vote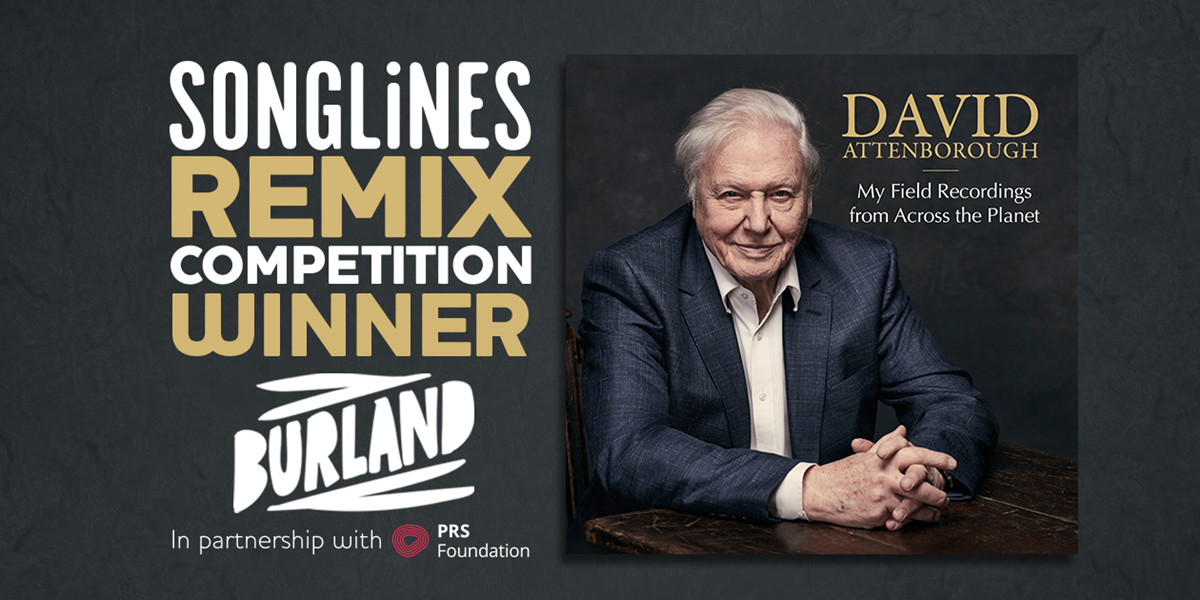 We are delighted to reveal that the winner of the Songlines Remix Competition is Tom Burland aka Burland. Burland will perform the track live for the first time at this year's Songlines Music Awards Ceremony on November 30 at London's EartH in Hackney. Tickets are available from soundcrashmusic.com
Launched back in May 2019 by Songlines magazine and in partnership with PRS Foundation, the Songlines Remix Competition was open to UK music creators to remix one of David Attenborough's sound recordings from his album, My Field Recordings from Across the Planet. The track, 'Gender Wayang', was recorded in Bali over 50 years ago.
The judging panel included Sir David Attenborough, Cerys Matthews, Ghostpoet, Gilles Peterson, Hannah Peel and Matthew Herbert, as well as gamelan expert Andy Channing. They whittled down over 300 entries to a shortlist of six which were then voted on by the public.
Speaking about his process for creating the remix, Burland says: "Apart from the percussion and bassline, I stuck to using sounds that were found in the recording, so it doesn't diverge too far from the feel of the original. It was tempting to start chucking in lots of elements that I'm used to using, but I created all my effects using the original audio."
The winning remix has been released as a single and you can read more about Burland in the new issue of Songlines (December #153) now on sale
For more detail, click here.