Wednesday, September 9, 2020
WOMAD Announces New Series of Immersive Online Music Performances
WOMAD comes direct to listeners' living rooms courtesy of a new immersive audio project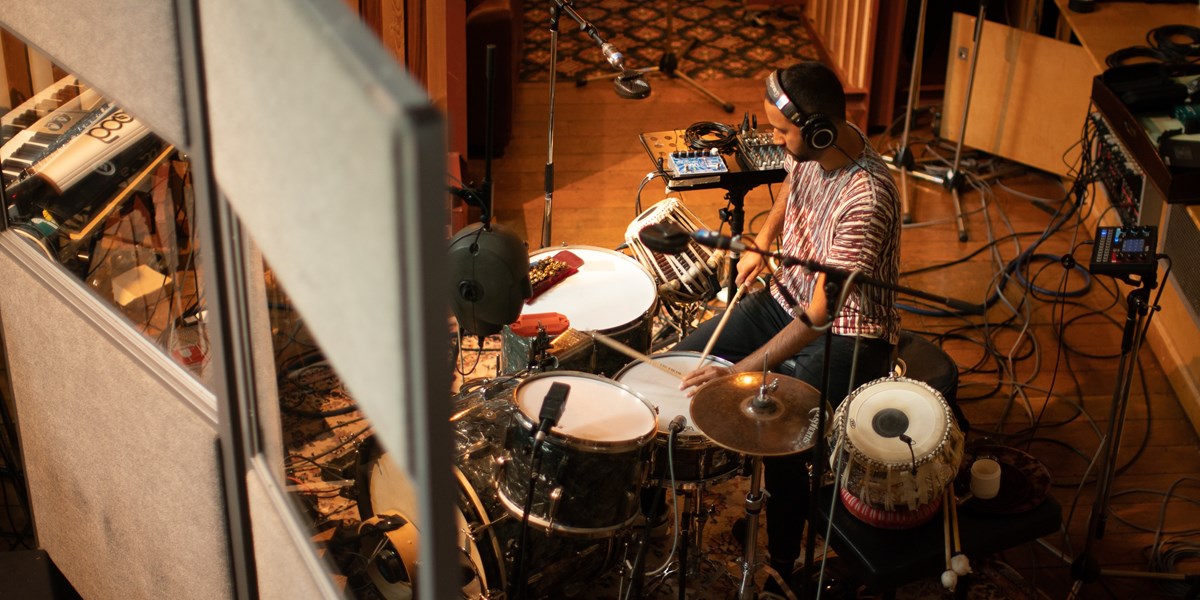 Sarathy Korwar opens the WOMAD At Home series on September 17
WOMAD At Home is the exciting new immersive audio project launched by WOMAD in tandem with Peter Gabriel's Real World Studios with additional funding from Innovate UK. Bringing the essence of the renowned festival direct to an online audience, musicians taking part in this unique 360° listening experience designed specifically for headphones include Sarathy Kowar, Blue Lab Beats, Native Dancer, Onipa, Cheng Yu and Hinako Omori.  
Oli Jacobs, Head Engineer at Real World Studios, explains the tech which made this venture possible: "We have used three main methods to create an immersive audio experience: binaural recording, making use of creative reverbs and effects designed specifically for surround sound and immersive listening, and a re-amping technique involving the d&b audiotechnik soundscape and a Neumann binaural head microphone. The last of these is a new approach we have had the opportunity to develop at the studio throughout the course of this project. The finished mixes have both realistic and experimental applications of this technology, but most of all they sound really unique. We recommend that the listener puts on their best pair of headphones, grabs a comfy chair and closes their eyes to divert all of their focus into total immersive listening."
The sonic adventures begin on September 17 at 8pm with a set by Sarathy Korwar, one of the most original and compelling voices on the UK jazz scene, and continues every Thursday at the same time for the next seven weeks.
Listen to WOMAD At Home for free at: athome.womad.co.uk
For more info at WOMAD At Home check out the video below
Watch