Master Musicians of Jajouka
Profile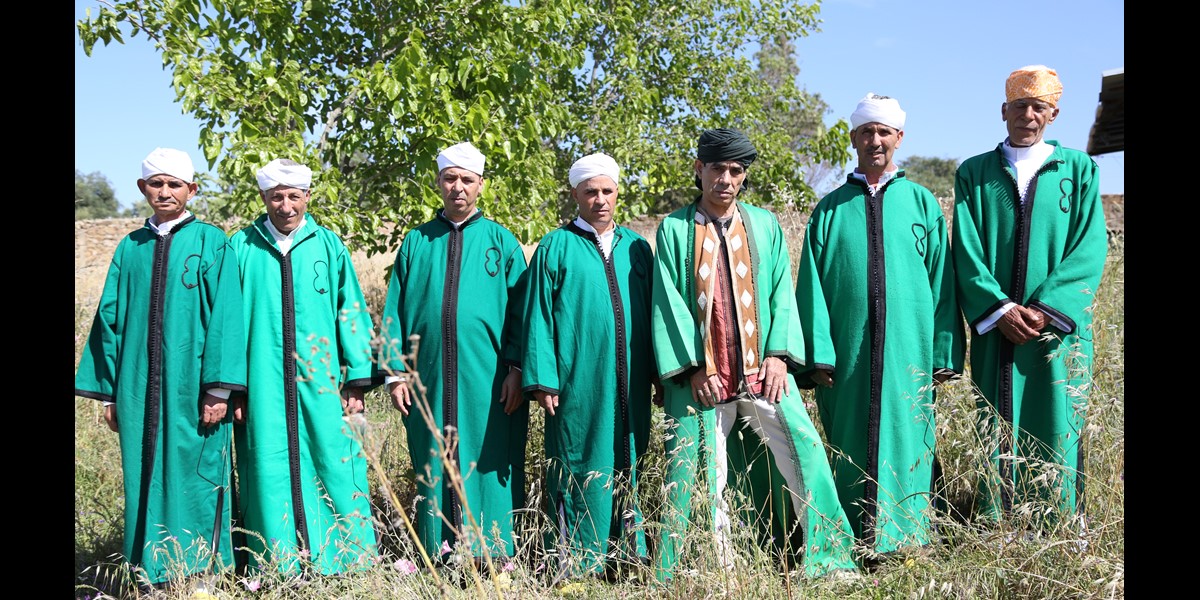 Photo: Cherie Nutting
The Sufi group from Morocco who are famous for their connection to Brian Jones of The Rolling Stones, have been called 'a 4,000 year old rock'n'roll band'
---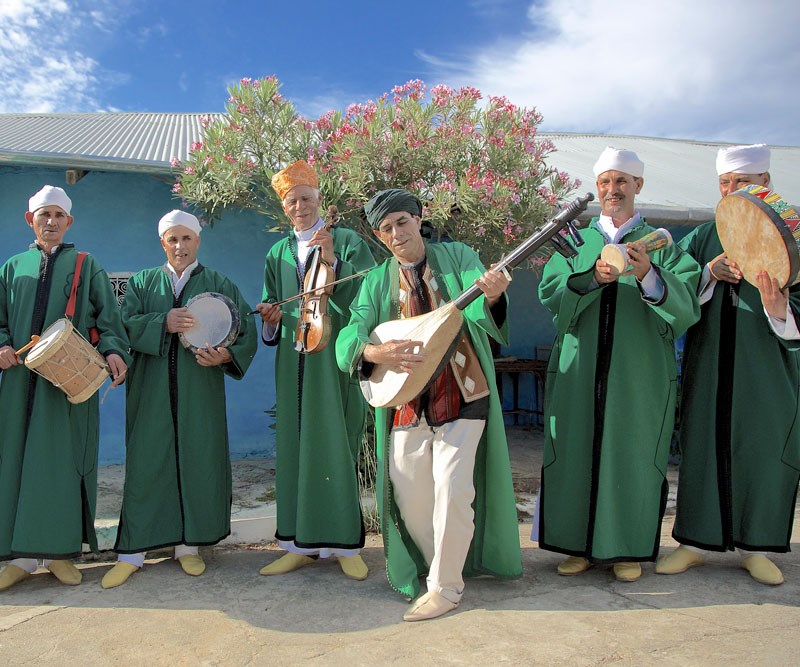 Long before the term 'world music' was invented, in 1967 Brian Jones of the Rolling Stones visited the tiny Moroccan village of Jajouka in the foothills of the Rif Mountains and recorded the hypnotic sounds of the local musicians.
Centred around the ghaita, a double-reed horn of apricot wood with a shrill and piercing sound, supported by tebel, djarbouga and bendir (drums), and by gimbri (lute), lira (bamboo flute) and kamanja (violin), Jones set about modernising the sound with phasing, splicing and multi-tracking and the results were released after his death on the 1971 album Brian Jones Presents The Pipes of Pan at Jajouka.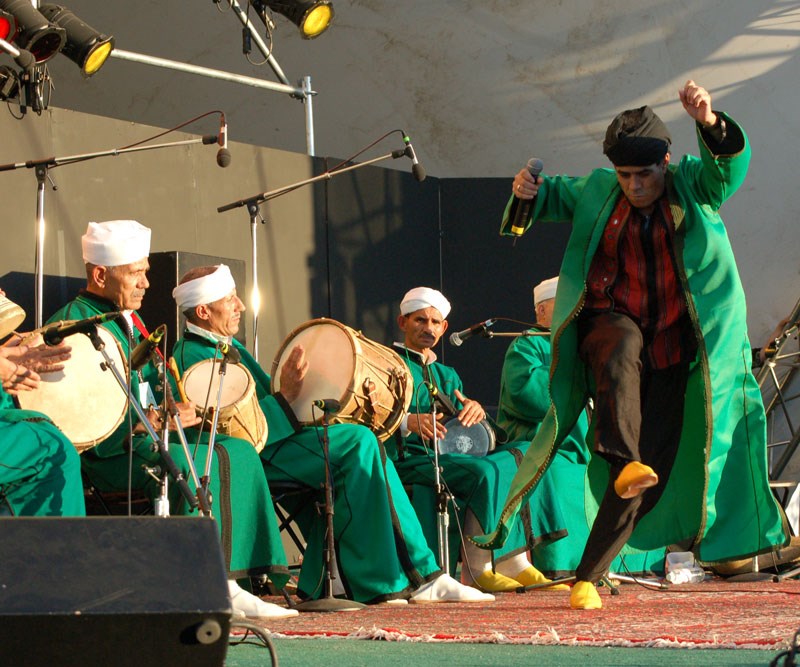 In truth, the music hardly needed modernisation. The novelist William S Burroughs, who recorded them in 1973, famously called the troupe 'a 4,000 year old rock'n'roll band.' The saxophonist Ornette Coleman who recorded with the troupe on his 1977 album Dancing In Your Head, reckoned that was an underestimate and suggested the Jajouka musicians had been rocking for 6,000 years.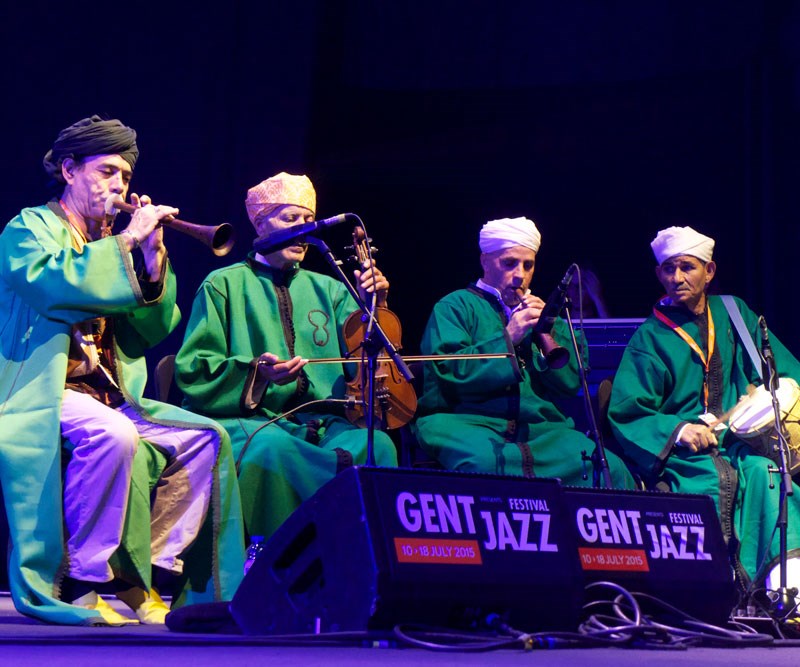 Others who travelled to Jajouka with their tape-recorders included the producer Joel Rubiner, whose 1974 field recordings were re-released in 2016, Bill Laswell, whose work with the group can be heard on 1992's Apocalypse Across The Sky, and Talvin Singh who produced the 2000 fusion album Master Musicians Of Jajouka featuring Bachir Attar.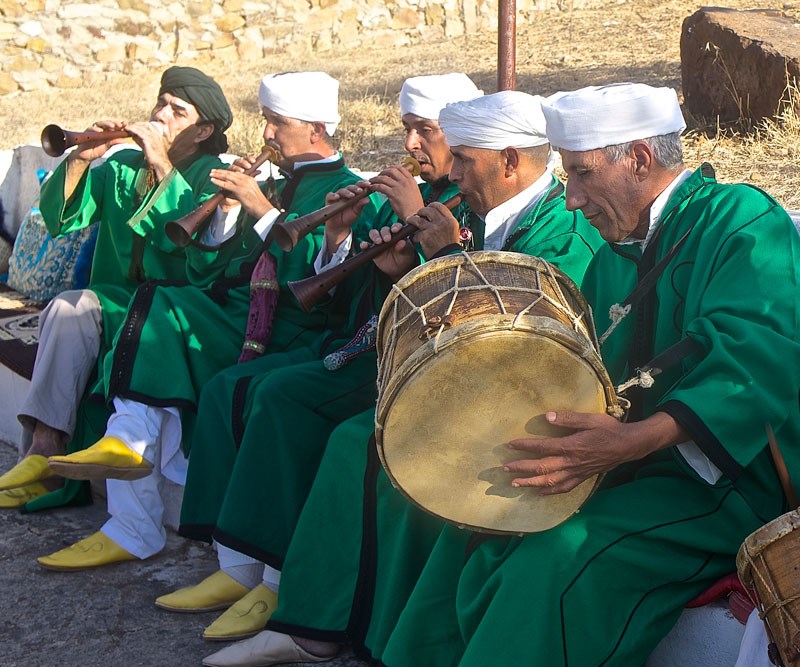 International fame had its down side and following the death of long-time leader Abdesalam Attiri in 1982, a schism opened up resulting in two rival groups. The best advice is not to take sides and enjoy the glorious sound of both ensembles.