Toumani Diabaté
Profile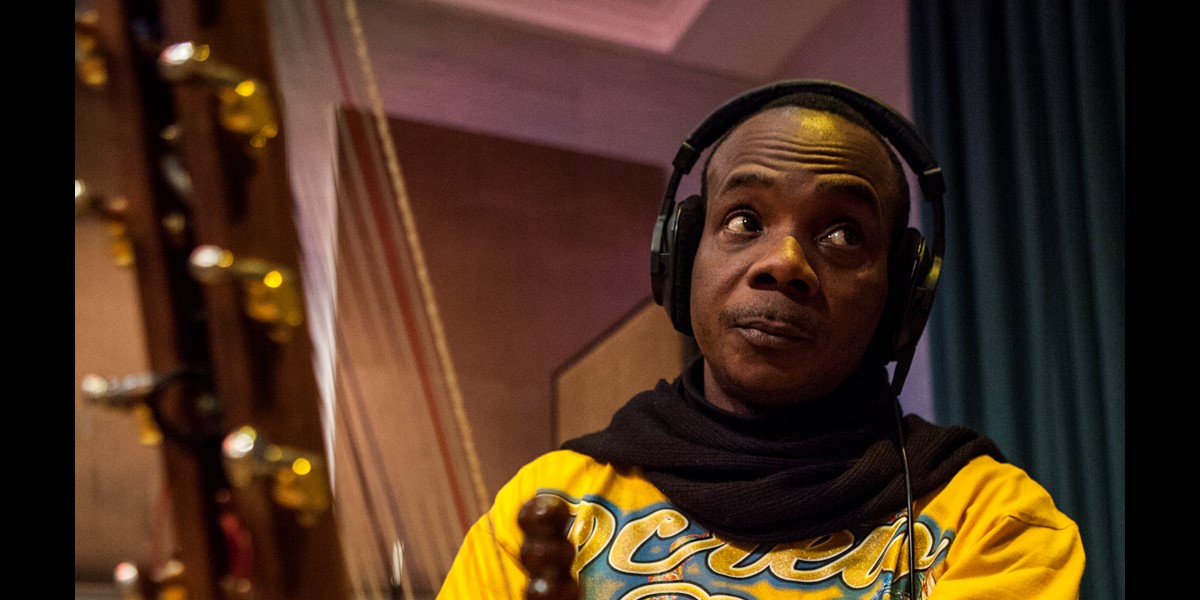 (Photo: Simon Rawles)
Hailing from a line of musicians said to go back 71 generations, Toumani Diabaté is the undisputed king of the kora, the defining instrument of West Africa
---
Only a tiny handful of rarely gifted musicians become synonymous with the instrument they play – and Toumani Diabaté is among them. Over an international career lasting 30 years, he has become acknowledged as the master of the 21-string West African kora sans pareil.
Born in Bamako into a famous griot family, Toumani claims a centuries-old lineage that allegedly spans 71 generations of kora players. His father Sidike Diabaté was the leading player of his era and as a boy he absorbed the tradition from watching and hearing him play rather than from formal tuition. Historically the kora was used to accompany singers but Toumani has expanded its scope as a solo instrument and effectively created a new musical language: his debut album, 1987's Kaira, was the first ever instrumental record to feature solo kora.
His artistry has enabled him to operate in a wide variety of different musical contexts. Recordings such as The Mande Variations have an elegant, classical beauty. His work with his thoroughly modern West African big band Symmetric Orchestra is altogether funkier, while as a visionary fusionist he has shared stages and studios with the LSO, Herbie Hancock, Björk, Damon Albarn, the American bluesman Taj Mahal, Spanish flamenco band Ketama and Cuban veterans from the Buena Vista Social Club.
Yet in whatever context, his playing is characterised by a rigorous virtuosity and an ability to play a bass line and a melody and then improvise over the top of both so that it sounds as if he's playing three different instruments.
'When I make a record it's like a book,' he says. 'It's an education about music, tradition and culture.'