Best Group Award Winner
Divanhana

Zavrzlama on CPL-Music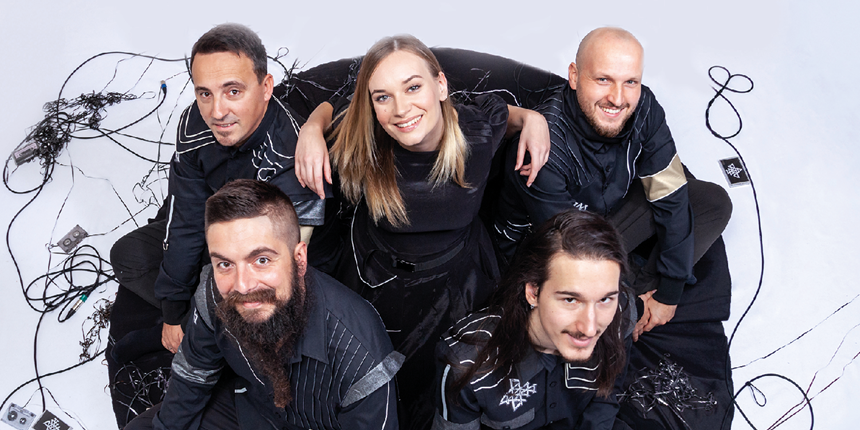 In the vanguard of Bosnia's sevdah revival, Divanhana have boldly picked up the baton from pioneers such as Mostar Sevdah Reunion, pushing traditional sevdalinka, sometimes known as the 'Balkan blues', towards a bigger sound and wider audience.
Formed in 2009 by a group of students at the Sarajevo Music Academy and led by pianist Neven Tunjić, contemporary and traditional instruments combine as bass and drums underpin the accordion of Nedžad Mušović and trumpet of Rok Nemo Nemanič.
Adding a supple jazz-pop sensibility to the music's Sephardic, Balkan and Turkish roots, their sixth album Zavrzlama combines epic melancholia, passionate ballads and dynamic dance numbers, mixing originals with traditional sevdalinka, all superbly arranged and sung with a dark passion by vocalist Šejla Grgić (when we saw the band earlier this year she had been replaced by the equally excellent Selma Droce).
'Zavrzlama represents our lives in Bosnia and Herzegovina which are so tangled and influenced by different traditions, religion and culture… with instruments brought from east and west [and] lyrics with a pinch of love, a pinch of joke and a pinch of tragedy,' they say.
Divanhana are graduates of the MOST Balkan Music Export programme and featured on The Bridge for Balkan Music Vol One CD that accompanied our Nov 2020 issue. 
Read the album review Buy from Amazon
Watch