Asia & Pacific Award Winner
Sarathy Korwar

KALAK on The Leaf Label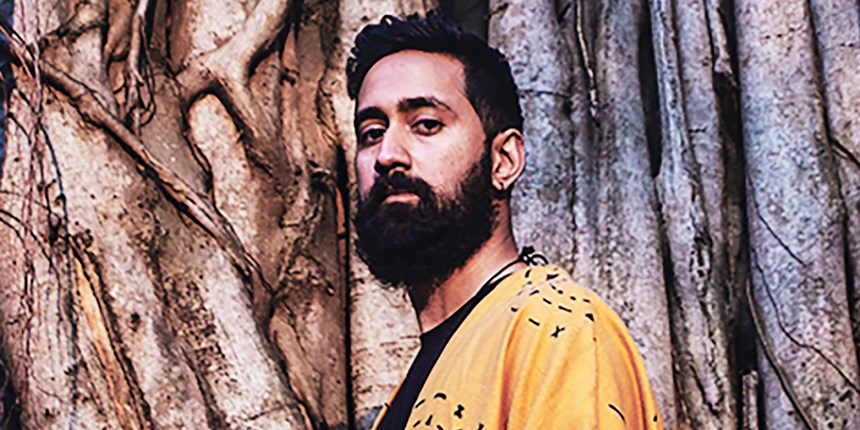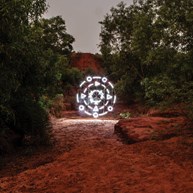 Growing up in Ahmedabad, Sarathy Korwar's musical education combined listening to his parents sing Indian folk songs and rocking out to the music of The Doors and Jimi Hendrix, whom he heard on the radio.
At ten he began playing the tabla and a few years later added a full western drum kit to his artillery. Somewhere along the way he discovered the spiritual jazz of Pharaoh Sanders and John Coltrane and came under the influence of Trilok Gurtu before he arrived in London in 2009 and enrolled in a Masters in Music Performance course at SOAS where his dissertation involved "taking the vocabulary of the tabla and transferring it onto non-Indian percussion instruments."
All of this varied musical experience came to fruition on his 2016 debut album Day To Day, followed three years later by More Arriving. Both were fine records and the boldness of KALAK confirmed his arrival as a major drummer, composer and bandleader.
He describes the album's urgent mash-up of Indian rhythms, Western dance beats, jazz and electronica as 'an Indo-futurist manifesto' with contributions from the NY-based DJ and producer Photay and members of London's vibrant nu-jazz scene lending KALAK a truly global flavour. 
Read the album review Buy from Amazon
Watch