Tuesday, February 4, 2020
Music Industry vs. Climate Crisis: A New Songbook For A Dying Planet
By Chris Moss
Writers, musicians, producers and festival programmers are trying to find new ways to communicate the enormity of the climate crisis. Chris Moss talks to them about folk song, farming, ice, industry, wonder and awe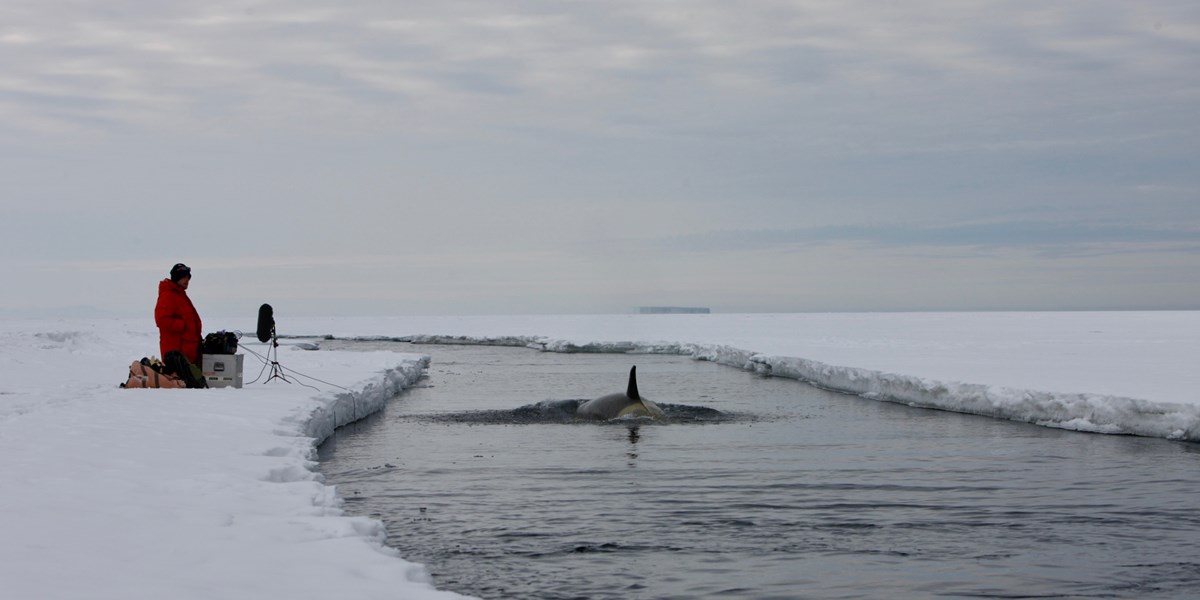 Chris Watson recording orcas in the Ross Sea, Antarctica (photo by Jason Roberts)
Protest music is a genre as varied as its subject matter. Woody Guthrie used pared-back folk song to give a voice to the voiceless. Mercedes Sosa and Miriam Makeba were musically sophisticated, lyrically sublime. Quilapayún and Pete Seeger invited their audiences to share in rousing choruses. Billy Bragg punks up Guthrie. Cheb Mami uses rocky, fiery rai. Sting waters it down. They denounce inequality, racism, war, apartheid, military dictators; they fight for the disappeared, the exiled, the landless.
Climate change is a different order of crisis for the 21st century protest singer. For one thing, it includes all of the above subjects and touches all of our lives. It reaches deep into existential as well as political and social questions. It augurs a calamity that could wipe out countries and millions of lives. Yet it is also somehow remote: too big to imagine, too devastating to contemplate. It is urgent for people in many different ways. What worries you more? The extinction of rhinos, the flooding of Bangladesh, the prospect of massive immigration? How do you empathise with something that is already happening, everywhere, in so many different ways, and which could, inside a few decades, spell utter disaster for billions of people as yet unborn?
In mid-October, when Extinction Rebellion's sit-down protests were making headlines and Greta Thunberg was addressing the global media and members of the political elite about her sailing adventure, George Monbiot headlined one of his columns, 'Today, I aim to get arrested. It is the only real power climate protesters have.' Sure enough, he was picked up – literally, by his limbs – for ignoring a ban on demonstrations. The ban turned out to be, in fact, illegal.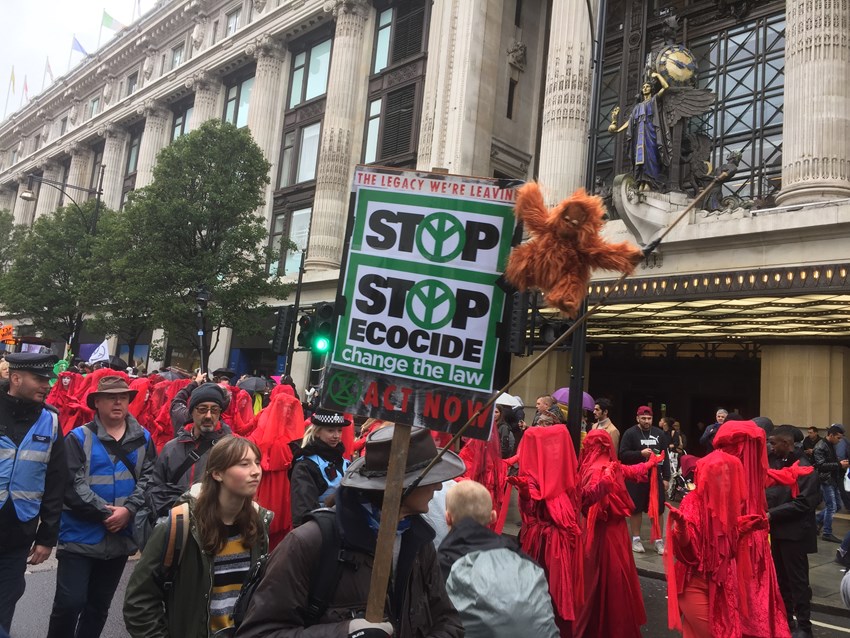 If Monbiot's claim was patently rhetorical – addressing the climate crisis requires hard science, action by politicians, lobbying by the likes of Greenpeace and Friends of the Earth, as well as street protests – it compels the rest of us to ask how useful we can be. For musicians around the world, it translates into a simple-seeming question: can music play its part in the debate and activism, and if so, how?

Birdsong and Britain
Mercury-nominated British folk singer Sam Lee is known for his work with Traveller, Gypsy and Nordic traditions, the innovative Singing with Nightingales project (#128) and a recent RSPB campaign called Let Nature Sing, which propelled three minutes of birdsong into the UK Top 20 charts. He is also a vocal member of music industry climate action group Music Declares Emergency.
Speaking to me from the Extinction Rebellion gathering in central London – an "extraordinary few days," as he puts it – he insists music could play a leading role in the climate crisis debate. "It's all about a ratio of direct action, education and policy making. Greenpeace and XR [Extinction Rebellion] work through education and direct action, though the latter's principle is about disruption – as a powerful way of challenging the norm in all areas of society."
"Music sits at the heart of this. I often quote the line that 'culture eats strategy for breakfast' [said by management guru Peter Drucker]. Music reaches places that other aspects of information and awareness can't get to. It's an extraordinary straight-to-the-heart art form. The greatest challenge is to acknowledge what will face us in the next 15 to 20 years at the level of our heart first and then the head will follow."

Some of Lee's most recent work has been a response to birdsong – the music of the British tree canopy, which he calls the "birdophany." This dates from childhood holidays spent at Forest School Camps, an organisation that took ideas from the Quakers and Native Americans. "I was always aware when I was out in the countryside that the baseline of birdsong – the birdophany – was thinning out and biodiversity was getting weaker. Birds are the canaries in the mine – they are a great indicator of the health of the land. They are an apex species that reveal how well the land is below them. As they disappear we hear the sickness of the land."
Lee's forthcoming third album, Old Wow – due for release on January 31 2020 – is all about the natural world, repurposing traditional songs to respond to the climate crisis. The century-old song, 'A Turtle Dove', for instance, is about a species that's likely to become extinct in the UK in the next 20-25 years.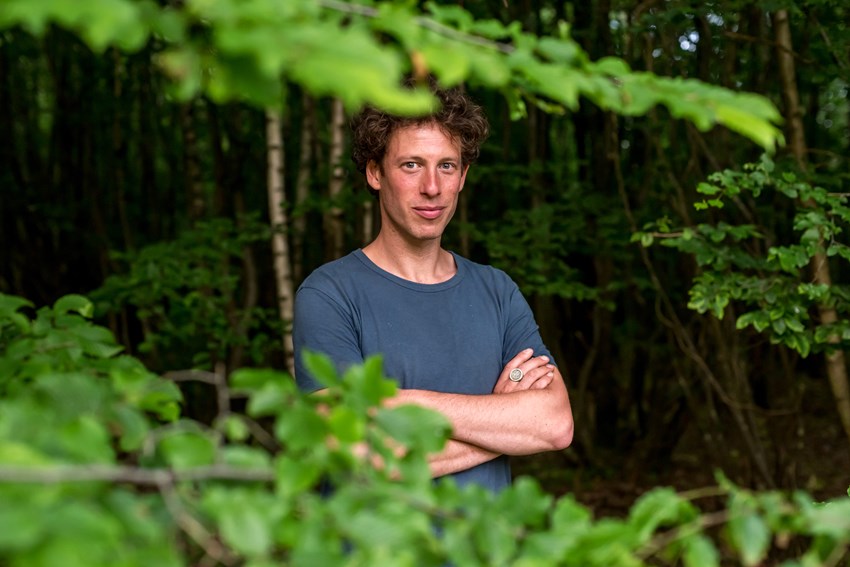 Contemporary folk music, Lee says, must build on tradition as it tilts us towards finding a new relationship with the environment and with our industrial past. "The CO2 emissions of the last 20-30 years have been exponential. Traditional farming, as in the 17th and 18th century, was good at carbon capture and sympathetic to a more environmentally friendly way of being. Land ownership has brought about a new relationship with the land by which people can do what they like and exploit and destroy land to make it ecologically unsustainable. The hard work of our ancestors is being walked over by agricultural policy and big companies who know how to exploit and intensify agriculture."
"Folk music still speaks up for industrial workers and those who till the land," he continues, "but its radicalness was also about the severance of people due to, say, enclosure, and being there to remind us of the bonds forged between those who worked the land – and the land."

Greening Africa
Billed as 'Buena Vista Social Club meets Years of Living Dangerously,' The Great Green Wall is a musical road movie led by Malian singer Inna Modja. Its name is taken from an 8,000km 'belt of green' currently being planted from Senegal to Djibouti, in a bid to halt desertification south of the Sahara and prevent a climate and humanitarian disaster in a part of Africa already stricken by many woes.
Born in Bamako, Modja says she has already experienced the reality of the front line of the climate crisis. "I come from the Sahel, where we deal with the negative impacts of climate change every day. At a very young age I was conscious about the issues around it. Where I grew up, access to clean water wasn't a given, and drought was pretty frequent. As a citizen, I've always felt concerned about it, and so ten years ago I decided to educate myself better and actively try to find solutions."

As an African living between Mali and Europe, Modja says she has "two voices on the climate crisis," as well as a duty to widen the subjects that are covered in artistic responses to it, including migration and terrorism. "People have to flee their homes and region because they're not able to make a living there anymore because of climate change – drought, scarcity of resources, unemployment etc. Climate migration is a real thing, and a lot of people in Europe do not know that or want to look away. The biggest industries that pollute the planet and are responsible for climate change are not based in Africa, yet the Sahel people are harshly facing the consequences of the lifestyle of other continents. A consequence of this migration is human trafficking, and people losing their lives in the desert or the sea."
"Look at how 90% of Lake Chad has shrunk in just 50 years, and how the insurgency of Boko Haram has taken advantage of that crisis. Unemployment and desperation in some countries of the Sahel has made it easier for terrorist groups to enrol the youth or create conflicts between different ethnic groups."
Across Africa, singers and musicians are having to work out how best to respond to a crisis that is immediate and pressing. From Mauritania's desert blueswoman Malouma's work as an IUCN Goodwill Ambassador, to Zambia's Maureen Lupo Lilanda joining forces with other artists on the song 'Samalilani', to the work of Conservation Music, a body founded in 2015 to help sub-Saharan musicians and activists to collaborate on musical projects, the emphasis is on information and education, localism and African realities.

Modja, though, takes a rather different tack, using cool, contemporary rhythms, upbeat songs, ultra-stylish videos and positive notions about African art, European fashion and women's right to drive home a nuanced, optimistic message. "Music is received completely differently than political speeches," she says. "I believe art is a powerful and universal way to reach the hearts and mind of people everywhere."
"As a musician, I'm a storyteller. As an activist, my purpose is to shift consciousness and create a space where people would want to step outside of their bubble and take a look at a bigger picture. On my journey along the Great Green Wall, what gave me hope is the people: their resolve, their strength, their resilience and will power, to make a change for a better life. My faith in big ideas survives through my faith in people. The GGW is an ambitious and bold idea, if completed it can combat climate change and the peripheral issues it causes."
"What concerns me is the race we are in, we don't have much time left. My generation is the one that has to make it right before it's too late. We are living on a knife edge, there is this tremendous human potential to rise to the challenge or perhaps a ticking time bomb if we fail to act."

Mystical visions
An American born to Taiwanese and East Timorese immigrant parents, Jen Shyu is a multi-instrumentalist, celebrated jazz composer and dancer. Her most recent show, Zero Grasses, explores the strained relationship between humanity and nature, drawing parallels with how people relate to each other. Commissioned by John Zorn, it taps into folk and shamanic traditions from several Asian cultures, with Shyu performing on the Japanese biwa, Korean gayageum, and Taiwanese moon lute. The piece is ethereal, experimental and poetic, but, she says, nonetheless frontal about the challenges we face.
"I express anger and ugliness and raw honesty in this show, unlike my past work, which has been typically focused on beauty, organic integration of elements, and using virtuosity as a means of expression." Shyu insists "music can directly change things," invoking powerful examples of past artists who, she says, have "spurred activism and ignited movements," names such as Nina Simone, Abbey Lincoln, Max Roach, Joni Mitchell, Bob Dylan, Michael Landy and Chin Chih Yang.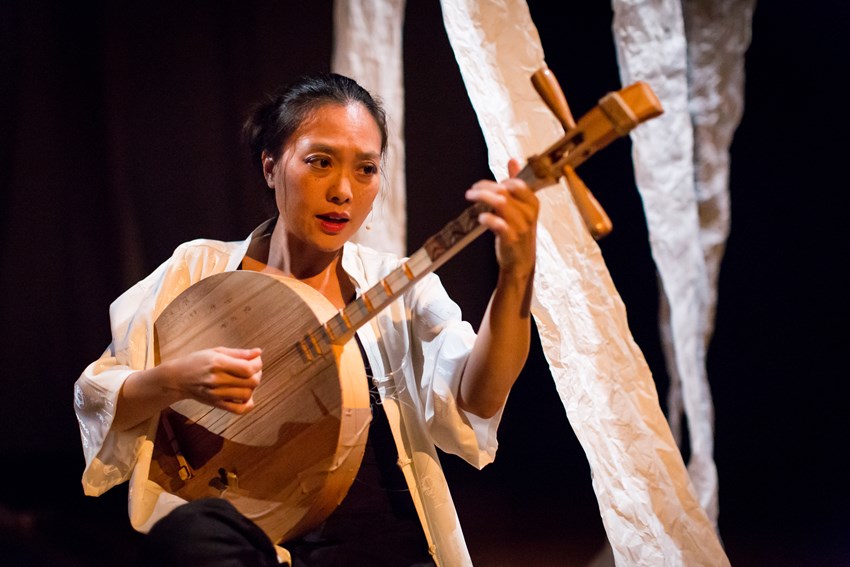 "They explicitly stated their activism in their art, be it in their lyrics, presentation, objects they use, or simply being the first to do the thing that they became known for. If the art spurs someone to think differently or change their awareness or consciousness about something, that is direct influence. People don't like to be told what to do, and generalisations like 'Save the environment!' are too vague… If someone is inspired to plant a tree or to use their own silverware, or stop buying anything with plastic for a month or year, or to compost in their apartment, or to never request hospitality in a hotel
again – all these small decisions add up."
Shyu says a love of nature was instilled in her and her brother by their parents, who would take them on carefully planned road trips from their home in Dunlap, Illinois, to places like Yellowstone, Glacier National Park, Grand Teton, Grand Canyon and Bryce Canyon. She recalls learning, aged ten, about the Exxon Valdez oil spill in 1989, when her school sent donations of towels to locals to save animals trapped in oil. "This was perhaps my first time realising how destructive human negligence can be upon Mother Nature," she says.
Shyu's artistic awakening began in 2014, with her first full-length solo theatrical work, Solo Rites: Seven Breaths, directed by famed Indonesian film and stage director, Garin Nugroho. This made use of field interviews with river communities affected by deforestation in Kalimantan, Borneo, carried out by a political ecologist, and featured a symbolic paper cube that was destroyed during the performance, emulating the destruction of a floating cradle box used in a funeral ceremony on the island.
In Zero Grasses, she says she wants people to relate to tsunamis and phenomena like the red tide (algae blooms) at a human level. "It's important for me to make these connections and parallels – how a death of a parent is like a tsunami, for example – because we are so disconnected from nature as we increase our dependency on technology."
Shyu's unashamedly avant-garde work might seem meditative, even mystical, the kind of 'arty' performance Boris Johnson would associate with 'crusties' or educated hippies. But she sees the link between science and the non-scientific aspects of nature as crucial to forging a new understanding.
"I'm often a sceptic," says Shyu, "which drives my intellectual curiosity and need to do research and find 'evidence,' but I am also extremely open and non-judgmental, and I know for a fact that I can experience things more fully because of this open attitude. From many mystical experiences and encounters with incredible people along my travels, I do pity those who do not allow themselves to be shown the gifts from the universe that are infinitely showing themselves at a given time and place."

Melting ice
Ice has been a recurring motif of environmentalism since the days when we talked about the 'ozone layer' and 'global warming' with an insouciant neutrality. From the 'iconic' polar bear on its stranded mini-berg to clips of calving glacier walls to the animated computer models showing northern countries falling into the sea only to rise again as floods move somewhere to the south, the cold white rock is as ominous and impenetrable as the climate crisis itself.

Norway's Terje Isungset began to explore ice music in 1999 when he was asked to play a frozen waterfall in Lillehammer. He took to the medium as naturally as he had done to the Arctic birch wood, granite, sheep bells and slate he used in other sound art pieces. Isungset takes a holistic view of his work as a musician. "The actual sound of the instrument is important. The sound itself might have a message, like the ram's horn that was given to me by a farmer many years ago. He said it might be from the last living wild goat of Norway. The sound of that horn is totally unique." He continues, "when performing on an ice horn knowing that the ice melting on my lips might be 100,000 years old, it adds something."
In 2006, he established the world's first ice music festival in Geilo, a ski resort between Bergen and Oslo. "All the instruments are built out of local ice, so the sound is decided by nature. The venue is built out of snow and ice. The date of the festival is the first full moon of the year so the date is decided by nature. The weather on the concert day will decide how the concert is going to be, as ice melts you know. After the festival we give it all back to nature. All of this project has to do with taking care of nature – and also being willing to take the big risk of letting nature decide how the music is going to be." When pressed to talk about a message, Isungset can appear ambivalent. "I try to give a message when performing my music. The message will not be told. I'm trying to let the music speak without using words, to go deeper and to be a part of the music, to be 100% intuitive in my performing. I try to let the music itself show me where to go, and to go with this flow. I don't see myself as something bigger or more important than the music. I am simply a tool. There's no brainwork – only performance." Yet Isungset acknowledges an interest in ecological issues since his childhood, has worked collaboratively with scientists at concerts and with Greenpeace on videos (which he recently screened on a tour of China), and insists, "my work with ice in specific has made my environmental message more clear, I think."
This is food for thought. After all, the direct, slogan-based campaigning of NGOs and even governments has not, even on their own terms, been very effective. It took decades for plastic bag usage to be reduced, and they're still very much around. Species are dying out almost daily. Flight shame is a niche affliction. Individual Western lifestyles still gobble up more carbon than entire hamlets of Bengalis.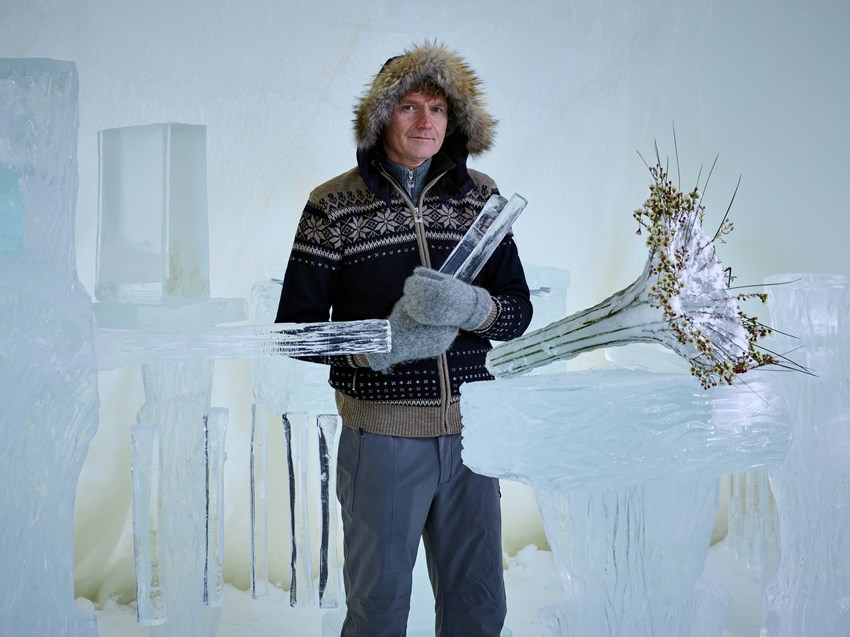 As with other eco-minded musicians, Isungset finds inspiration – and a means of accessing wonder – by looking backwards through time, in his case to the traditions of the Sámi of Lapland. "With respect," he explains, "I have collaborated with the people from the north – people who have been living together with nature for generations, maybe for thousands of years. From them I have learned that nature might be more than 'only nature'."

Spreading the message
In November 2020, Terje Isungset will be playing his ice instruments alongside Inuit, Sámi and Siberian singers and some of Scandinavia's best jazz musicians at London's Kings Place as part of a year-long cycle titled Nature Unwrapped. It's an ambitious project, with sound recordist Chris Watson featuring as artist in residence – his 'sounds of life calendar' will be a collection of sonic environments reflecting the shifting seasons of the northern hemisphere – and a diverse roster of folk and classical artists, from the Askew Sisters to Eliza Carthy to Rowan Piggott's Songhive, comprising songs of 'beelore' and British folk song, to professor Brian Cox sharing the stage with violinist Jack Liebeck and friends for a performance of Vivaldi's Four Seasons.
"I've been curious – and heartened – to see how composers in our own time are beginning to reflect a sense of jeopardy in their art, of time running out on the planet, some obliquely, others head on," says Helen Wallace, programme director at Kings Place. "It is in our folk programme that the deep connection between rural landscape and music emerges most directly. Songs passed down from a rural way of life persist through the centuries, revived and renewed by musicians who by turn are inspired to write of the landscapes they love."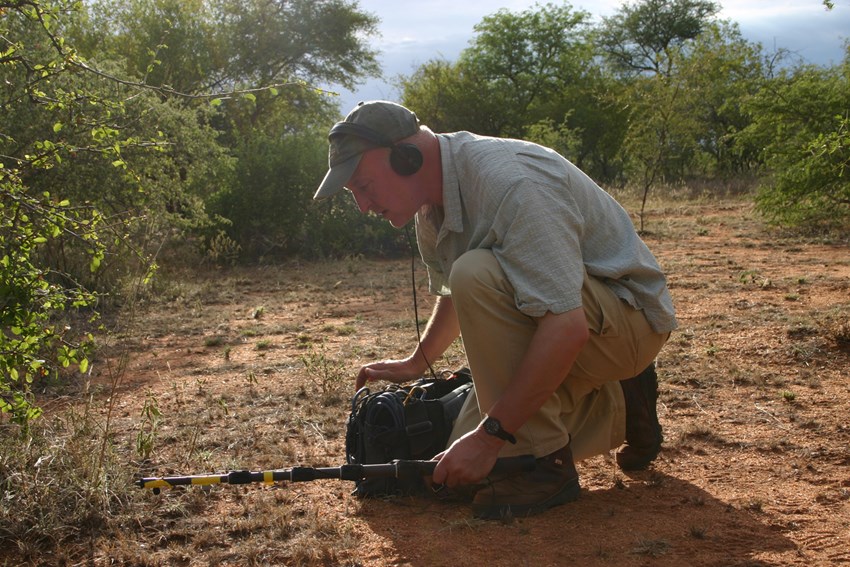 Kings Place's programme is impressive – but across the industry, producers and bookers, promoters and publicists are rising to the challenge of climate change. At the time of writing this, Julie's Bicycle, a charity that mentors on sustainability and climate change across the arts – and recipient of the 2019 WOMEX Professional Excellence Award – is launching a new leadership training scheme. The acclaimed Making Tracks concert series is being rebooted for 2019-20 after a nine-year hiatus, with an environmental message to the fore. Music Declares Emergency co-founder Fay Milton is telling fans – as consumers – it is time they cleaned up their eco-act.
What sometimes seems to be missing from it all is a subversive, furious, anti-establishment message, of the kind punk and ska once communicated – of a call for urgent action and life-altering, even anarchic, change. This may partly be because artists have learned not to make the mistakes of preachy, self-styled spokespersons such as Bono and Chris Martin. But it may also be too soon.
We like to think that art anticipates scientific understanding. That Shelley and the Romantics warned us about industrialisation. That sci-fi knew the great melt was coming. But in the case of climate change, I think art got caught on the hop. Writers and musicians, like the rest of us, are struggling to keep up with the information, not to mention processing it and honing a response. This crisis is insidious, ubiquitous, overwhelming. Festivals consume gargantuan amounts of energy. Flying an artist anywhere is not great. Energy is the lifeblood of music, but even plugging a guitar into a Marshall amp is an ethical decision now.

In the end, songs about CO2 levels, geological time-frames, forests on fire, or even pandas and polar bears aren't likely to win hearts, minds or anything else. Not on their own, anyhow. It will be the sheer diversity of responses that could amount to a music-led lobby that will help cool down the planet – or not. In this respect music from outside the West is uniquely placed to provide a panoply of responses and opinions including, crucially, the voice of those who are already suffering the consequences of climate change, whether this be Brazil's Lucas Santtana who summons nature to turn on the government; Dhaka folkster Rushnaf Wadud lamenting rampant development on the hills of Chittagong; Angélique Kidjo stepping gracefully from stage to international forum or Youssou N'Dour adding credibility and gravity to a glitzy fundraiser. Left to the NGOs and mega-organisations, or, indeed, top-bill rock and pop celebs, the realities of the planet's crisis are liable to become generalised, bland and saccharine. We are all affected, in different ways; world music can serve as a kind of alternative international panel on climate change – filling the silence, reporting the facts, dissing the deniers.
Meanwhile, good music is always there to inspire and awaken, to heighten the awareness but take away the anxiety, to dance to, without letting Rome burn. "To beat the opposition, we have to throw a better party," says Sam Lee. "Music has always led societal shift. It's always been at the heart of revolution and I think we're seeing it in the current rebellion for the first time since the 60s."
This article originally appeared in the January/February 2020 issue of Songlines. Never miss an issue – subscribe today!