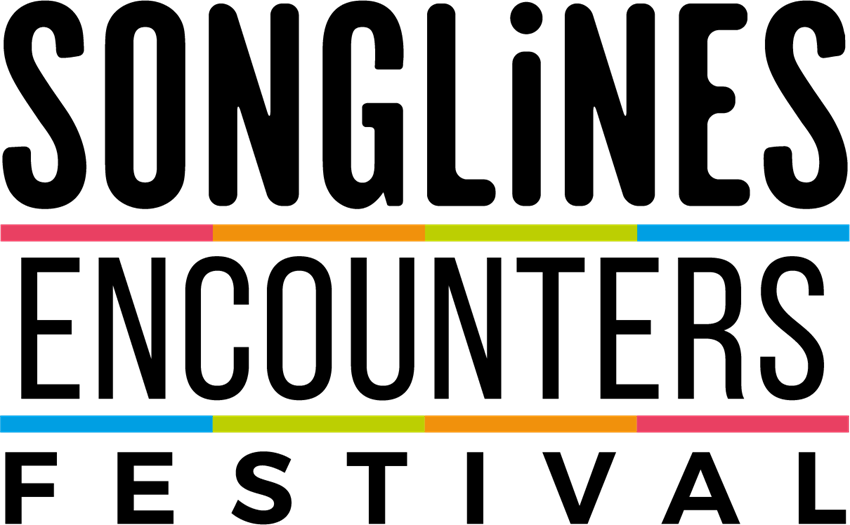 Opening just three days after music performances are at last permitted again, Songlines Encounters Festival returns to London's Kings Place.
Because of uncertainty about travel restrictions, the initial weekend features homegrown UK bands of superb quality and diversity.
As Kings Place says of their 'London Unwrapped' series: 'London has been a melting pot since its earliest days, both a place of refuge and a glittering cultural nexus, the most cosmopolitan of all British cities.' Songlines Encounters Festival celebrates that.
Please check online for the latest updates and information on rescheduled dates: kingsplace.co.uk
Thursday May 20
London Bulgarian Choir
(Hall One)
The clashing otherworldly harmonies of Bulgarian singing are one of the musical glories of Europe. And thanks to the irrepressible Dessislava Stefanova, London has its own multinational Bulgarian choir, which recently released Songs of Forbidden Love.Manfalls for cousin, girl meets dragon, granny imagines grandad in a sexy coat. We've all been there, right?
More information: kingsplace.co.uk
---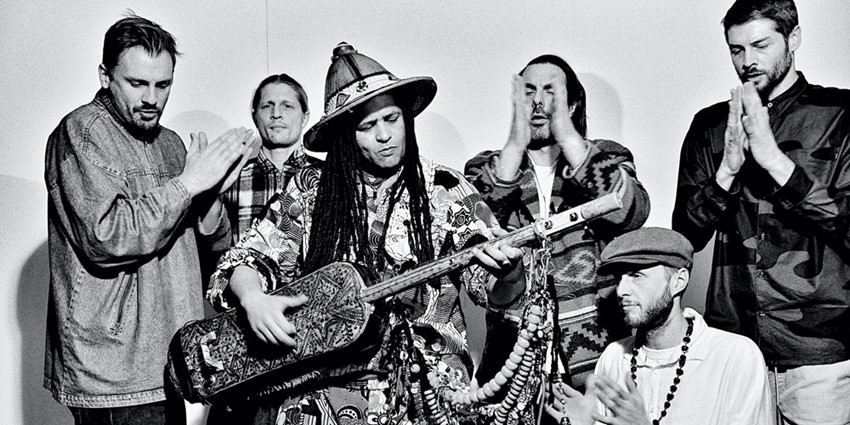 Thursday May 20
Electric Jalaba
(Hall Two)
Championed by Gilles Peterson, Electric Jalaba take Moroccan Gnawa music into contemporary new territories while maintaining a respect for its spiritual roots. At its heart are the ecstatic vocals of gimbri player Simo Lagnawi with the four Keen brothers – Henry, Oliver, Barnaby and Nathaniel – on guitars and electronics, with Dave De Rose on drums. Deep grooves with incandescent fire.
More information: kingsplace.co.uk
---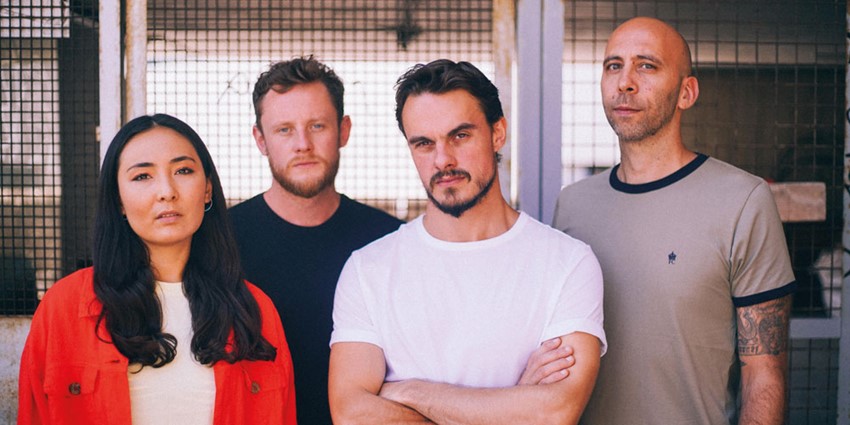 Friday May 21
Kefaya & Elaha Soroor
(Hall One)
Elaha Soroor won the Newcomer prize at last year's Songlines Music Awards for her album with Kefaya, Songs of Our Mothers. It's a superb collection of Afghan women's songs in compelling contemporary arrangements. Elaha Soroor isn't the vocalist's real name, but a pseudonym meaning 'Goddess of Happiness,' chosen to avoid possible repercussions on her family in Afghanistan. 'The beauty of her mother language and the wide ranging culture it encompasses, is palpable throughout,' said the glowing Songlines review.
More information: kingsplace.co.uk
---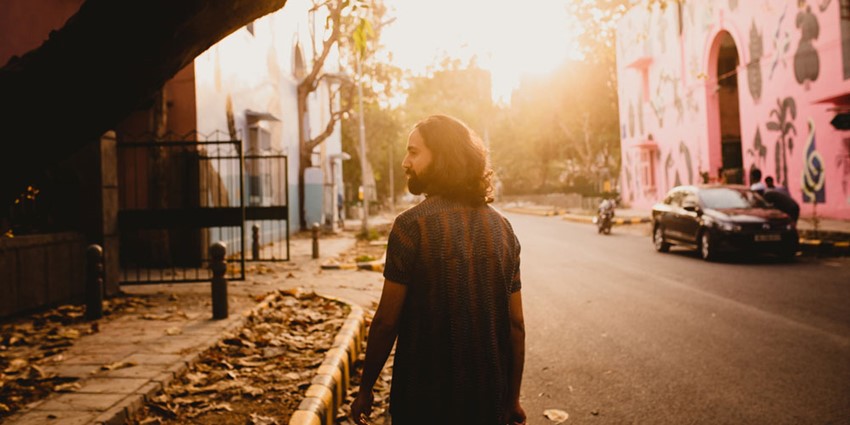 Saturday May 22
Sarathy Korwar
(Hall One)
US-born, India-raised and London-based drummer and tabla player Sarathy Korwar has established himself as one of the most original and compelling voices in the UK music scene. He brings a contemporary sound to Indo-jazz with his UPAJ Collective and fights against the 'exotic' stereotypes of South Asian artists. How would he like to be perceived? "As one of the voices influencing a larger London scene," he told Songlines.
More information: kingsplace.co.uk
---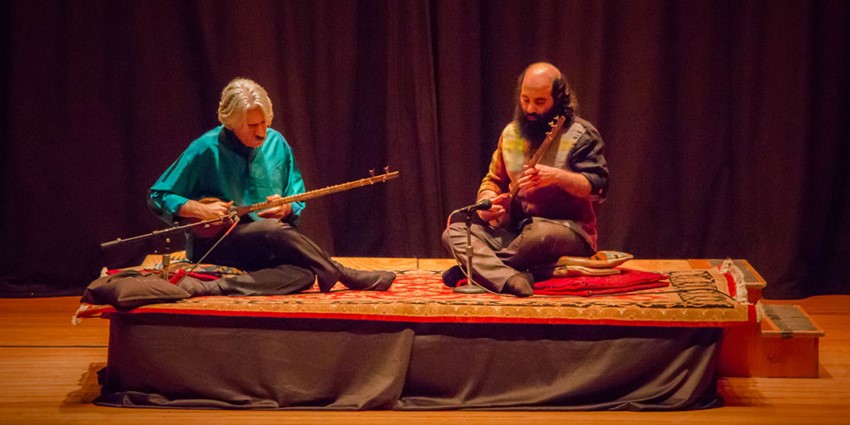 Thursday February 17, 2022
Kayhan Kalhor & Kiya Tabassian
(Hall One)
UK premiere
Kalhor is one of the world's great instrumentalists and the leading ambassador of Iranian music. He's known as a kamancheh player, but in this collaboration with fellow Iranian Kiya Tabassian, there's a rare opportunity to see what two superb players of the delicately plucked Iranian setar can do. Tabassian, a former pupil of Kalhor, founded the group Constantinople in Canada and has collaborated with diverse players around the world. A unique opportunity to see spontaneous musicianship on a superbly expressive instrument.
More information: kingsplace.co.uk
---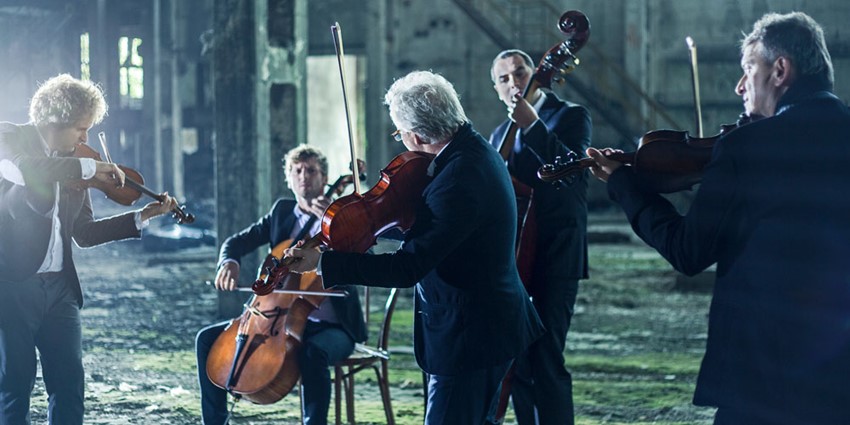 Saturday May 21, 2022
VOLOSI
(Hall Two)
London premiere
The string band VOLOSI are one of the undiscovered treasures of Poland. Combining two classical and three folk musicians from Katowice and the Beskids in the south, they create a thrilling sound with a dramatic stage presence. A glorious discovery awaits.
More information: kingsplace.co.uk
---
For tickets, visit www.kingsplace.co.uk or call the box office: +44 (0)20 7520 1490
---
Listen to our Songlines Encounters Festival playlist on Spotify: