This eighth year of Songlines Encounters Festival will be the most ambitious yet. With an unprecedented global spread, we have musicians, instruments and voices from Mali, Morocco, Madagascar, Mongolia, Syria, Finland, India and, of course, the UK. There's a Finnish Friday, Syrian Saturday and Indian Sunday. There are workshops and films too...

THURSDAY MAY 31

3MA 
This concert will feature an extraordinary trio of top musicians from Mali, Madagascar, and Morocco: Ballaké Sissoko on kora, Rajery on the Malagasy valiha and Driss El Maloumi on oud. They have melded their music into one of the most convincing musical tapestries on the planet. They will be performing music from their new album, Anarouz. Listen here.
FRIDAY JUNE 1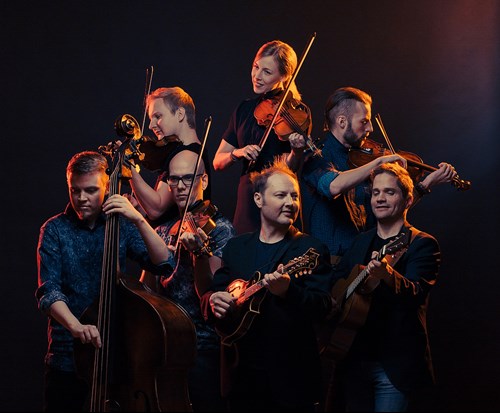 Frigg, Tuuletar (UK Premiere)
Finnish folk supergroup Frigg have been wowing audiences around the world for 15 years. Named after the Nordic goddess who gives her name to Friday, who better to headline our Finnish Friday? 'Friggin' marvellous,' said the Songlines review of their recent album, Frost on Fiddles, and this will be their first concert at a major London venue. Watch them play here.
Named after the Finnish goddess of the wind, the four young women of Tuuletar describe themselves as 'vocal folk hop,' thrillingly combining ancient Kalevala poetry with contemporary beatboxing and gorgeous harmonies. Listen here. 

SATURDAY JUNE 2
iyatraQuartet & the Saleh Brothers, Maya Youssef
The name iyatra comes from the Hindi word for pilgrimage and the group create a sense of journey in every performance. For this special show, they will be joined by brothers Basel Saleh on oud and Mohammad Saleh on qanun, who are from the Orchestra of Syrian Musicians. The concert will be preceded by a film and discussion. You can hear Iyatraquartet here.

Born in Damascus, Youssef is a virtuoso on the qanun, the magnificent Arabic zither. She released her Top of the World debut Syrian Dreams in November. With her trio, she performs music lamenting the war in her homeland and celebrating its rich cultural heritage. Listen to her music here.

SUNDAY JUNE 3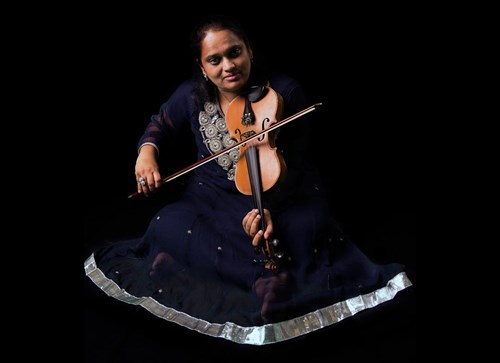 Indian Time Unwrapped
As part of Kings Place's year-long Time Unwrapped series, these Songlines Encounters concerts explore the concept of time in Indian music. 
North India: Soumik Datta, Roopa Panesar & Shahbaz Hussain
Ragas for different times of the day, from morning until night, as well as different time-cycles or talas. Soumik Datta on sarod, Roopa Panesar on sitar and Shahbaz Hussain on tabla. As June is monsoon time, there's also a piece in the stormy 'Raga Malhar'. 
South India: Jyotsna Srikanth & Ligeti Quartet
Violinist Jyotsna Srikanth performs South Indian composers from the 15th to the 20th century with South Indian percussionists. The second half features the UK premiere of her own Raga Seasons violin concerto depicting the six seasons of the Hindu calendar. Check out Jyotsna Srikanth and the Litegi Quartet here.

WEDNESDAY JUNE 6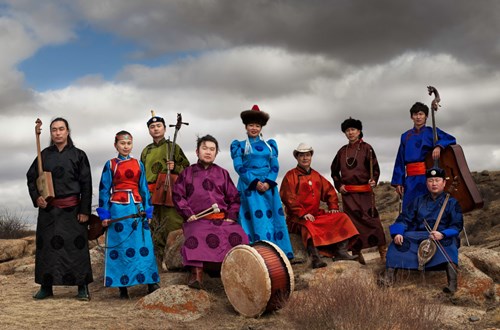 Anda Union
Anda Union are a magnificent band with astonishing overtone singing and horse-head fiddle playing from Hohhot, the capital of Inner Mongolia. A Songlines favourite, their recent album, Homeland, won them a Songlines Music Award in 2017. This show is preceded by their feature length film From the Steppes to the City. Listen here.
For tickets: www.kingsplace.co.uk/sef or +44 (0)20 7520 1490
25% discount for Songlines subscribers.† When booking tickets, Songlines subscribers can use a subscriber-only discount code. Contact the subscriptions department for details: 0800 137 201 (+44 1722 716997) or email subscriptions@markallengroup.com
Terms and Conditions: †Limited to 30 tickets and excludes Online Saver tickets. Available online, by phone and in person.