Friday, February 15, 2019
The 13 best American albums of 2018
These 13 inspirational albums received the maximum of five stars when reviewed in Songlines magazine in 2018, featuring Ry Cooder, Mélissa Laveaux, Afro-Cuban All Stars, I'm With Her and more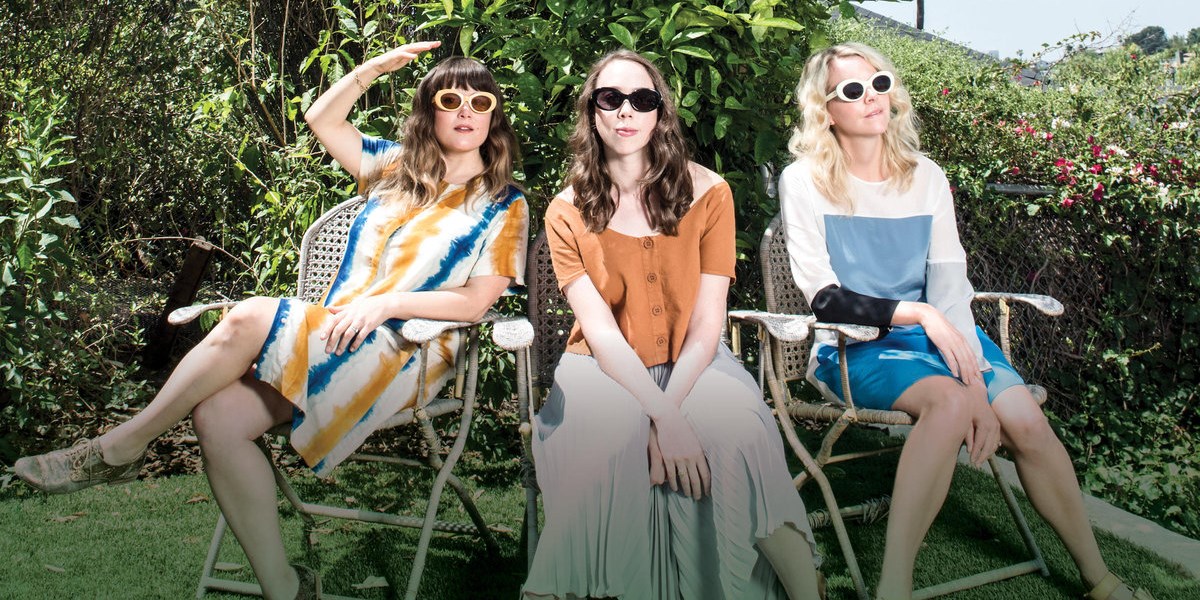 In every issue of Songlines magazine we review the best new albums from around the world in different geographical categories: Africa, Americas, Asia, Europe, Middle East, Pacific and Fusion. Below are all of the albums from the Americas section which received a coveted five-star rating in 2018. If you are seeking your next favourite album, then look no further, and if you would like to explore some additional recommendations, visit Songlines Music Awards 2018. 
To enjoy reviews of the best new releases, as well as interviews with leading artists and features that explore music traditions around the world, consider subscribing to Songlines.

Woody Guthrie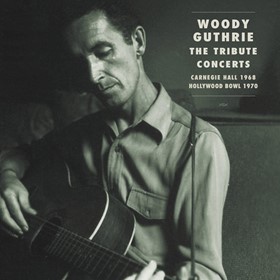 The Tribute Concerts Bear Family (3 CDs, 219 mins) ★★★★★
Following Guthrie's death in 1967, plans were made for a memorial concert at New York's Carnegie Hall. The event took place in January 1968 and the cream of American folk music turned out to pay tribute. Pete Seeger, Woody's son Arlo Guthrie and Judy Collins all put in heartfelt performances, and Will Geer and Robert Ryan provided grainy narrations. Richie Havens almost stole the show with a spine-chilling 'Vigilante Man' only to be upstaged by the booming voice of the mighty Odetta with a towering version of 'Ramblin' Round'. But the climax was three glorious performances of classic Guthrie compositions by Bob Dylan & The Band. Dylan had not appeared in public for 18 months but on 'Dear Mrs Roosevelt', 'Grand Coulee Dam' and 'I Ain't Got No Home' he fused the kinetic 'wild mercury sound' of his tumultuous 1966 world tour with the looser, bucolic charm of Woodstock, heard on The Basement Tapes.
Two years later, the West Coast added its own tribute to Woody with a memorial concert at the Hollywood Bowl. This time there was no Dylan but some of those who had missed out the first time, including Joan Baez and Ramblin' Jack Elliott, joined in. Parts of the two concerts were issued on LP at the time but this deluxe box set adds 20 previously unreleased performances and comes with two hardback books containing liner notes, a Guthrie biography, original concert reviews and photographs, interviews and other ephemera. Nigel Williamson

Ghost of Paul Revere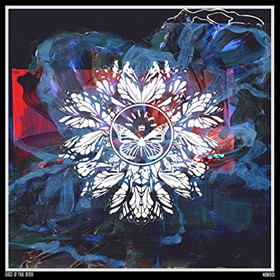 Monarch Ghost of Paul Revere (38 mins) ★★★★★
Listen to the whirling guitar riffs, pulsing harmonica shouts and virile vocals on 'Little Bird', the opening track of this group's sophomore album, and it will turn your attention towards Americana's northeastern corner, where Ghost of Paul Revere can easily sell out New Year's Eve shows in their native Portland, Maine. What travels nicely from live settings to this recording is the instant singalong energy and the infectious love of collective music-making. Brought to the fore by the clean, careful work of Portland-based record producer Jonathan Wyman, the group's vocalists and multi-instrumentalists Griffin Sherry and Max Davis add powerful, tasteful vocal harmonies to the emotionally credible and poetic lyrics, backed by bassist Sean McCarthy.
The core trio's stories of love craved, held, lost and regretted are nicely enhanced in places by violin and cello. While sounding fresh and new, the Ghost of Paul Revere invoke sweet old memories of folk-rock from both sides of the Atlantic. Jeff Kalis

I'm With Her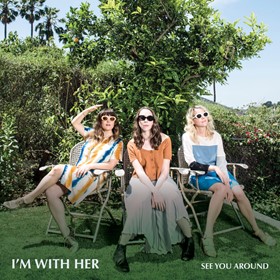 See You Around Rounder (40 mins) ★★★★★
After years of teasing us – an impromptu debut at the Telluride Bluegrass Festival in 2014, a world tour and a handful of videos and singles ('Little Lies', 'Crossing Muddy Waters') – we now finally have a 12-track album by I'm With Her, comprising 11 originals and one Gillian Welch song ('Hundred Miles'). See You Around is a glorious panoply of astonishing talent and engaging material. Sarah Jarosz' voice is warm, round and deeper in tonal inflection than her fellow bandmates, accented by that trademark tinge of Texas twang. Aoife O'Donovan possesses a higher, tighter instrument with a sharper edge. Sara Watkins occupies the middle ground, fuller and more forward and even-keeled in projection.
We haven't heard the likes of I'm With Her in generations. 'Game to Lose' is a rumination on romantic entanglement masquerading as a funky bluegrass hayride, containing some hair-raising harmony singing. 'Pangaea' effortlessly glides between solo and harmony passages in an ethereal cloud of exultation. There's even an all-instrumental number ('Waitsfield') to showcase the mad fingerpicking and bowing skills – fiddle, guitar, mandolin – of this three-headed monster of a band. Doug DeLoach

The Ethiopians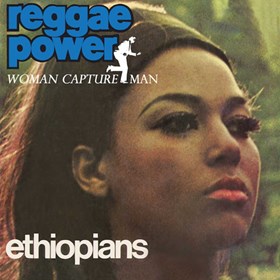 Reggae Power/ Woman Capture Man Doctor Bird (70 mins) ★★★★★
Whatever the line-up, vocal harmony group The Ethiopians have always been the vehicle of Leonard Dillon. A convert to Rastafarianism, Dillon was one of the pivotal figures in transitional reggae – the change from ska to rocksteady and then roots reggae. This CD includes tracks from two LPs from 1969 and 1970, plus an additional seven tracks from the same crucial era, featuring the production skills of JJ Johnson.
Having previously had huge hits with commercial tracks like 'Train to Skaville', 'Engine 54' and 'The Whip', The Ethiopians moved to more conscious lyrics and gloriously infectious love songs on these two albums. Featuring backing by the tremendous band led by guitarist Bobby Aitken, there is not a single dull track on this collection. Included are some of The Ethiopians' best known songs 'Everything Crash', 'Things a Get Bad to Worse' and 'Hong Kong Flu'. However there are also some lesser known songs that sound as exciting and militant today as in 1970: 'One (Heart, One Love)', 'Your Promise', 'My Testimony' and 'Buss Your Mouth'. Martin Sinnock

Mélissa Laveaux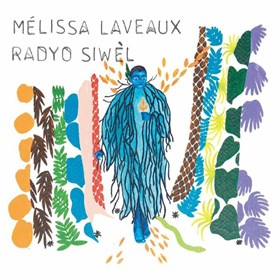 Radyo Siwèl No Format! (41 mins) ★★★★★
This fresh, intriguing and unexpected set comes from a Haitian singer-songwriter who had been away from the island for 20 years before she returned to explore the culture of her homeland. Mélissa Laveaux grew up in Canada with her Haitian parents, but was unaware of much of the history until her visit, when she became fascinated by the US occupation of the country between 1915 and 1934. The Americans moved in following the assassination of the Haitian president and stayed there under the auspices of restoring order, concerned about German ambitions in the region. Culturally, resistance was marked by protest songs and voodoo folk songs, which have now been re-worked and updated by Laveaux, with her own guitar supplemented by the guitar and cuatro of Drew Gonsalves, leader of the Trinidadian band Kobo Town.
The album was recorded in just five days, and though the production work may be rough and ready, it succeeds thanks to the energetic, driving rhythms, and Laveaux's cool, compelling voice. There are some great songs here, from the voodoo spiritual 'Twa Fey', backed by a throbbing guitar riff, to the celebratory 'Nan Fon Bwa' and her own composition 'Jolibwa', a tribute to a murdered journalist that also happens to be a great dance song. Robin Denselow

Ry Cooder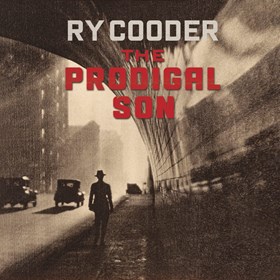 The Prodigal Son Concord Records/Caroline International (50 mins) ★★★★★
Ry Cooder's first band, back in the 1960s, was called the Rising Sons; here the prodigal comes home by returning to the blues, folk, gospel and roots-rock that first inspired him all those years ago. Yet if it's a return to the style of his early Americana albums such as Boomer's Story and Into the Purple Valley, his craft and his artistry have moved on to an entirely different, riper level. For years Cooder hated his own singing, only really finding his voice on 2005's Chávez Ravine. Here he sings with a gravitas and conviction you'd associate with John Lee Hooker or Son House.
In the subtlest way, he's also added elements from his world music adventures, such as the rhythmic balafon and calabash groove on the stonking R&B tune 'Shrinking Man' and the VM Bhatt guitar tropes he drops into Blind Willie Johnson's 'Nobody's Fault but Mine.' Cooder has also blossomed as a songwriter and his compositions here are as good as any of the classic covers and trad songs that sit alongside them. 'Jesus and Woody', his tribute to Mr Guthrie, is quite extraordinary in its poignancy; it's hard to think of anybody else except Bob Dylan entering such imaginative hinterlands to conceive such a song. It's a huge call to make in such a capacious career, but The Prodigal Son sounds like Cooder's crowning moment: the album he always wanted to make but never quite knew how to until now. Nigel Williamson

Moira Smiley
Unzip the Horizon Moira Smiley (49 mins) ★★★★★
Unzip the Horizon is a remarkable document for many reasons. First and foremost there is Moira Smiley's voice, which commands attention by virtue of its mellifluous tone, impressive range and unfaltering application. There are 14 compositions here, which describe personal journeys and convey a sense of the desperate plight, profound imagination and capacity for regeneration within the human species. Steeped in the work of early music and contemporary classical composers, such as Hildegard von Bingen, Arvo Pärt and Louis Andriessen, Smiley channels millennia-old dissonant harmonies and melodic lessons from Eastern Europe with the shape-note singing tradition of colonial-era America.
A multi-instrumentalist who excels on banjo, accordion and piano, Smiley is also a skilled 'hambonist' – the hambone (or Juba dance) being an African American style of body percussion. Smiley's body serves as the most intimate and sympathetic accompanist, while the album's guest artists include Merrill Garbus of tUnE-yArDs, Leah and Chloe Smith of Rising Appalachia, Anna & Elizabeth and Sam Lee. For all sorts of reasons, Unzip the Horizon is a sublime tapestry of 21st-century world music and a poetic testament to the transformative nature of singing the truth. Doug DeLoach

Various Artists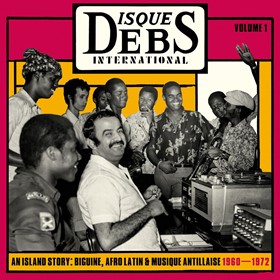 Disques Debs International: An Island Story – Biguine, Afro Latin & Musique Antillaise 1960-1972 Strut Records (62 mins) ★★★★★
A first release from the vaults of the label Disques, this French Caribbean selection encapsulates the riveting cross-pollination of island rhythms in the late 1960s and 70s. The range of moods, tempos and styles is breathtaking, reflecting label owner Henri Debs' sophisticated taste, nous and contacts – the biguines are quick, crisp and slick, the Afro-Latin tunes as immediately danceable as Puerto Rican and Cuban numbers of the same era, and the creative fusions electric. The late Debs had clearly played a pivotal role in updating and adapting the Creole music of Guadeloupe and Martinique.
The opener in Strut's planned three-CD set, An Island Story marks the first decade of the label's existence, with the cuts mostly recorded in the back of Debs' shop in Pointe-à-Pitre, Guadeloupe's capital. The selection takes in big band orchestras led by the Trinidadian Cyril Diaz and Haitian trumpeter Raymond Cicault, home-grown stars like saxophonist Edouard Benoit, and a new generation such as local ensemble Les Aiglons, whose 'Les Aiglons Ka Satisfait' is the CD's knockout dance track, its rolling, bass and clarinet-led rhythm making a hot seat for vocal refrains, whoops and shouts. Elsewhere, Remy Mondey's charming, jaunty biguine 'Meringue Mondey' showcases the links between hot Guadeloupian rhythms, Dominican merengue, punchy Cuban piano, and even cumbia bass. This is an exceptional Caribbean compilation from a golden era. Charles de Ledesma

Blind Willie McTell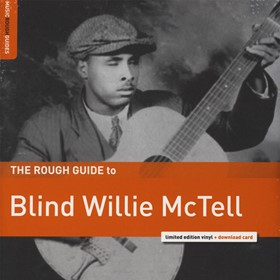 The Rough Guide to Blind Willie McTell World Music Network (76 mins) ★★★★★
The ongoing Rough Guides series showcasing the great blues and jazz masters of the first half of the 20th century has covered some of the most important and influential artists ever recorded, and Blind Willie McTell is a highly welcome addition to the burgeoning catalogue. The 12-string guitar virtuoso from Georgia with the exquisitely plaintive voice died in obscurity in 1959 at the age of 58 and so did not survive long enough to enjoy a new lease of life in the 1960s blues revival, as did the likes of his fellow pre-war contemporaries Son House and Mississippi John Hurt. Yet he left a legacy of wonderful songs, 25 of which are included on this collection, all recorded between 1927 and 1935, and featuring such landmarks as 'Statesboro Blues' and 'Mama 'T Ain't Long Fo' Day'. Nigel Williamson

Various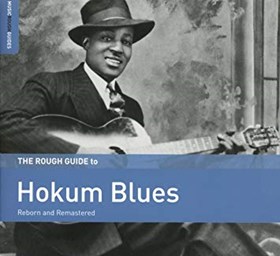 The Rough Guide to Hokum Blues World Music Network (74 mins) ★★★★★
Arguably the genre compilations in the Rough Guide jazz and blues series – which have included country blues, gospel blues and jug band blues – have been even more useful for they allow the compilers to explore lesser-known artists and long-overlooked gems. Hokum Blues features 25 choice cuts in the upbeat, witty and innuendo-laden style that was popularised in the 20s and 30s by the likes of Ma Rainey, Bo Carter, Bessie Smith and Tampa Red & Georgia Tom (who recorded as the Hokum Boys). All are included here on this compilation, alongside such wonderful obscurities as Rufus and Ben Quillian's 'Satisfaction Blues' and Bogus Ben Covington's hilarious 'Adam and Eve in the Garden'. Nigel Williamson

The Maytals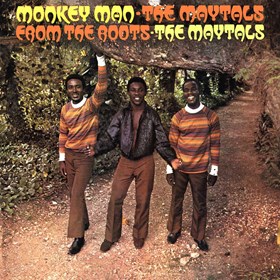 Monkey Man & From the Roots Doctor Bird (75 mins) ★★★★★
It's likely that everyone reading this magazine will have heard of Toots Hibbert, the 76-year-old legend of Jamaican music who continues to tour his dynamic live show. This single CD gathers two of Toots' albums from when he was leading The Maytals (which was soon to be known as Toots & the Maytals). Formed in 1962 with Toots' ragged, gospel-flavoured voice marking the group as very different from their Jamaican contemporaries, by the Monkey Man album in 1969 their sound was taking on a groove that would soon be known as reggae.
Here the band roar through a dozen songs that include a spirited cover of John Lennon's 'Give Peace a Chance', plus the title-track, as well as the classic 'Pressure Drop', which still remains in Toots' set today. Perhaps the most stunning is 'The Preacher', a slow, very soulful tune that goes back to the trio's church roots. From the Roots (issued 1973) gathers tunes cut around 1970 and so follows seamlessly on from Monkey Man. There's plenty of riches contained here. This CD comes with three alternate tracks and extensive liner notes by Jamaican music expert Tony Rounce, plus photos of the band and the original 45s and LPs. A gem. Garth Cartwright

Afro-Cuban All Stars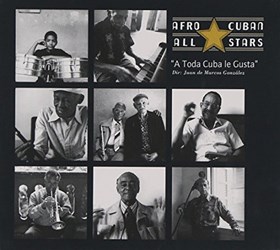 A Toda Cuba le Gusta World Circuit (56 mins) VINYL ONLY ★★★★★
This welcome, remastered reissue of a classic World Circuit album should help to adjust an imbalance created by the phenomenon of its immediate successor, Buena Vista Social Club. The story has become the stuff of legend: how musical director Juan de Marcos González assembled the All Stars to back his ageing heroes, soneros (singers) from the golden age of post-war Cuban music, and recorded three classics during two intensive weeks in Havana's EGREM studios under the aegis of World Circuit's Nick Gold. This first, and arguably best, of the bunch gives the 14-piece band the opportunity to blaze a trail through permutations of son, guaguancó and other traditional forms. Anchored by a sextet of percussionists, the heavyweight double bass of Orlando 'Cachaíto' López and the exuberant piano of Rubén González (whose Introducing... would conclude the trilogy of recordings), the All Stars' six-piece horn section burns brilliantly throughout, without ever overwhelming the guest vocalists (including Ibrahim Ferrer) who feature on seven of the ten numbers.
Anyone equipped with a turntable – it' s vinyl-only – should add this coruscating gem to their collection, even if only for the opportunity to enjoy once more the piano playing of the remarkable Rubén González. Mark Sampson

Desmond Dekker & the Aces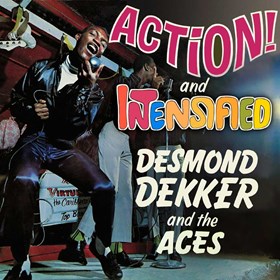 Action! and Intensified Doctor Bird (2 CDs, 138 mins) ★★★★★
Desmond Dekker brought Jamaican music into the international pop charts – first with '007 (Shanty Town)' in 1967 then in 1969 with 'Israelites' (the first time ever a Jamaican record topped the UK charts, and a huge hit worldwide). Dekker (1941-2006) was a remarkable talent, an instinctive singer and songwriter who, during his partnership with Chinese Jamaican producer Leslie Kong from 1961 to 1971, made music that surfed Jamaican music's golden decade, moving from ska to rock-steady to a proto-reggae sound. Ironically, Dekker's biggest hits were songs full of patois references to the poverty and hard times most Jamaicans experienced, yet they were set to such catchy rhythms they became huge hits.
This double CD gathers both Dekker's debut and follow-up albums – recorded in Kingston with Kong at the controls – and adds another 28 songs from the sessions. A beautifully illustrated and informative booklet gives a strong overview of Dekker's rise, the creative partnership he shared with Kong, and Australian sound engineer Graeme Goodall's contributions to shaping his UK hits. The music here is that of an ex-colony growing in confidence and finding its voice, helping Jamaica establish what would go on to be a singular identity. This is essential listening. Garth Cartwright