Thursday, October 17, 2019
Video premiere: 'Mam Yine Wa' by Alogte Oho & His Sounds Of Joy
Re-recorded and ready for the world stage: listen to northern Ghana's latest Frafra star ahead of his new album, out in November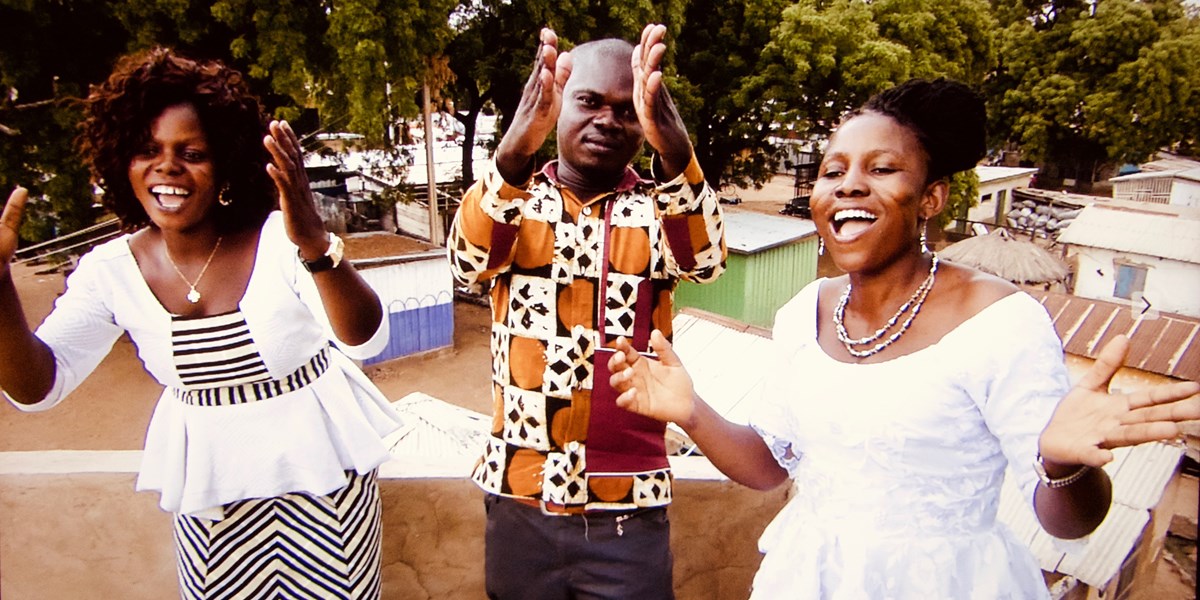 Alogte Oho is the king of gospel music among the Frafra people of northern Ghana. His first internationally released album is just around the corner, and a new video is out today.
Mam Yinne Wa is released on November 29, its title taken from the song he wrote during a two-month spell in hospital following a motorbike crash. It means 'God, you love me so,' and it was a huge hit in Ghana's Upper East Region when he wrote it in 2014.
Newly re-recorded for his debut on the Philophon label, 'Mam Yinne Wa' becomes a slinky jazz tune with cool flutes (both real and synthesized), a horn section and orchestral samples, while retaining original Frafra rhythms and flourishes on the kologo (two-string lute) and gyil (xylophone). You can watch the official video – shot in the streets of Oho's hometown of Bolgatanga – below; the album will be reviewed in Songlines #155.
Watch