Friday, February 16, 2018
Amadou & Mariam: A Beginner's Guide
Nigel Williamson takes a look at the rise to global fame and fortune of West Africa's golden couple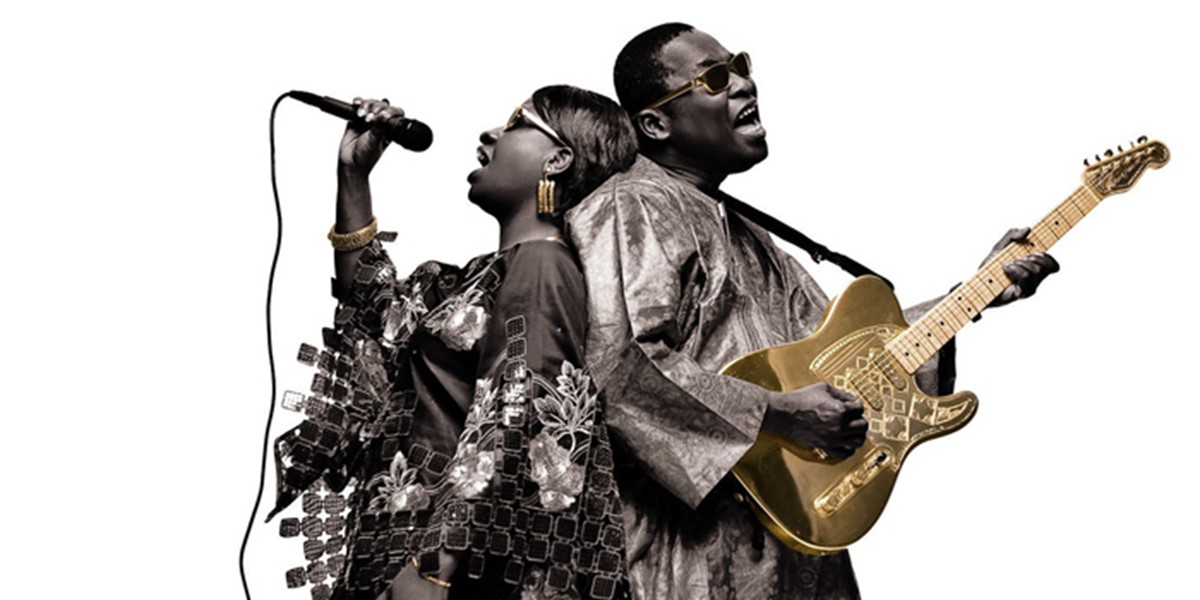 Is it possible for any article about Amadou & Mariam not to include the words 'blind married couple' in the opening sentence? There, I've just gone and done it again. It is an odd kind of badging when we're talking about musical communication that, after all, engages our ears rather than our eyes. As Mariam puts it, ''People know we are blind, but it is our work that counts,'' so perhaps we should simply describe them as virtuoso guitarist and soulful singers, two musicians with musical roots deep in West African tradition but with a restless desire to innovate and experiment. Their most recent album, Folila, features contributions from such hip American names as Santigold, TV on the Radio, Scissor Sisters' Jake Shears and, controversially, from French ex-Noir Désir's frontman Bertrand Cantat, as well as from Mali's Toumani Diabaté and Bassekou Kouyaté. And yet its ambition is entirely consistent within the context of their musical growth and history.
Amadou Bagayoko was born in Bamako in 1954 with cataracts on his eyes and his sight deteriorated throughout his childhood. As a young man he enrolled at the Institut des Jeunes Aveugles (Institute for Young Blind) in Bamako. It was there in 1977 that he met Mariam Doumbia, who had lost her sight at the age of five after an untreated bout of measles.
Amadou was already a guitar prodigy, steeped in the records of Jimi Hendrix, Eric Clapton and Pink Floyd as well as traditional West African music. Mariam, four years his junior, was a singer, inspired as much by French chanson as by the great female West African singers, or djelis. They both performed with the Institute's band, the Eclipse Orchestra, assembled and mentored by Idrissa Soumaoro, keyboard player with Les Ambassadeurs du Motel, whose line-up included Salif Keita as lead singer and in which a youthful Amadou also played. Amadou & Mariam married in 1980 and began performing together soon after, forming what was to become one of the great husband-and-wife duos.
Initially their two voices were accompanied only by Amadou's guitar. But as the sound expanded, so did the couple's ambitions. At the time there were few studios or producers in Mali and in 1990, eager to record their songs, the couple left for Abidjan in Ivory Coast. They spent five years there, using it as a base to tour West Africa and to record a series of cassette albums, subsequently remastered and reissued as the box set 1990-1995 L'Intégrale des Années Maliennes.
After a brief return to Mali, by 1996, they were in Paris playing a six-month residency in an African restaurant. While in France they met Marc-Antoine Moreau, who at the time was employed by Polygram and had heard one of their tapes on a visit to Mali. Moreau secured them a record deal and produced their first album to be released outside Africa, 1998's Sou Ni Tilé. He has guided their career as manager, producer and friend since.
Sou Ni Tilé included the single 'Je Pense à Toi', one of many love songs Amadou has written for Mariam over more than 30 years of marriage. It became a hit on French radio, assisting the album to sell 100,000 copies. Further albums Tje ni Mousso (1999) and Wati (2002) followed, establishing them as world music favourites. But 2005's Dimanche à Bamako, produced by Manu Chao, launched them into the mainstream. The album won a Victoires de la Musique (the French equivalent of a Grammy award), two BBC Radio 3 Awards for World Music and as festival favourites helped to catapulted them from WOMAD to Glastonbury.
Welcome to Mali followed in 2008. This time there was no Manu Chao. But the couple had developed a taste for embracing new partners and collaborators at every opportunity. ''Sharing music and ideas with other musicians and finding new ways to express yourself is the most exciting thing you can do as a musician," Amadou enthused. Welcome to Mali found them collaborating with Damon Albarn, K'naan and Keziah Jones. They toured with Coldplay and U2 and jammed with David Gilmour and Robert Plant, both musical heroes of Amadou's from his youth. They even performed at a Nobel Peace Prize concert in honour of Barack Obama.
By now Amadou has taken to playing a gold guitar, built by James Trussart, instrument-maker to the stars whose clients include Eric Clapton. The expensive Philippe Starck dark glasses both wear are another symbol of their celebrity status. Yet nobody can accuse Amadou & Mariam of getting carried away by bling. In 2011, they staged a series of concerts in which audiences were required to sit in complete darkness. Under the title Eclipse and billed as a 'sensory experiment,' the show interspersed the couple's music with sounds from the streets of Bamako with a backdrop of incense and other scents. The audience were literally sensing the music as Amadou & Mariam were experiencing it.
Their latest album Folila is the most ambitious realisation yet of their mission to create music with those from different backgrounds and cultures, expanding their horizons while remaining true to their own roots. As Damon Albarn put it, "I don't think there's ever been a band from Africa with whom people have engaged in quite such a way."
BEST ALBUMS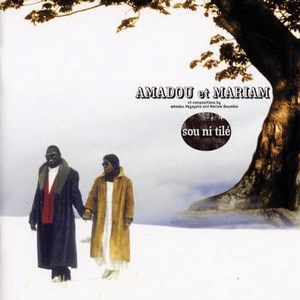 Sou Ni Tilé
(Sterns, 1998)
Their first release outside West Africa and the album that put them on the wider musical map when it was released in France. Still sounding fresh and invigorating 14 years on.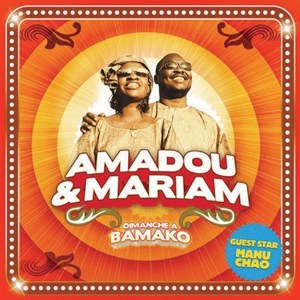 Dimanche à Bamako 
(Because, 2005)
Manu Chao's touch as producer was light enough not to bury their core sound but strong enough to give their music fresh nuance and sparkle. A Top of the World review in #30.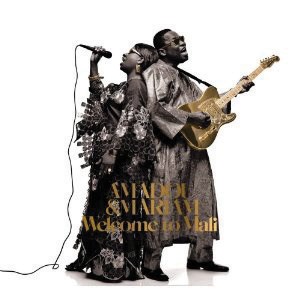 Welcome to Mali
(Because, 2008)
The couple at their mature best – great songs performed with total elan, and with Damon Albarn and K'naan as the icing on the cake. Reviewed in #57.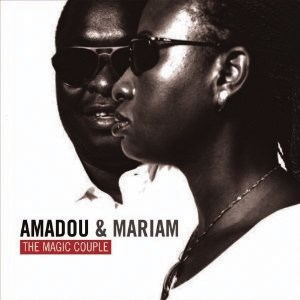 The Magic Couple: The Best of Amadou & Mariam 1997-2002
(Wrasse, 2009)
Fifteen tracks drawn from their first three French-recorded albums, prior to their pivotal encounter with Manu Chao. Reviewed in #63.
This article originally appeared in the June 2012 issue of Songlines (#84)