Wednesday, February 12, 2020
Dervish: a beginner's guide
The Irish supergroup have long been the benchmark for traditional music. Michael Quinn examines their impressive catalogue and achievements to date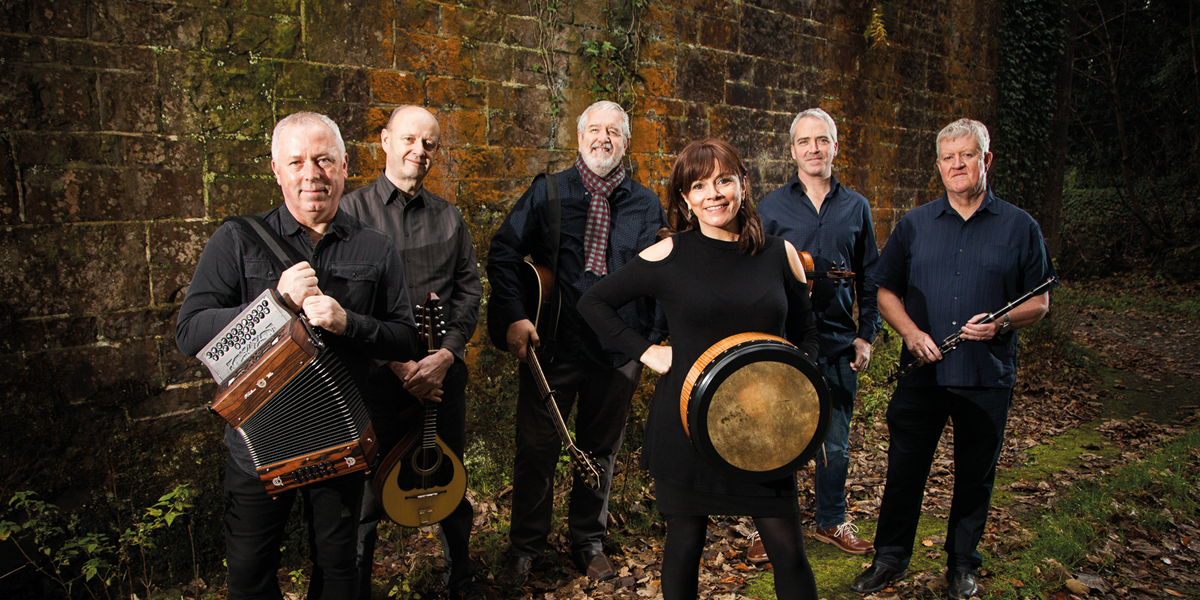 Dervish (photo: Colin Gillen / Framelight)
Notching up their 30th anniversary in 2019, Dervish celebrated by releasing their first studio album in a decade and finished the year with a lifetime achievement gong from the BBC Radio 2 Folk Awards. Not bad going for a band that was originally meant to be a homespun one-off. From modest beginnings and ambitions – a recording devoted to the distinctive heritage of their native counties of Sligo and Leitrim on Ireland's rugged north-west Atlantic coastline – Dervish have grown into a powerhouse presence on the international stage.
Their first decade together saw them become one of the biggest, freshest, agenda-changing Irish bands to emerge in the blossoming of new ideas, new approaches and new sounds that defined the 1990s. Injecting a bold contemporary impetus to Irish music, they were quickly recognised as the heirs to and inheritors of the shock of the new, urban-hardened modernity of venerable 1970s' predecessors such as the pioneering Bothy Band and Planxty.
The origins of Dervish can be traced back to 1989 when Liam Kelly (flute and whistles), Shane Mitchell (accordion), Martin McGinley (fiddle), Brian McDonagh (mandola) and Michael Holmes (bouzouki) came together to record an album drawing on County Sligo's long musical heritage. Released on cassette the same year, The Boys of Sligo – the title doubling as the then all-male ensemble's make-do name – made up for its rough edges and not-yet-finessed arrangements with a persuasive sense of ensemble. Noticeable, too, is the raw, searching energy that would quickly develop into a defining signature.
Its surprise success prompted the abandonment of day jobs, a long apprenticeship on the pub, touring and festival circuits and an eventual metamorphosis into Dervish, a transformation completed with the arrival of bodhrán-brandishing Roscommon-born singer Cathy Jordan in 1991.
The choice of name came from a documentary about Whirling Dervishes, its borrowing succinctly explained by Cathy Jordan: 'Dervishes are usually a group of poor but spiritual people enraptured by music,' she told World Music Central in 2017. 'They spin around and become entranced by the music [to] reach a higher level of being. Similarly, in a traditional Irish seisiún, people may meet for the first time through the common bond of music. As the night progresses, a euphoria builds and lifelong friendships ensue.'
By the time of the new six-piece outfit's debut outing together on disc, 1993's Harmony Hill (released on their own Whirling Discs label), All-Ireland champion Shane McAleer from County Tyrone – the first to hail from Northern Ireland – had replaced McGinley on fiddle to give the band its soon-to-be considered classic line-up. Still to the fore is the inherited influence of Sligo's musical past, the title referencing a street in the town. The album featured a noticeably tighter sense of ensemble allowing ample opportunities for feisty instrumental solos, and Jordan's bright, characterful vocals deliver the missing link to knit the whole together.
Playing With Fire side-stepped the curse of the second album by digging deeper into forgotten archives to produce a set of instrumentals and vocals that seemed appropriately combustible. Taking up residency at the top of the Irish charts for much of 1995, it confirmed early promise and prompted invitations to the US. Success there led to opportunities further afield to usher in the band's growing global reach.
The following year's at the end of the day saw Dervish reach maturity. In place of unpredictable rawness is controlled energy and focused virtuosity. Inescapably to the fore are Jordan's evocative economically and precisely judged vocals even as instrumental contributions hold their own for sheer intensity and impact. There's innovation, too, with 'Josefin's Waltz' an enthralling collaboration with Swedish trio Väsen, laced with viola, 12-string guitar and the elastic tanginess of the nyckelharpa.
The double disc Live in Palma (1997) was a scorching farewell for the band's original line-up. Recorded in Mallorca's ancient coastal city, it has rightly acquired legendary status for the sheer vitality and vivacity of the tightly-knit but exciting spontaneous music making it captures. Away from the studio, Dervish's reputation for high-octane live performances is brilliantly framed.
By Midsummer's Night in 1999, McAleer had left to be replaced by Leitrim man Tom Morrow (another All-Ireland champion) on fiddle, with revered Sligo figure Séamus O'Dowd also joining the ranks with his fiddle and guitar. The expanded line-up announced itself with confident aplomb, moving with intoxicating ease between shifting tones and moods with a new-found dexterity and breadth of expression.
A new century saw Dervish in a more introspective mood with Spirit, a posthumous tribute to long-time engineer Finn Corrigan. Something of a mixed bag with instrumentals that spark up with characteristic energy only to occasionally misfire and a curate's egg of song offerings, it falls frustratingly short of coming cohesively together.
Four years later in 2007, Travelling Show came with surprises aplenty, announcing itself with a swaggeringly accomplished cover of Sonny & Cher's 'Gypsies, Tramps and Thieves' and Suzanne Vega's 'The Queen and the Soldier' lent poignant power by Jordan. In that same year, Dervish were Ireland's Eurovision Song Contest entry, an unhappy experience that saw them coming last with just cinq points. Tails between legs, they duly retreated from the recording studio to recoup and re-think.
The Thrush in the Storm announced a bracing return to form – and to basics – in 2013. Firing on all cylinders, it showcased a band intricately laced together by an intimacy, intuition and innate sense of reciprocity shaped by nearly a quarter of a century playing together. It may well be their masterpiece.
Fast forward to 2019 and the band that was never meant to be marked its 30th anniversary with The Great Irish Songbook (reviewed in #149), a celebrity guest-saturated traversal through a baker's dozen of classic songs and tunes. A hit-and-miss affair, it was redeemed by its agreeably eclectic partnerships with Kate Rusby, Andy Irvine, Andrea Corr, Abigail Washburn and actor Brendan Gleeson. If nothing else, it served to underline Dervish's standing as musicians steeped in their art still vibrantly alive to the new, with much to say and the means to say it.
BEST ALBUMS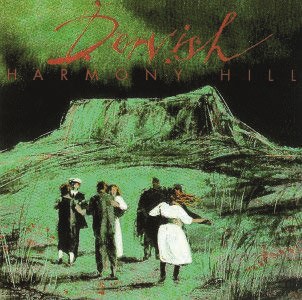 Harmony Hill
(Whirling Discs, 1993)
Packed with energy, emotion and excitement, and mining the influences of their native Connacht, a debut that announced the beginning of something special.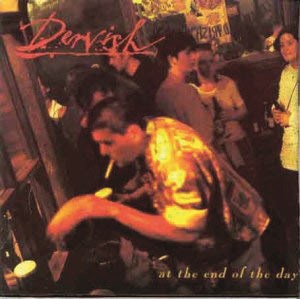 At the End of the Day
(Whirling Discs, 1996)
A classic early outing with tightly knit ensemble virtuosity and Jordan's sirenic vocals honed to crisp, wonderfully communicative ends and Swedish trio Väsen adding telling new textures to the mix.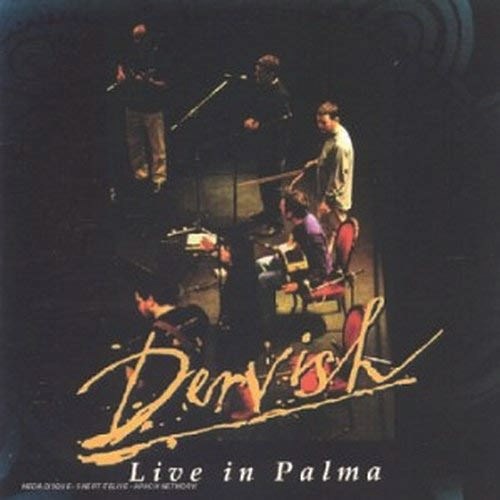 Live in Palma
(Whirling Discs, 1997)
Rightly considered one of the great live Irish traditional albums, this is a thrilling two-disc set capturing Dervish in all their exuberant pomp and power in front of a similarly euphoric audience.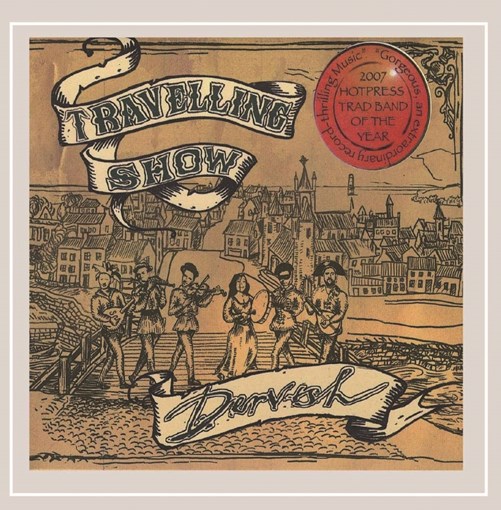 Travelling Show
(Whirling Discs, 2008)
An uneven but fascinating venture into crossover territory with the emphasis on new material and striking covers of Sonny & Cher and Suzanne Vega. Reviewed in #50.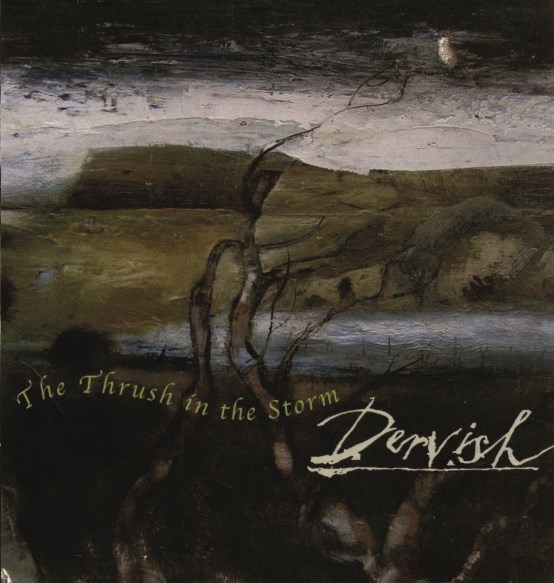 The Thrush in the Storm
(Whirling Discs, 2013)
A cracking return to form whose mix of old and new showed Dervish firing on all cylinders with fluent and vital instrumentals and Cathy Jordan's inimitable voice soaring skywards.
A Top of the World in #94.
This article originally appeared in the January / February 2020 issue of Songlines. Never miss an issue – subscribe today!