Friday, February 16, 2018
Afrobeat Albums – The Essential 10
Afrobeat is seeing something of a resurgence – with the release of a Fela documentary and new albums from two of the genre's greats. Max Reinhardt gets into the groove and highlights ten of the best albums.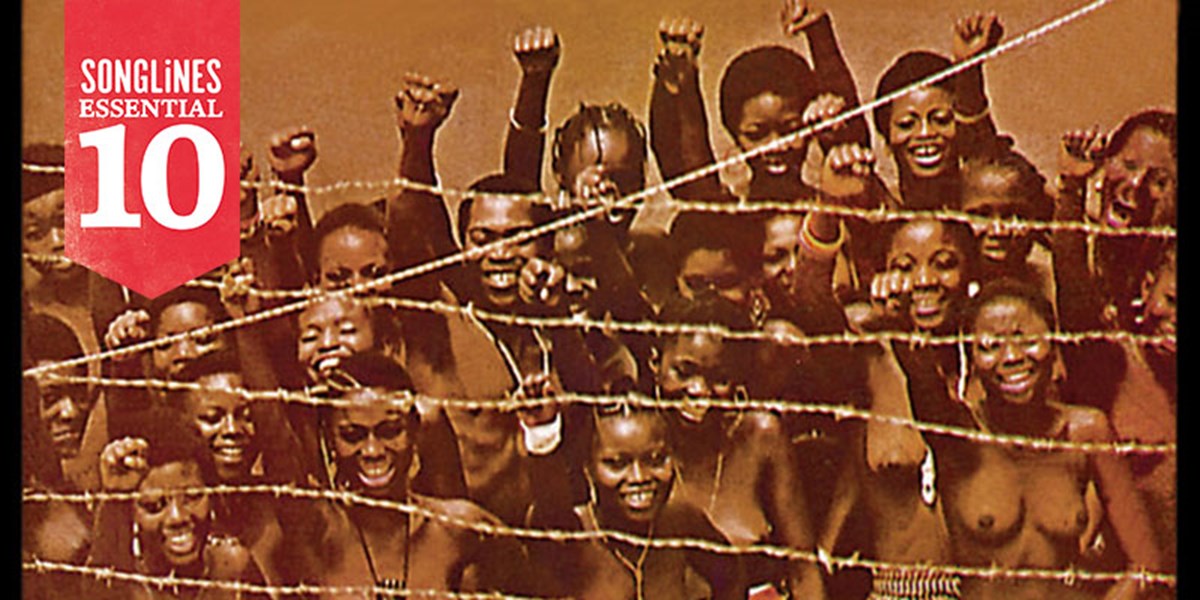 1
TONY ALLEN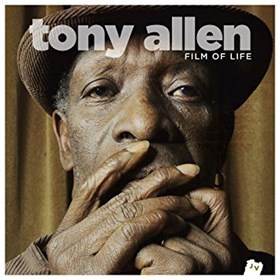 Film of Life (Jazz Village, 2014)
Tony Allen's unique 'highlife meets hard bop meets funk' drum patterns underpinned and inspired Fela's Afrobeat. This album finds Allen still an unstoppable force of rhythmic genius in his mid-70s. To quote my review: 'an instantly enticing nu-Afrobeat groove, in which funky horns, squelchy synths, repetitive guitar and even ukulele catch you in a compelling slipstream'.
2
ANTIBALAS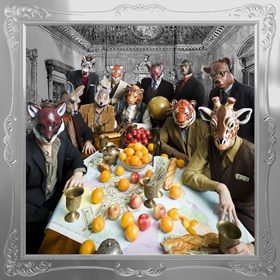 Antibalas  (Daptone, 2012)
One of the finest fruits of Fela's posthumous Afrobeat realm. From 1998 onwards, baritone saxophonist Martin Perna's Brooklyn-based Conjunto Antibalas live the music, the sonics, the rhythms and the politics of Afrobeat. This CD is an eruption of tuff, brilliant songs, deliriously powerful playing and potent vocals from Amayo. Reviewed in #87.
3
THE FONTANELLES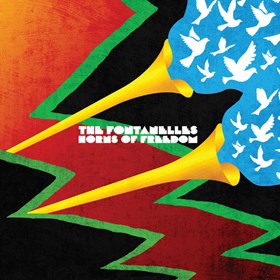 Horns of Freedom  (First Word Records, 2013)
The band that grew out of the onstage musicians for the London run of Fela! The Musical. This debut is an instrumental Afrobeat tour de force with a pile driving jazzy edge, to which they've added Caribbean and swinging Addis grooves. Its many highlights include 'Afrocat', 'Pinprick' and 'Horns of Freedom'. Reviewed in #98.
4
ALHAJI K FRIMPONG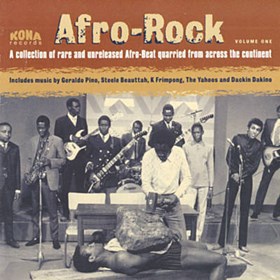 Kyenkyen Bi Adi M'awu!  (Ofo Brothers, 1976)
This album from Alhaji K Frimpong and his Cubano Fiestas is a mid-70s Ghanaian gem clearly influenced by Afrobeat grooves and rhythms though still very much a late period jazzy highlife album. 'Kyenkyen Bi Adi M'awu!' itself remains a dance floor classic.
5
ORLANDO JULIUS & THE HELIOCENTRICS
Jaiyede Afro  (Strut Records, 2014)
Until Fela's return from the US in 1970, Orlando Julius and his Afro-funk tunes were the summit of cool for young Lagosians. Then Fela's Afrobeat, non-stop struggle and legend eclipsed Orlando for decades, but this album is his finest hour. In the company of London's funky jazztronicists, The Heliocentrics, he creates an Afrobeat sound that you want to climb inside for a week at a time. Reviewed in #103.
6
FELA RANSOME KUTI & AFRICA 70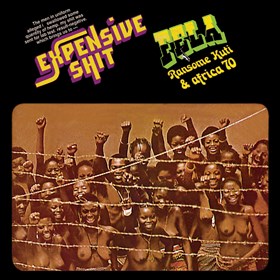 Expensive Shit/He Miss Road  (Knitting Factory Records, 2013)
An explosive, musical and lyrical Fela peak, this is the CD reissue of two of his early 70s vinyls. Originally, the scatological, subversive Afrobeat classic Expensive Shit was backed with the haunting metaphysics and beautiful melody of 'Water Get No Enemy', while He Miss Road's three tracks include the portrait of his city 'Monday Morning Lagos' and Tony Allen's polyrhythmic tour de force 'It's No Possible'.
7
FEMI KUTI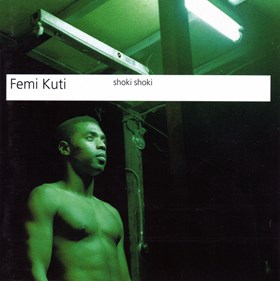 Shoki Shoki  (Barclay, 1998)
This is the fourth album by Fela's oldest son Femi, who over the last 25 years of non-stop touring has been keeping the flame of Fela's legacy burning. This is probably his most memorable set of songs, from the sex with a smile on its face of the track 'Beng Beng Beng' to the accusatory 'Sorry Sorry'.
8
SEUN KUTI & EGYPT 80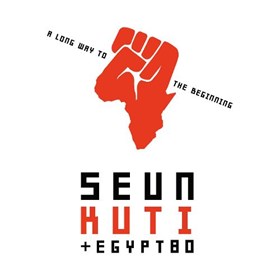 A Long Way to the Beginning  (Knitting Factory Records, 2014)
Seun's angriest, most fiery album to date, leading the band he inherited from his father when just 14 years old. His ever improving voice, even wittier lyrics ('lMF') and catchier tunes (ragged highlife wonder 'Ohun Aiye'), production by Robert Glasper and guest stars like Nneka, M1 and Blitz the Ambassador, make this a heady brew. Reviewed in #100.
9
DELE SOSIMI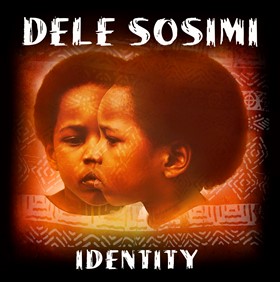 Identity  (Helico Records, 2007)
Dele really is London's Afrobeat catalyst. He learned keyboards from Fela himself, played with Egypt 80 for seven years, became their arranger and musical director and then did the same with Femi into the 90s. The complex but compelling arrangements of Identity, its songwriting and funkiest of keyboards, all testify to Dele's finely honed skills and unstoppable dynamism. Reviewed in #55.
10
VARIOUS ARTISTS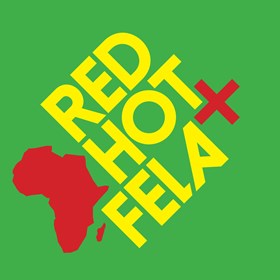 Red Hot + Fela  (Knitting Factory Records, 2013)
A razor-sharp fundraising tool for AIDS awareness that also traces the spread of Fela awareness within the international musical community. The first album, Red Hot + Riot (2002), featured producer and activist Andres Levin at the controls and highlighted Fela's compositional genius in the hands of a huge cast including Nile Rodgers, Baaba Maal, and Macy Gray. This follow-up moves further out and sweeps luminaries like Kronos Quartet, My Morning Jacket and Spoek Mathambo into the fold. Reviewed in #97.