Friday, May 6, 2022
"Humanity keeps experiencing the same feelings, asking the same questions" | Tarta Relena
The young Catalan duo explain how their polyphonic folk creations bridge the divides of space and time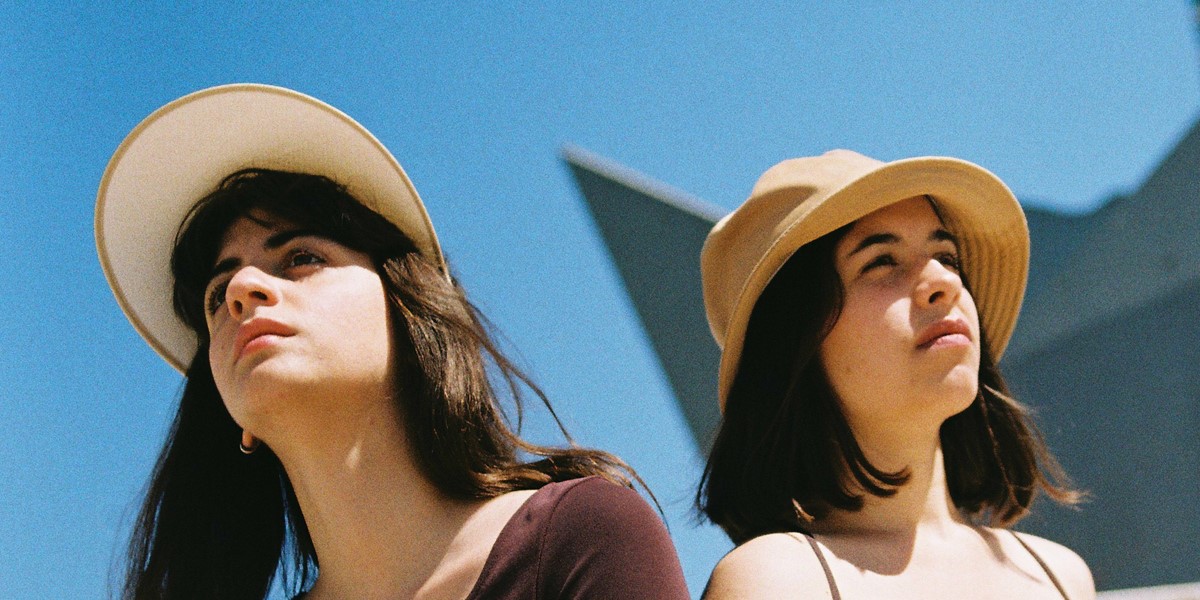 ©Duna Vallès & Clàudia Torrents
No one seems to know what folk tronadet ('ruined folk' in Catalan) and 'progressive Gregorian' really mean. But when Helena Ros and Marta Torrella's friends started to label their music with these unusual sub-genres, what they were stating, after all, was that Tarta Relena's songs belong to a world of their own. And that uniqueness is apparent listening to their debut album, Fiat Lux ('Let There Be Light' in Latin), which moves through Catalan, Sephardic, Mediterranean and Georgian traditional references with equal ease, but also reveals their background as members of a religious music choir.
"In the beginning, when we sang together in the choir, we would sing a lot of religious music, from several different periods, such as Renaissance, Baroque or Romantic, and in various languages," Ros explains. They were teenagers back then and as their friendship grew their musical kinship also became more solid. Once they began experimenting with their voices, they found the key to their singular and quite exceptional creations. "It is funny that people now mention our wide array of references," says Torrella, "because we always believed we were using very few ingredients – namely our voices. But maybe because it was so limiting it was easy for us to combine different singing styles and distinct musical traditions."
Always digging for new sources of inspiration, the pair struck gold when they repeatedly unearthed music from the past while looking for material they could reimagine under a new light. Discovering that "some real ancient messages" could travel in time, Ros and Torrella believed these archival finds would retain their poignancy, "because humanity keeps experiencing the same feelings and asking the same questions" again and again. But what the Barcelona-based Tarta Relena truly remind us of is that tradition is not something to be locked in the past; on the contrary, it should be reinterpreted in the present, as a living entity.
Singing in Catalan, Spanish, Greek, Latin, English and Ladino, the duo take a natural interest in vocal music, regardless of its place in space and time. They praise Georgian singer Hamlet Gonashvili as easily as they admire the traditional Greek song 'Me Yelassan' and are equally inspired by the chants of Afghan Pashto women, singing about "controversial subjects such as envy, broken hearts, hatred or lust." In fact, that is where the superb 'El Suïcidi i el Cant', Fiat Lux's opening track, comes from. Tarta Relena pick up on the Pashto lyrics and create a whole new musical soundworld, deeply rooted in Mediterranean a cappella groups, albeit seasoned with a splash of electronics.
Conscious that a couple of young Catalan women embarked on this sort of musical journey could be susceptible to accusations of cultural appropriation, Tarta Relena say they are respectful and careful with their own interpretations of foreign cultures, while claiming their right not to be paralysed by fear. "We do not let it block us and we believe we should be able to work peacefully with these materials." After all, Tarta Relena's music is all about freedom and creating beauty, with whichever elements they choose to embrace.  
---
Read the review of Fiat Lux in the Songlines Reviews Database
This feature originally appeared in the June 2022 issue of Songlines magazine. Never miss an issue – subscribe today​