Thursday, February 21, 2019
Video premiere: K.O.G. & The Zongo Brigade's new single
K.O.G. & The Zongo Brigade video premiere: watch it here.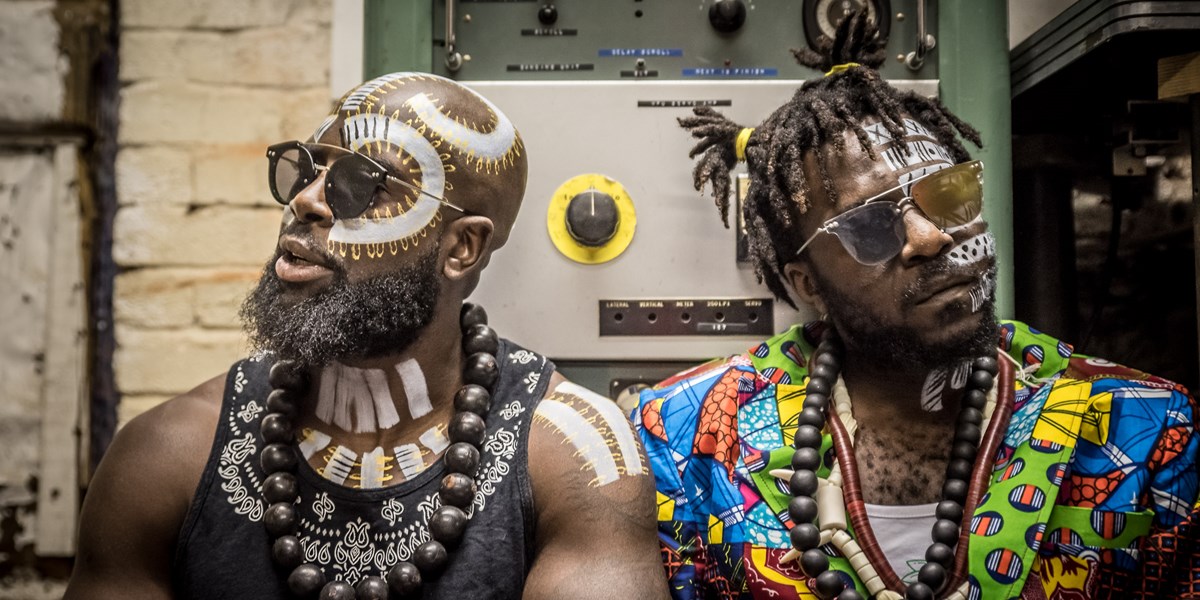 K.O.G. and Franz Von Song of the Zongo Brigade © Mal Whichelow
The first track of the band's debut album Wahala Wahala (meaning stress or trouble) 'For My People' comes accompanied with a beautifully animated video created by Hector Kuenzler-Byrt and Gabriela Bran. 
Wahala Wahala is a groovy, energetic celebration of togetherness and African identity, in spite of adversity (K.O.G. (Kweku of Ghana)'s journey to the U.K. was filled with wahala). Read more in next issue's review (#147). 
"['For My People'] is a cry for freedom and love amongst all people in spite of hardships," says K.O.G. "It's a song celebrating our roots as Africans with sweet guitars and drums and township grooves."
Due for release March 8, pre-order here: https://bit.ly/2DYAJ6c. 
K.O.G. & The Zongo Brigade will tour the UK from March to mid-April.
Watch