Friday, November 16, 2018
Watch: Songlines Music Awards 2018 – The Live Performances
Wonderful performances and iconic moments from the 2018 Songlines Music Awards, featuring Angélique Kidjo, Fatoumata Diawara, Vieux Farka Touré, Mokoomba, and more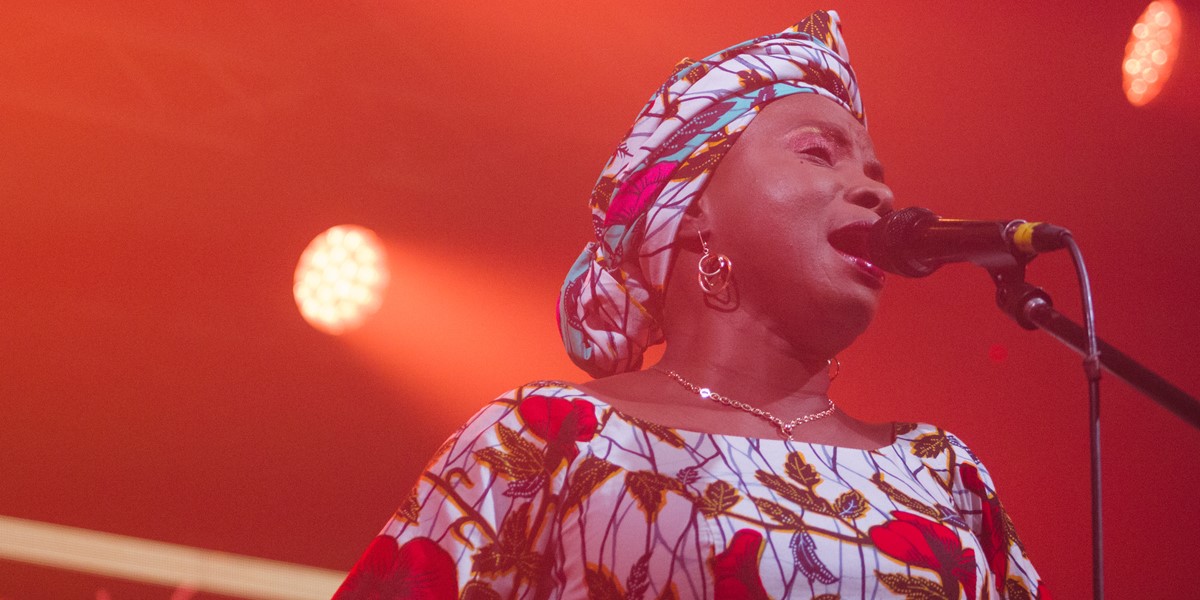 We are pleased to present highlights from the sensational live performances at the 2018 Songlines Music Awards Ceremony (associate sponsor Colombia Travel). Below, you can enjoy music by many of this year's winners plus some very special guest appearances, but we begin with the full highlights video from the evening...
Full Highlights
The Performances
We begin with a unique collaboration between Angélique Kidjo (who won the 2018 World Pioneer Award) and Fatoumata Diawara, but not before Kidjo makes some music with the audience themselves:
Vieux Farka Touré was nominated in the Best Artist category this year for his album Samba. He took to the stage to display his extraordinary virtuosity:
Italy's Canzoniere Grecanico Salentino won the 2018 Best Group Award and the excitement and energy of their performance will live long in the memory:
Mokoomba were nominated this year in the Best Group Category for their second album, Luyando, and unleashed some powerful dance moves:
The winner of the 2018 Best Newcomer Award (sponsored by the Incorporated Society of Musicians) was the Syrian qanun-player Maya Youssef. Her debut album, Syrian Dreams, was a Top of the World in Songlines #134:
Black String, from South Korea, won the 2018 Asia and South Pacific Award for their album, Mask Dance, the group's debut international release. Their performance perfectly encapsulates the spirit of music without genre borders.
Warsaw Village Band were nominated in the Fusion category for their album Sun Celebration and performed an acoustic set:
To find out more about all of this year's Songlines Music Awards winners and nominees, visit: 2018 Awards.