Monday, April 23, 2018
Cigdem Aslan review – Green Note April 18
By Tom Wagner
On April 18 as part of Rebetiko Carnival, Turkish-Kurdish singer Çiğdem Aslan brought the music of the taverns of Asia Minor and Greece to London.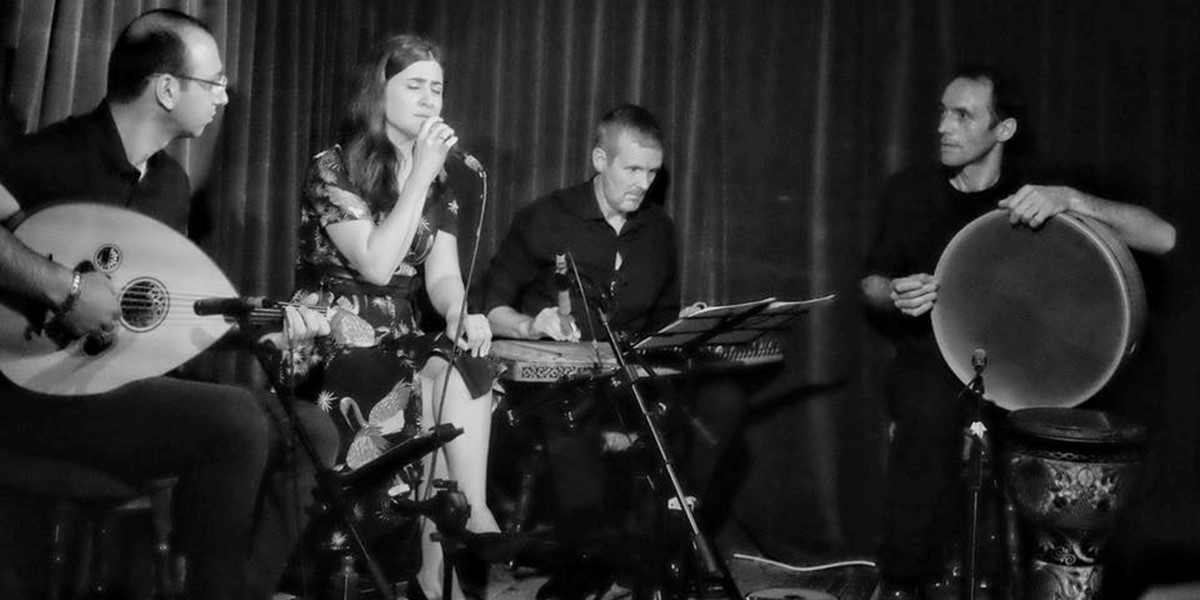 ©Pavlos Mastiki
Çiğdem Aslan – 'Sto Café Aman'
Green Note Café, London, April 18
Readers of Songlines will already be familiar with Çiğdem Aslan, who has for many years now been a fixture in London's Balkan and klezmer scenes by virtue of her solo work and as the lead singer of She'Koyokh. 'Sto Café Aman' saw the Turkish-Kurdish singer exploring the rebetiko music that was played in the café amans (taverns) of Asia Minor and Greece during the 1920s-1950s. The event was part of Rebetiko Carnival, an on-going festival featuring concerts and workshops hosted at venues across London. 
An excellent trio of musicians backed Aslan: Baha Yetkin on oud, Ant Romero on percussion, and Martin Stokes on kanun. Yetkin and Romero are her regular collaborators, while Stokes is perhaps better known as one of the foremost ethnomusicologists in the UK and the founder of the Egyptian music group Oxford Maqam. The band took a couple of songs to gel, but by mid-set they provided a seamless backing for Aslan's virtuoso vocals. Both the band and the audience seemed subdued for the first half of the concert, which was likely because the Green Note was stiflingly hot on an unusually warm spring evening. However, after the doors were opened and the air conditioning was cranked up during intermission, both band and audience livened up considerably.
The repertoire of the evening was primarily drawn from Aslan's solo albums Mortissa (2013) and A Thousand Cranes (2016). She is particularly interested in songs written by and about women. To this end, she paused on several occasions to tell the story behind a song's lyrics to the audience. This is no easy task, as the poetry of rebetiko lyrics is essential to the experience of it, but usually lost when translated. However, this didn't seem like a problem for many in the audience, who sang and clapped along as they might if the gig had been in Thessaloniki.