Saturday, October 24, 2020
WOMEX 2020 Digital Showcases: Day Three, October 23
Alexandra Petropoulos tunes in for the Friday Digital Showcases of WOMEX 2020 and picks her highlights, from warm maloya to jazz kaval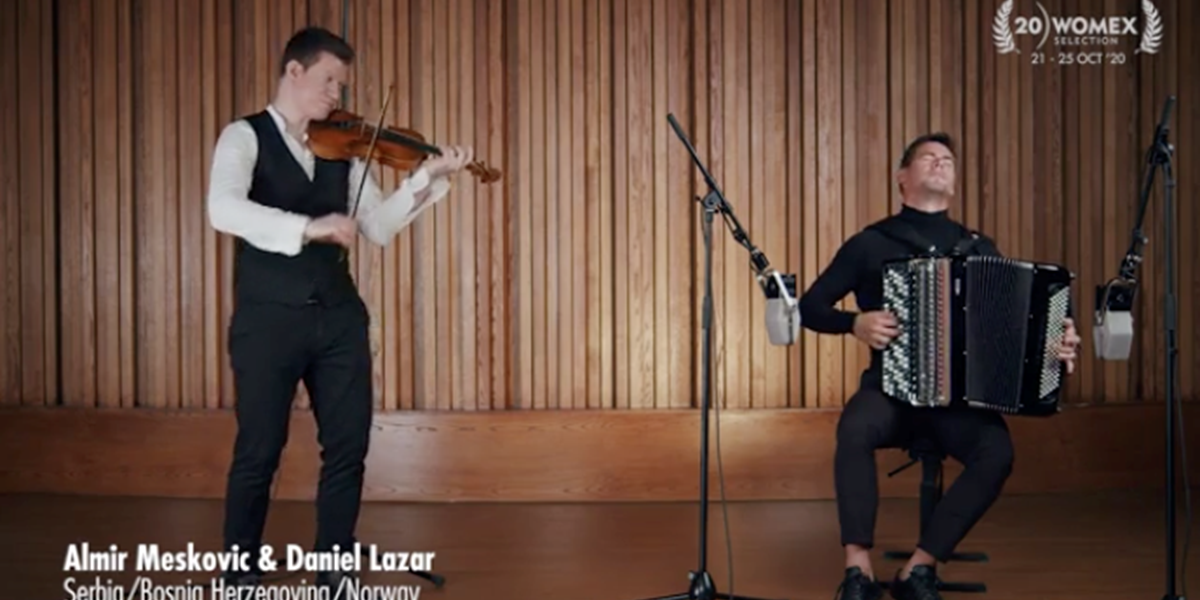 Almir Meskovic & Daniel Lazar
It's certainly been a weird year, but the digital showcases of WOMEX 2020 have been a comfort in these strangely isolating times. We'd already had two strong days of showcases for this digital edition of WOMEX, but Friday night's line-up was particularly on fire.
It would be hard to find a better start to the night than some warm maloya from La Réunion via France. The dynamic Lyon-based voice and percussion collective Ti'kaniki feature musicians from La Réunion and beyond that delivered some top notch maloya, the island nation's trademark sound. Driving rhythms and transportive call-and-response songs were a delight and I found myself incredibly jealous of the live audience in the video who were able to let the grooves spirit them away in a way I couldn't, stuck as I was in my desk chair.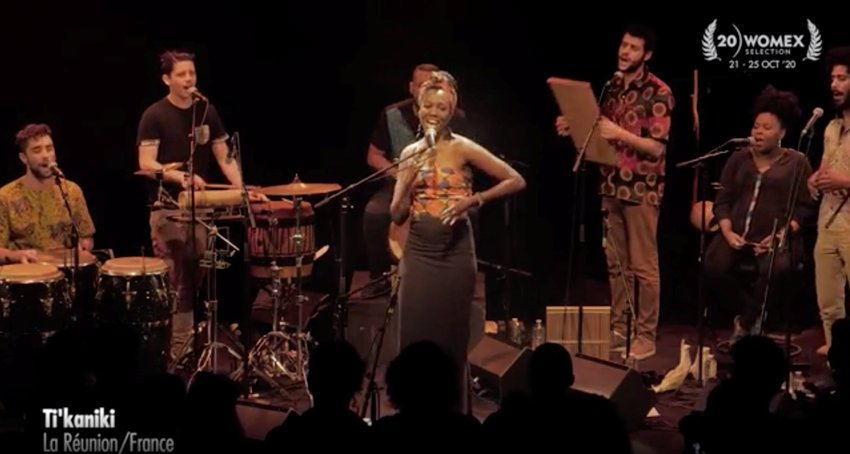 After the sublime cello and voice of Ana Carla Maza (Cuba/Spain), viewers were treated to a set by Almir Meskovic & Daniel Lazar. The violin and button accordion duo expertly blend pan-Balkan sounds with a smattering of Norwegian folk – thanks to time spent studying at the Oslo Academy of Music. Their classical training paid off with some killer virtuosity. Lazar's fingers flew over the fingerboard and Meskovic showed off his fleet fingers across the black and white buttons. But the two stayed well clear of the trap many a virtuoso have fallen into. Their brief set was full of variety, proving that they can do the slower stuff too; 'Evo Srcu Mom Radosti' had some of the most stunning moments of the evening, with its crunchy harmonies and plaintive violin lines. (You can hear a track from the duo on the MOST bonus CD with the current issue.)  
The next two sets were the most frustrating, in the best way. A big fan of Yorkston/Thorne/Khan since we first reviewed them in 2016, I was really looking forward to their showcase. Well recorded and beautifully set, the performance from the trio of James Yorkston (guitar), Jon Thorne (bass) and Suhail Yusuf Khan (sarangi) did not disappoint. Their mix of Scottish folk, jazz and Indian classical is excellent and Khan's vocal acrobatics were breathtaking. But then it was all over in a mere eight minutes! Fifteen minutes is short enough, but I could have easily listened to them for hours.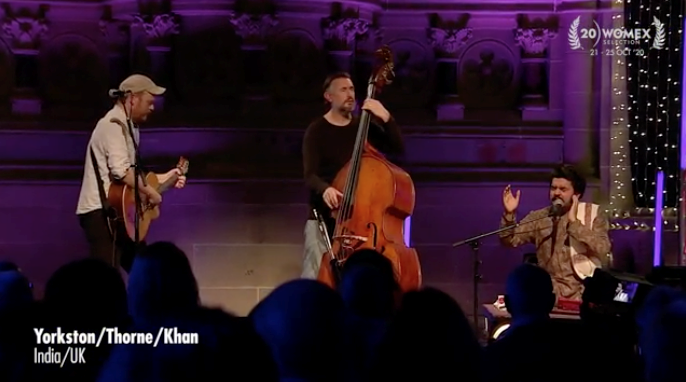 The music continued with the Australia Art Orchestra who were up next. The showcase was a trailer for the project Hand to Earth, featuring Yolgnu songmen Daniel and David Wilfred, Korean vocalist Sunny Kim, and composer and trumpet player Peter Knight. While listening to the inspiration behind Hand to Earth, viewers were teased with otherworldly sounds that begged to take us away. Unfortunately, we never got the chance to dive into the strange deep waters of the music, only getting snippets underneath the talking. But from what I heard, it warrants searching out. The combination of Kim's vocals with the Yolgnu songs was particularly captivating.
After making our way through music from the Yemeni Jewish diaspora and songs from a voodoo priest, we got another strong showcase by Bulgarian's Oratnitza. Between some vibrant visuals and Bulgarian folk tastefully coloured with electronics, they closed out Stage Right in style. (Who doesn't love a bit of jazz kaval?!)
And the whole night closed out with a hot DJ set of Afro-house from StudioBros (São Tomé & Príncipe). This was music that would have been just the ticket after a full day of networking, dancing in a club, several drinks in and letting my boogie fly. Here's to hoping we'll be back in venues for just that soon!