Friday, July 19, 2019
150 Issues of Songlines!
The 150th issue of Songlines – August/September 2019 – is now on sale!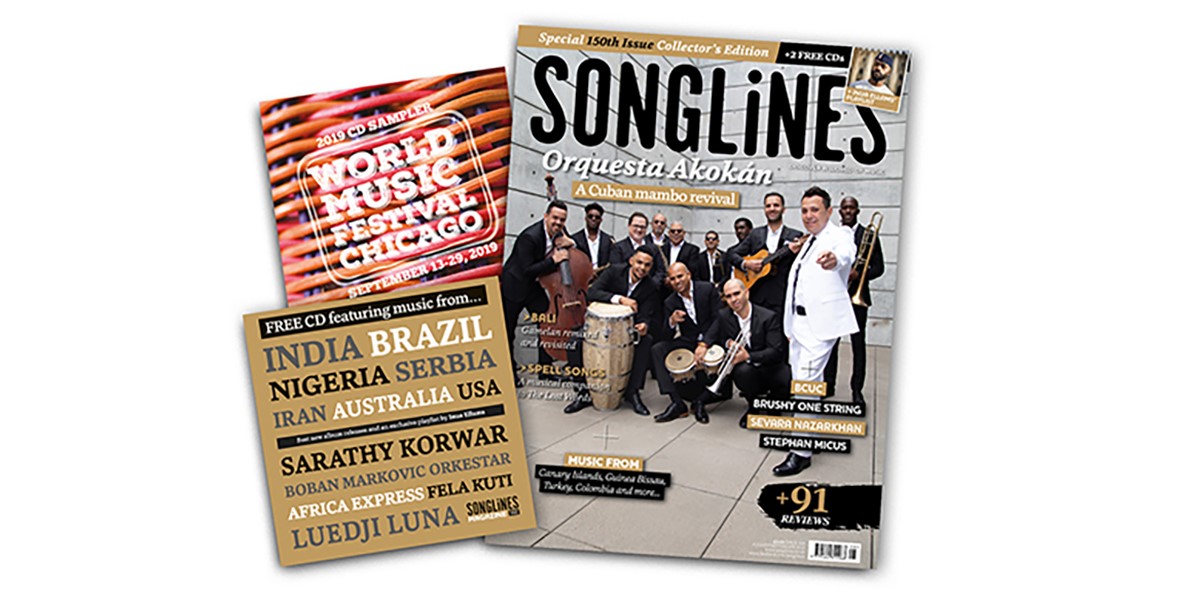 This August/September 2019 marks a milestone 150 issues of Songlines magazine. To celebrate, we've created a collector's edition bumper issue. The #150 boasts articles on Cuban-US mambo big band Orquesta Akokán; the new biggest stars from Soweto: BCUC; Jamaican king of string Brushy One String; The Lost Words: Spell Songs, and of course our 15-track covermount CD with a playlist from playwright and poet Inua Ellams. 
In relation to our David Attenborough remix competition, there's an exciting feature setting Balinese gamelan in context, with revered ethnomusicologist Edward Herbst visiting the same villages Attenborough did during his time filming Zoo Quest and seeking out the original players of his 'Gender Wayang' recordings. You can vote now for the remix competition winner, who will perform at the Songlines Music Awards ceremony on November 30.
You'll also find an exclusive bonus CD from our friends at World Music Festival Chicago, featuring performers from this year's edition, including Kim So Ra and Les Filles de Illighadad.
We're delighted to present this 150th issue and hope you enjoy it as much as we've enjoyed putting it together. If you'd like to reminisce with us about the past 150 issues and the past 20 years of Songlines, check out our special one-off anniversary publication here.