Friday, September 13, 2019
Hossam Ramzy dies aged 65
The legendary Egyptian percussionist and composer has died.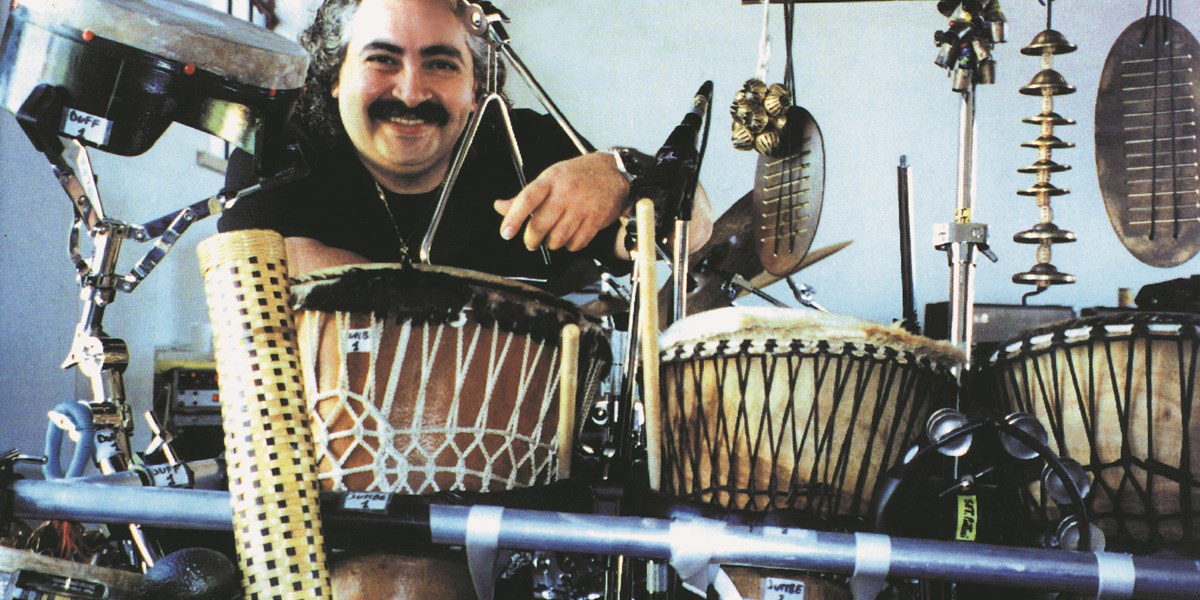 A young Hossam Ramzy pictured in the 1990s
Born in Cairo, Egypt, Hossam Ramzy studied tabla and darbuka from an early age. He also travelled to study Bedouin styles in Saudi Arabia, bringing him into contact with Muslim musicians from all over the world on their annual hajj pilgrimage. Ramzy moved to London in the 1970s to pursue what was to become a fruitful music career, starting out playing the drum kit with the likes of Andy Sheppard and gradually making a name as an invaluable cross-cultural collaborator.
His first major break came in 1988 when he was invited by Peter Gabriel to feature on his soundtrack for the Martin Scorsese film The Last Temptation of Christ: Passion. Then in 1994, he consolidated his global prominence, appearing on No Quarter: Jimmy Page and Robert Plant Unledded. With a list of collaborators including Jay Z, Shakira, The Gipsy Kings, Rachid Taha and A R Rahman, Ramzy has made his powerful musical presence felt across multiple genres and leaves us with swathes of recordings to enjoy. He will be sadly missed.  
A full obituary will be published in #153.