09 October 2018
Music at the 2018 London Film Festival
John Atkinson sums up the musical best-bits of the 2018 London Film Festival, kicking off later this week.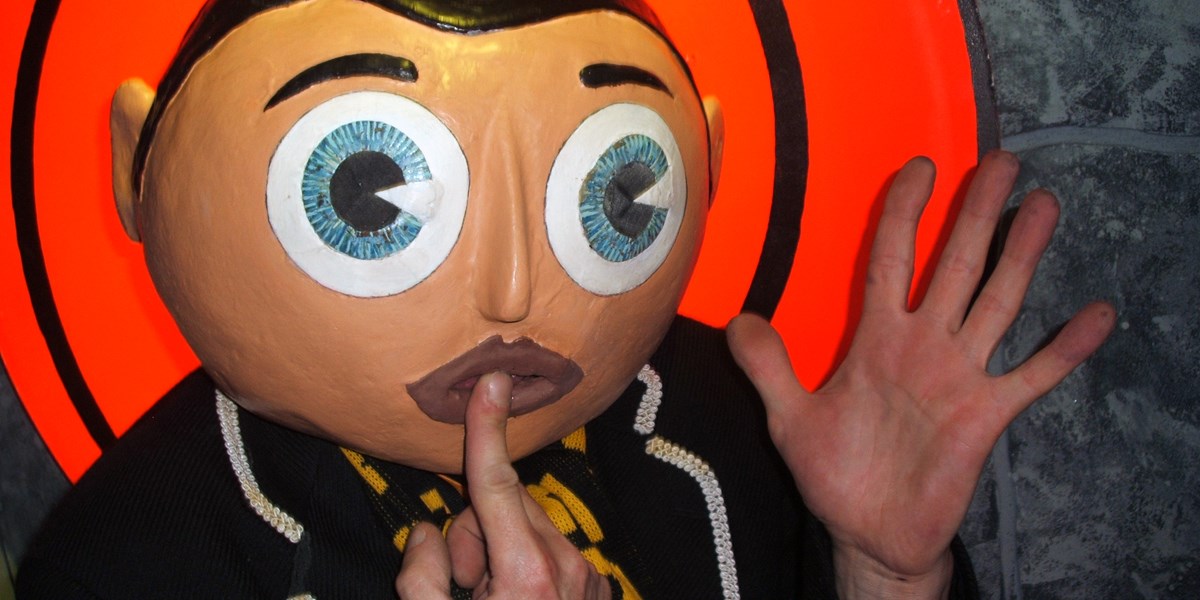 A still from Being Frank: The Chris Sievey Story.
The 2018 London Film Festival has a diverse selection of music-related documentaries and features that should appeal to even the most esoteric fan.
'The seeds for the multicultural society we live in now were formed on the dancefloor back in the day,' says record producer and DJ Don Letts by way of introduction to Nicolas Jack Davies' documentary Rudeboy: The Story of Trojan Records, which celebrates its 50th anniversary this year and charts the label's evolution from 1960s ska to the chart-topping hits that introduced reggae to a global audience, while also recalling the prejudice that the music's pioneering artists and producers had to overcome in London. Blending original interviews with evocative archive footage and cinematic reconstructions, the film is an all too timely celebration of British Jamaican working-class youth culture, style and ingenuity.
Shut Up and Play the Piano is a portrait of multi-faceted pianist Chilly Gonzales, a man with an ego to match his talent. Debut documentary director Philipp Jedicke fashions a goldmine of archive material into a thrilling account of Gonzales' career, from his days flat-sharing with Peaches and Feist (that's him tinkling the ivories on Feist's hit '1,2,3,4'), through his transplantation to underground Berlin in the 1990s to raucous rap battles and performance art, and his later Parisian blossoming as a piano soloist to his recent shows with chamber orchestras.
Equally eccentric, and defiantly English, was the late Chris Sievey, the creator of Frank Sidebottom, and the subject of Being Frank. Manchester native Sievey dreamed of pop stardom but recognition only came incognito, through his loveably anarchic creation. Working from Sievey's own exhaustive self-documentation (old cassettes, degraded video) and incorporating interviews with loved ones and admirers (including former band members DJ Mark Radcliffe and author Jon Ronson), director Steve Sullivan assembles a compelling portrait of a mercurial, often tortured artist with a chequered private life.
If it's more conventional storytelling you're after – although not necessarily about a conventional life – then Blaze, directed by Ethan Hawke (known to most of us as an actor in the likes of Before Sunset and the forthcoming Juliet, Naked), tells the story of the hell-raising life and times of country songwriter Blaze Foley (played by musician Ben Dickey). Foley was a friend and contemporary of Townes Van Zandt (Charlie Sexton), and their songs are woven into the affectionate, nostalgic narrative.
And if there's nothing there that takes your fancy, there's only one thing for it. After the Screaming Stops, from directors Joe Pearlman and David Soutar, documents the 2017 comeback of – no, it can't be – Luke and Matt Goss, AKA Bros. Not sure whether the title refers to the concerts or the prospect of the film, but you can't say there isn't something for everyone!
The 2018 BFI London Film Festival runs from October 10–21 at venues across the capital and beyond. Check it out here.