Wednesday, July 10, 2019
Obituary: Csaba Ökrös (1960-2019)
Simon Broughton remembers one of Hungary's best fiddlers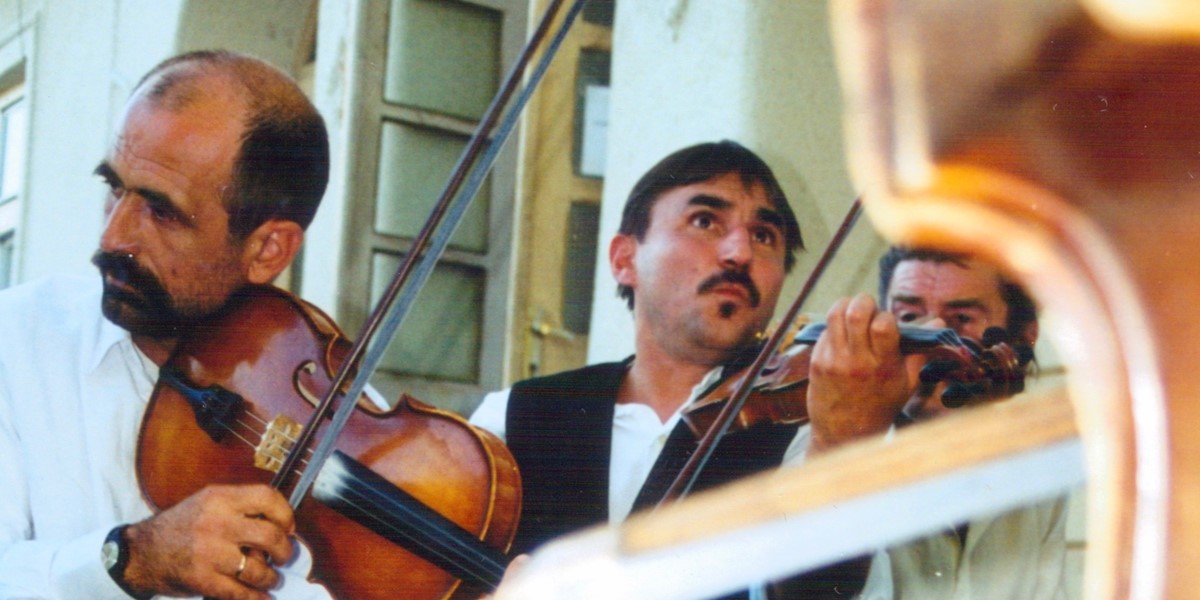 Csaba Ökrös (centre) on fiddle © Simon Broughton
The Hungarian violinist Csaba Ökrös died from cancer on June 26, aged just 59. The leader and founder (in 1986) of the highly-respected Ökrös Ensemble, he was absolutely one of the best Hungarian fiddlers. He got deep into the folk traditions of Transylvania where he frequently worked with some of the great village musicians, notably Sándor 'Neti' Fodor in Kalotazszeg. Ökrös had an intensity in his playing and a trance-like look in his piercing eyes.
While he was hugely respected among the Hungarian táncház (dance house) community, he never became so well-known abroad, despite a WOMEX showcase in 1994. He was one of the musicians who refined a general knowledge of Transylvanian music into its distinctive regional styles. One of his gifts was being able to teach this, by translating them into a form young city players could understand. He became a teacher of folk violin at Budapest's Liszt Academy and also arranged music for film and theatre.
One of his best recordings is Transylvanian Portraits (1992) on Koch World, with singers András Berecz and Márta Sebestyén, which includes many different regional styles, and Transylvanian Village Music from Gypsy, Hungarian and Romanian Tradition (1999) on Rounder, reviewed in Songlines #6.